Lorraine, Engineering, UK
Senior Chemical Engineer, Ware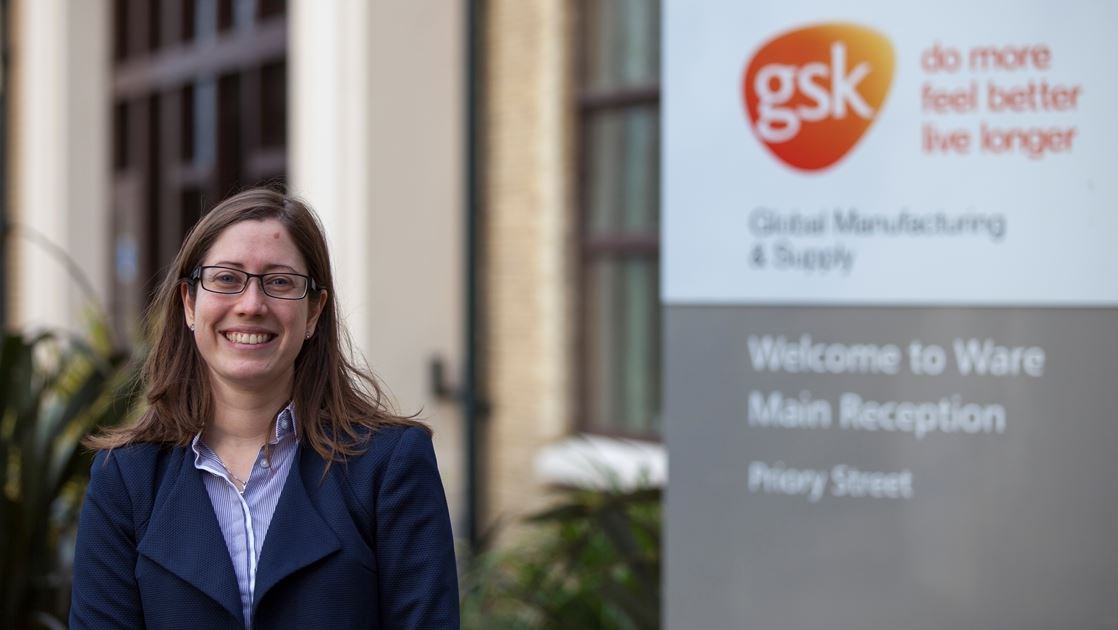 What discipline of engineering do you specialise in?
I am a chemical engineer at our Ware site in the UK. I have worked at GSK my entire career to date, joining the company as a graduate. I've been in various different roles but my current role is within the capital engineering team. I currently manage projects related to the packaging of our newest inhaler devices for respiratory diseases from end-to-end.  This includes identifying and buying new equipment, installation, commissioning and validation.
What do you most enjoy about your job?
Engineers like a challenge and you certainly get that at GSK, particularly given the evolving nature of project engineering. Although I am a chemical engineer, the broad nature of my job means I get to work with engineers from all disciplines, as well as people within other functions such as production, quality and safety, which is a great way for me to broaden my knowledge and network. I really enjoy the global nature of our company in terms of career opportunities; I've been lucky enough to work at four different sites, including one in Singapore. 
You've built your career at GSK – what attracted you to the company in the first place?
I suspect I will not be the only GSK employee to say this but the key reason I chose GSK was because everyday, you are doing something that could save or improve the lives of patients. Working in manufacturing and supply, there is a tangible sense of satisfaction as we are creating medicines that will be supplied to patients all over the world. Since I have joined the company, the company has really made progress on the "access" agenda - to make our medicines accessible to as many people as possible. This really resonates with me.
The other thing I would mention that I admire about GSK is its commitment to the STEM agenda - to encourage more students to consider pursuing a career in Science, Technology, Engineering or Mathematics.
Do you get involved in GSK's STEM work?
I am one of GSK's many global STEM ambassadors. In my capacity, I have done some events where I attend or host students from local schools. I also liaise with the Chemical Engineering department at Cambridge University and recently attended an on-campus careers event for example.
I enjoy being involved in these activities and more importantly, I want to help do my bit to address the skills gap for GSK, as well as the industry more broadly.