Esprit commercial (Vaccines)
Our Esprit commercial Vaccines programme is designed for exceptional MBA postgraduates with previous commercial experience and a passion for working in healthcare.
Our Vaccines business is one of the largest in the world, developing, producing and distributing over 1.9 million vaccines every day to people across more than 150 countries.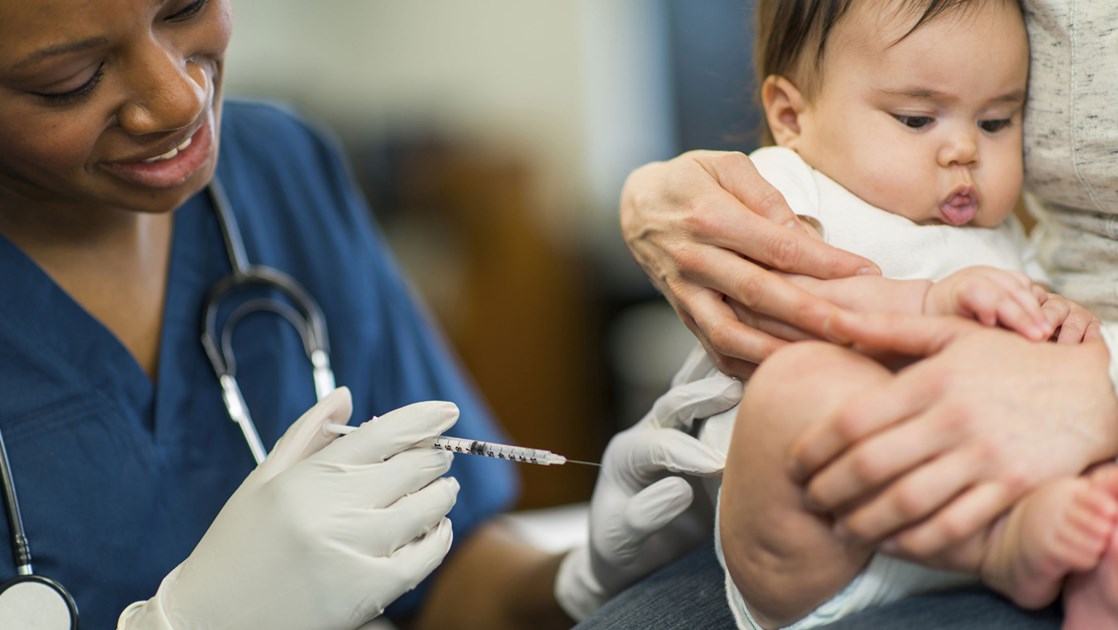 The vaccines in our portfolio have been helping to protect people from serious disease for well over 100 years. Today, our vaccines continue to tackle some of the world's most devastating diseases, including pneumococcal disease, meningitis b, hepatitis, rotavirus, whooping cough and influenza. To find out more about the Vaccines business click here.
The Esprit commercial (Vaccines) programme offers intensive personal development, on-the-job coaching and access to senior business leaders. You'll take on a series of stretching commercial management roles in 3-4 years, both within your home region and possibly internationally markets. These involve management at a national or regional level and usually include sales, marketing and roles tailored to fulfil your long term career goals.
In return for strong performance, dedication and commitment, the Esprit tailored programme enables high-potential people to develop their knowledge and broaden their global business perspective.
The programme aims to develop you and expose you to a range of opportunities that meet both your needs as well as that of the business. We are selective in our recruiting process so we can offer a more tailored programme and a more personal experience.
Where can I go?
Complete the programme and you'll be equipped with the expertise and experience needed to take on a senior leadership position in your home country. We don't take a one-size-fits-all approach to training and development. Roles on completion of the programme will be based on individual capabilities - throughout the programme we'll look to you to display the necessary behaviours to thrive in our business. There's no limit to success here, so it's up to you to prove yourself.
Here are a few examples of roles that former Esprit associates have taken on upon completion of the programme:
Director of Sales Operations, Vaccines
Field Vice President 
Director of Marketing, Relvar, UK Pharma
Country Manager, Dominican Republic
Sales Operations Director, US
Field Vice President US GenMed
Classic Brands Director, Hong Kong
Business Unit Director, Malaysia
What will I learn?
Stretching rotations will help you understand the commercial business and give you personal responsibility. You'll have all the guidance you need through your line manager and dedicated mentor.  We'll also provide lots of networking opportunities and regular exposure to senior management. In addition there's more formal training including a "development week", where everyone on the programme comes together each year for an intensive week of learning.
The programme is a career differentiator. Associates who are successful on the programme are well positioned to accelerate their careers in our commercial business. Career paths vary widely by your interest, career ambitions and business need.
What do I need?
MBA or equivalent (e.g. PGDM)
Industry professional with prior commercial experience
A passion for working in healthcare and Vaccines
Strong commercial acumen and strategic decision-making skills
Demonstrated record of delivering significant value
Globally mobile
English language fluency required
Local language fluency for country of application
Eligibility to work in the country of application 
Ability to work in multinational environment, across cultures and in matrix environment
How can I apply?
Full time Esprit will open late August 2019 through to September 2019. 2020 Internship applications will open late 2019/early 2020.
Register here to find out more and join our Esprit Talent Community for updates and more information.