Approximately 70% of our targets in research are genetically validated
The success of our R&D rests not just on finding new treatments, but on getting better at how we find them. The key to that is combining human genetics, genomics and advanced technologies to make better predictions about who a treatment might work for, and why.
To fulfil our purpose to get ahead of disease together, we prioritise genetically validated targets to increase our probability of successfully delivering an approved vaccine or medicine, thereby having the greatest impact to improve patient lives. Published scientific research shows that genetically validated targets are at least twice as likely to become medicines.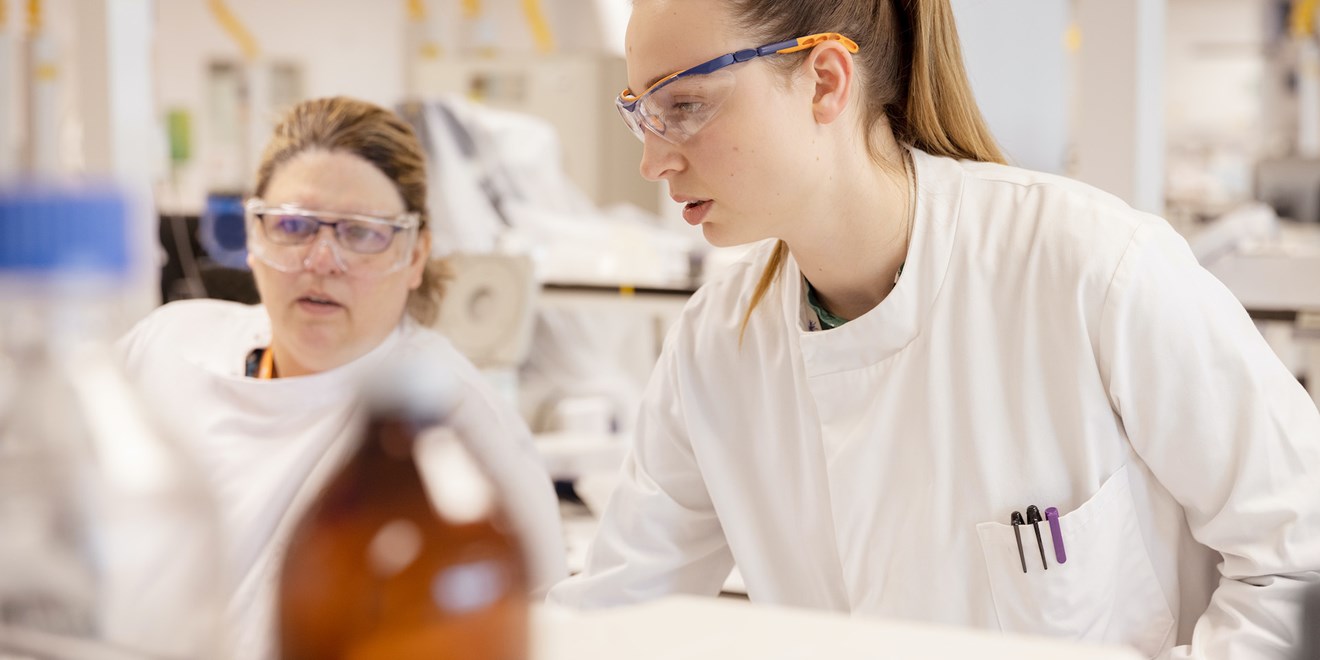 Using every tool we have to get ahead of disease
We are at the forefront of an exciting time in medical discovery. One fuelled by the genetic revolution of the last decade, combined with the expansion of patient-driven healthcare data and advanced technologies including artificial intelligence (AI) and machine learning (ML). 
Advances in functional genomics, such as CRISPR gene editing, have already started to redefine what is possible in drug discovery. This is allowing researchers to unravel the mysteries of biology and help pinpoint novel drug targets with a higher probability of success. This means we can make better predictions for patients and accelerate the most promising areas for drug discovery.
These advances are driving a phenomenon we call the 'digitisation of biology', which allows scientists to explore human biology in a way never possible before. It holds much promise for treating diseases previously out of reach, and will benefit many patients in the future. 
 Platform technologies 
GSK has the broadest vaccine platform technology portfolio in the industry. This enables us to select the most promising technology approach (or combinations of different platform technologies) to develop new vaccines not previously thought possible.  
Platform technologies such as adjuvants, bioconjugation, generalised modules for membrane antigen (GMMA) and adenovirus vectors can be used to make vaccines against a range of different pathogens and allow for a tailored approach to deliver success. This includes mRNA, a key focus area for our development as we see it as a critical platform technology and major opportunity for the future of vaccines.