COVID-19 prompts increased focus on self-care
Research shared by GSK Consumer Healthcare and IPSOS on 20 July 2020 reveals that the COVID-19 pandemic has had a significant impact on people's behaviour and attitudes to self-care.
Key findings from the research, which surveyed 4,400 participants aged between 16 and 75 years in Germany, Italy, Spain and the UK, are below:


The coronavirus pandemic has incited Europeans to adopt new everyday health habits
65%

of people across the four countries are now more likely to consider their health in day-to-day decision-making
The pandemic has caused people across Europe to pay closer attention to their health, symptoms of illness and to adopt new behaviours to minimise risk of transmission – such as more regular handwashing, which is widely recognised as one of the most effective ways to reduce the spread of the virus.
A significant proportion of Europeans are now taking extra precautions to avoid illness-transmission
80%

Spain

79%

Italy

68%

UK

60%

Germany
The COVID-19 pandemic has heightened Europeans' appreciation for health services and frontline workers and people are keen to help relieve pressure on the healthcare system by consulting pharmacists more often or by turning over-the-counter medicines.
The vast majority of people consider it important to take their health into their own hands to relieve pressure on healthcare systems
84%

Spain

77%

UK

75%

Italy

63%

Germany
Consumers are turning to trusted brands, with a strong heritage, that are grounded in science.
Buying trusted brands is important to people in all countries surveyed, as is buying products that are grounded in science; on average across all four countries
82%

of respondents said that products they use must be scientifically proven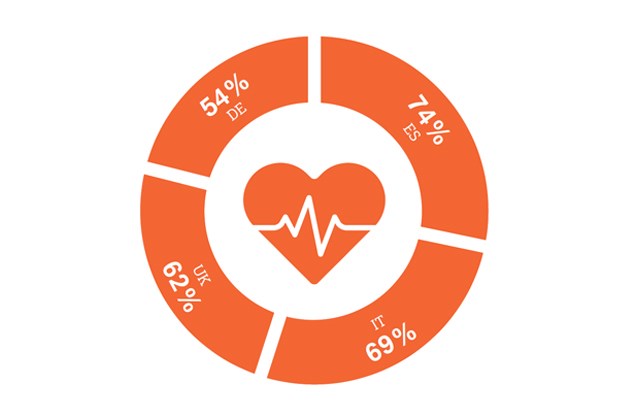 Health comes first
The majority of all participating Europeans are more likely to consider their health in day-to-day decision making. This trend is particularly  evident among those aged 16 to 24 (70 %).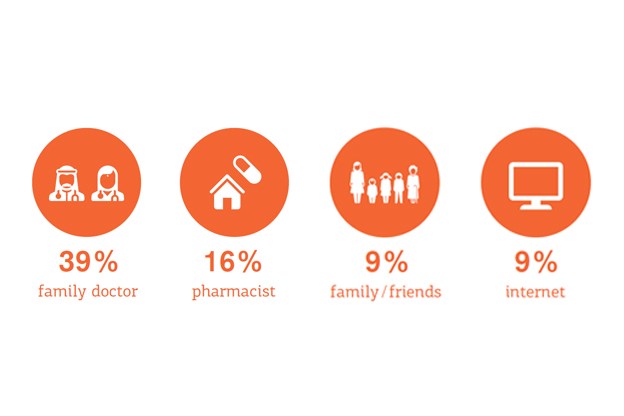 Almost half of Europeans surveyed plan to consult pharmacists more often
41 % are planning on asking their pharmacist for advice more often when suffering from smaller physical problems: every other Brit (48 %), but only every fourth German (27 %) intends to do so. There are only very few Europeans who look for medical help on the internet first – apart from the Britons (19 %).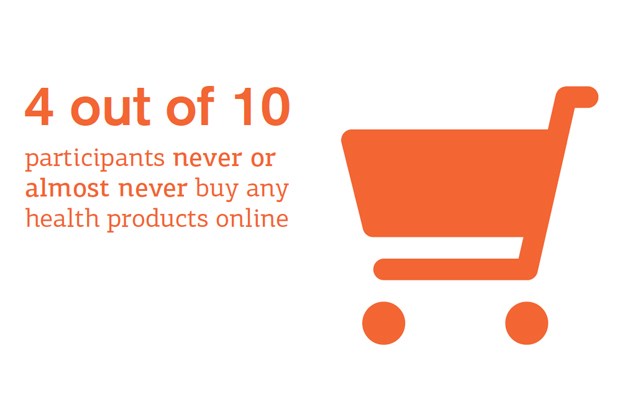 4 out of 10 participants almost never buy any health products online
COVID-19 has not yet had an impact on the number of consumers buying healthcare products online, but some Europeans – especially Britons – are using online resources in the first instance of illness.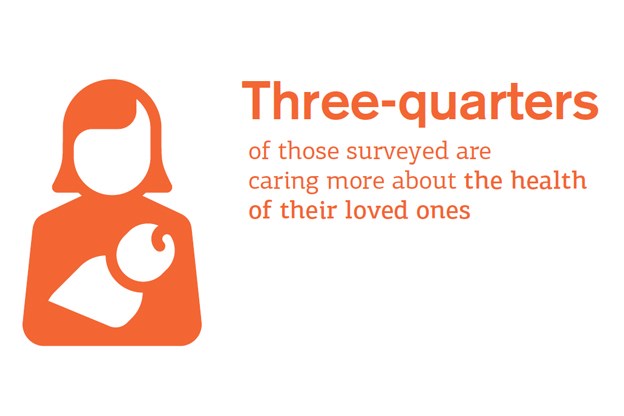 Three-quarters are caring more about the health of their loved ones
Particularly women (80 %) and those aged 16 to 24 (75 %) are more concerned about the health of people close to them.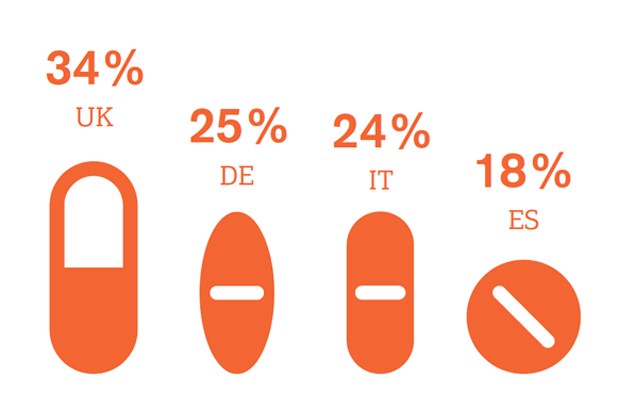 Over-the-counter medicines on the rise
Many Europeans intend to top up their medicine cabinets with over-the-counter products – Britons are especially keen on that, while only every fifth Spaniard plans on doing so. Consumers are looking for trusted brands that are grounded in science.
Our research shows the extent to which the pandemic has impacted attitudes towards personal wellbeing and self-care, and it's encouraging to see the increased importance that many people are now placing on looking after their own and others' health.
Read more of Filippo's insights on his LinkedIn blog on listening more, acting fast and creating solutions to redefine self-care.