Fighting malaria in the lab and on the ground
Despite progress to fight malaria, millions of people continue to suffer every year. The biggest contribution we can make is through our science – researching medicines and vaccines to tackle malaria.
Malaria is one of the world's oldest diseases, with evidence of the mosquito-borne illness found in tissues from Ancient Egyptian mummies1. But despite its long history and our understanding of its biology, malaria remains one of the world's deadliest diseases.
Every 2 minutes

malaria claims the life of one child
In 2017, malaria caused an estimated 435,000 deaths with around 90% of these in sub-Saharan Africa – many of them young children. After more than a decade of decline, malaria cases in 2017 were on the rise for the second year in a row, in countries that bear the brunt of this disease.
On this current trajectory, the interim targets set by the WHO for a 40% reduction in malaria deaths and cases by 2020, are unlikely to be met.
What is malaria?
In 1897, scientist Ronald Ross made the connection between mosquitoes and malaria, discovering that the female Anopheles mosquito carries the malaria-causing Plasmodium parasite. The enemy is tiny, but it packs a punch. There are five different types of Plasmodium parasites known to infect humans – P. falciparum is most prevalent in sub-Saharan Africa, while P. vivax is most common in South and South-East Asia, and Latin America.
For all types of malaria, people are infected with the parasite through a mosquito bite. If you are unlucky enough to get an infection, you can expect fever, shivering and vomiting but if left untreated, it can lead to anaemia, seizure, coma and even death. Children below the age of five years bear the greatest burden of disease, quite often suffering the most severe forms of malaria.
Nekoye Otsyula, a doctor who is now Vaccines Medical Manager GSK in East Africa, remembers her experience:
When my daughter was five years old, she fell seriously ill from malaria and had to be admitted to hospital for treatment. All I could do was watch helplessly from the sidelines, willing the medicine to work and hoping for a full recovery. My daughter survived this horrible disease. Sadly, many other children are not so fortunate.
Fighting malaria in the lab and on the ground
Our legacy in fighting malaria stretches back more than a century, beginning with Sir Henry Wellcome pioneering research of tropical diseases. Today, we continue to tackle malaria on many fronts – from researching and developing medicines and vaccines to supporting community prevention and health worker training.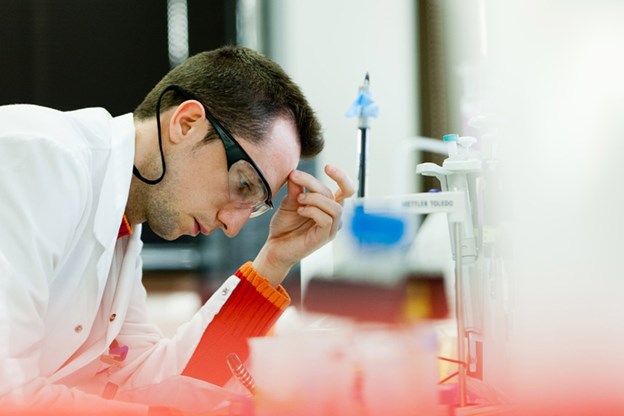 The fight begins in our labs. At our research and development facility at Tres Cantos in Spain, we have scientists from inside and outside GSK working on malaria. These scientists, are carrying out innovative research focused on the very earliest stages of discovery. Our researchers share Tres Cantos facilities with researchers in the malaria community across the globe to give them a chance to determine their compound's potential to kill the malaria parasite quickly.
We also share our own compounds and data with scientists to help advance the pace of progress in malaria research. More than two million compounds in our chemical library have been screened for activity against the malaria parasite. Data on 13,500 compounds was published and shared as part of a 'malaria box' sent to 160 research groups around the world.
The search for the 'sleeping' parasite
Plasmodium vivax is particularly difficult to treat. By managing to find a place to 'sleep' within the liver, this parasite evades our immune system, enabling it to resurface weeks or months after the first mosquito bite, leading to repeated episodes of illness. These relapses can affect people of all ages when they least expect it, leading to significant public health and economic impacts.
But finding ways to overcome the malaria parasite's defence mechanisms is not an easy task. The P. vivax parasite is a complex organism and no one has successfully developed a new medicine for this relapsing form of malaria since the 1950s. But we are changing this.
Developed in partnership with Medicine for Malaria Ventures, single-dose tafenoquine was approved for use in adults in the US and Australia. It is the first new treatment for prevention of relapse in P. vivax malaria in more than 60 years and marks a major contribution towards malaria eradication efforts. Building on this, since a significant part of the global burden of P. vivax malaria is in children, we are also studying the use of tafenoquine in young patients. As part of our efforts, together with our partners, our intent is to provide tafenoquine at an affordable price in malaria endemic countries.
There is a pressing need to control malaria, and we are committed to play a role to support the WHO's goal to end malaria for good. Developing a medicine or vaccine for the parasite is particularly challenging because it can evolve to outwit our best attempts to defeat it.
Alison adds "To achieve our goal, we believe it is important to collaborate with external partners so that we create an environment that stimulates the exchange of ideas for the benefit of patients. It's an approach we are taking to develop our medicines and vaccines for malaria."
30 years and counting: the quest for a vaccine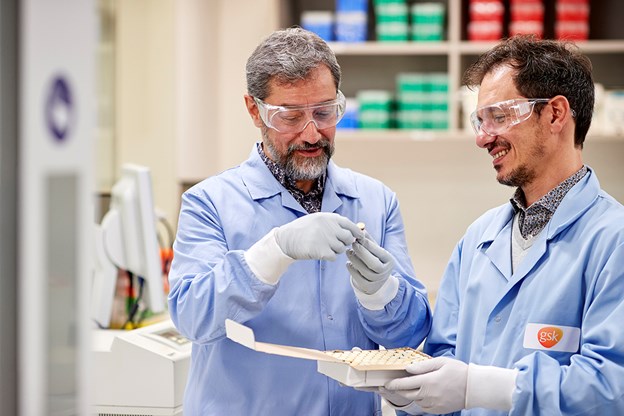 Fighting malaria demands an arsenal of weapons on which we can draw, from preventative measures like bed nets to medicines, and potentially vaccines. Finding a vaccine against malaria is extraordinarily challenging because the Plasmodium falciparum parasite, which causes the deadliest form of malaria in humans, is capable of adapting to the human host and escaping its immune responses.
But after more than 30 years of research, along with our partners, we are closer than ever to bringing a vaccine –RTS,S – to young children in Africa. Following one of the biggest trials of its kind in sub-Saharan Africa and the positive scientific opinion of the European Medicines Agency in 2015, the WHO called for a pilot implementation of the vaccine through routine immunization programme. This WHO-coordinated pilot implementation programme will take place in selected regions of Ghana, Malawi and Kenya, starting in 2019. We are donating up to 10 million vaccine doses for the pilot implementation of the vaccine.
By the end of the pilot programme (estimated for 2024), in the region of $1bn will have been invested in the development of RTS,S, around $700m of which is GSK investment. We believe it is important to ensure a sustainable supply of the vaccine for a potential broad implementation beyond the pilot phase and we are currently working with our partners and funders to achieve this. Clinical trials are also under way for a next-generation malaria vaccine.
Making health systems more robust to fight malaria
But our vaccine is not a silver bullet against malaria – it is designed to complement and work alongside other tools such as bed nets and medicines. While we know what can work – preventative tools like bed nets, rapid diagnosis and treatment – the hard part is making sure people can get access to these interventions where they need them, when they need them.
More health workers are needed to head out into remote communities, teaching them how to put up their bed nets and running rapid diagnostic tests. More healthcare facilities, with reliable supplies of medicines, are vital.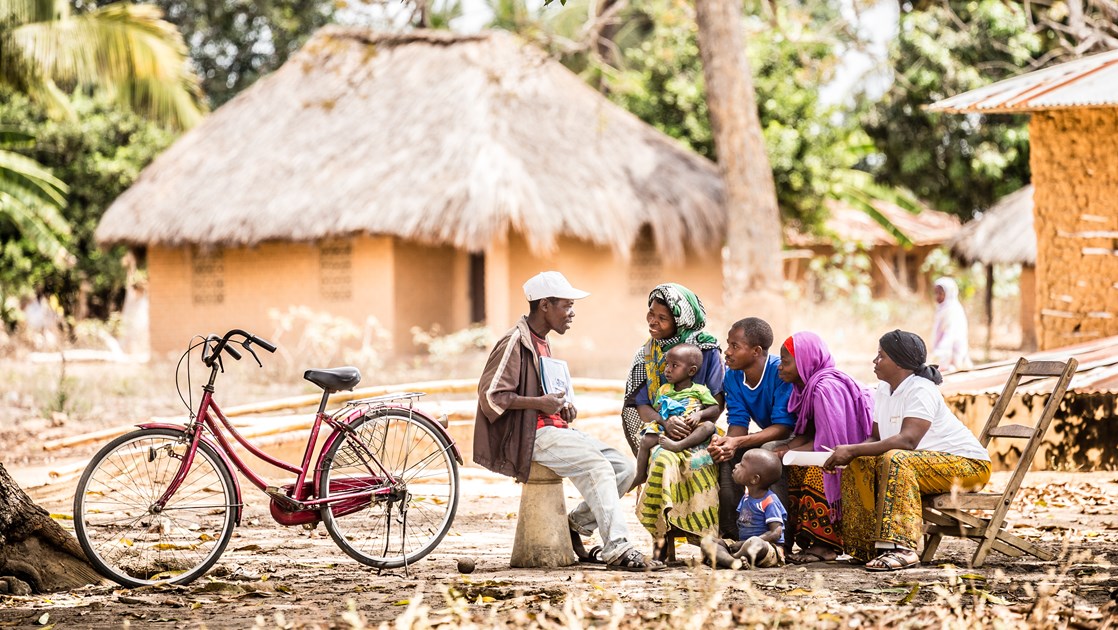 Partnerships are also critical when it comes to strengthening health systems as it needs a combination of government, civil society and business working together. So we have teamed up with Comic Relief, the UK charity, with whom we've created a £22 million fund to fight malaria.
Through the partnership, we are supporting 22 community projects with grants in sub-Saharan Africa and the Greater Mekong sub-region of south-east Asia. These projects range from youth-led approaches to training healthcare workers and volunteers – all with a view to helping people access prevention, diagnosis and treatment at the right time, in the right place. Together, we have so far reached more than 1.7 million people, including over 165,000 pregnant women and over 226,000 children under five.
If we maintain our momentum against malaria, Rogerio Ribeiro, Head of GSK's Global Health Unit, is hopeful that we can finally conquer this ancient killer: "By focusing our respective efforts and expertise on the disease – in our case our scientific and technical know-how, and then by being collaborative with others, we can ensure the development of much-needed tools for malaria prevention and treatment, and their delivery to the people who need them."
Sources