Our people commitments
We have 23 forward-looking commitments across the four areas of our responsible business approach.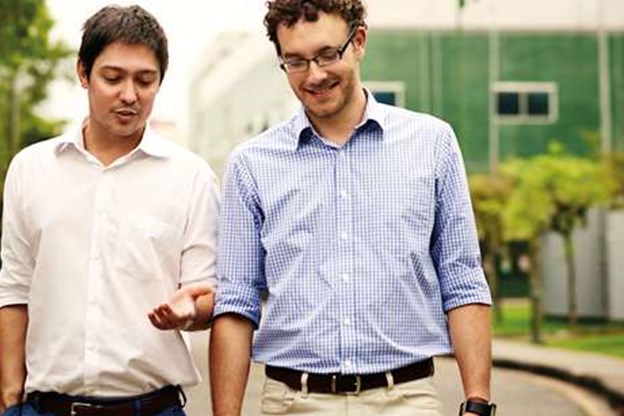 We aim to create a safe and inclusive workplace where everyone at GSK can feel able and inspired to realise their potential and help us meet global health challenges.
Each year we report on our progress against these commitments and here we provide a summary for those that relate to Our people. 
Promoting inclusion and diversity
Continue to promote inclusion and diversity globally at GSK.
Progress: On track
Welcomed 118 more women into our Accelerating Difference programme which supports career advancement for female leaders.
More than 200 female managers began our Accelerating Difference programme, which supports the progression of high performing female leaders into senior roles.
Achieved a 100% score in the the Corporate Equality Index, rating workplaces on LGBT equality in the US.
Partnered with the UK Government's Disability Confident campaign to raise disability awareness across our company.
Back to top
Inspiring and healthy workplaces
Continue to create a working environment that inspires people to grow and perform in a healthy and resilient way.
Progress: Progressing well
More employees than ever shared their views in our employee survey with a 78% response rate.
Refreshed and simplified our health and safety standards.
Exceeded our graduate recruitment target by hiring 470 graduates and postgraduates onto our Future Leaders and Esprit programmes globally.
Welcomed 465 graduates and postgraduates into our Future Leaders and Esprit programmes.
Voted top graduate employee for R&D in the Times Top 100 Graduate Employers 2016.
Responded to insights from our 2015 global employee survey, hosted listening sessions with senior leaders and introduced 'pulse' surveys to better understand employee engagement at regular intervals.
Back to top
Community volunteering to create change
Extend volunteering opportunities to bring about positive change to communities and global health while providing individual development.
Progress: Completed
In 2016, 73 volunteers from 24 countries contributed £3.4 million worth of skilled services to 31 non-profit partners in 27 countries.
91% of the non-profit partners stated that the impact of the volunteer was felt even six months after the assignment ended.
Back to top