Building brands: 1919 – 1949
In the heightened period of consumerism following the First World War, our legacy companies began to consolidate their products, building brand portfolios and investing in consumer advertising. This was also a period of landmark scientific breakthroughs, including the discovery of insulin and penicillin.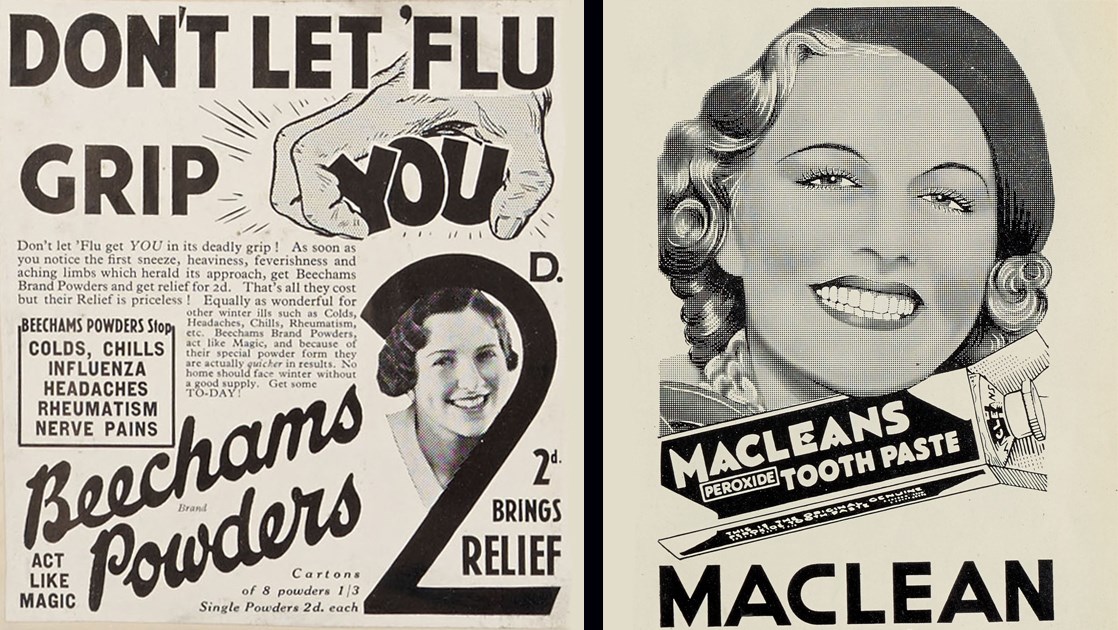 Maclean your teeth
In 1919, during the period of post-First World War consumerism, Alex Maclean's first toothpaste appeared in British shops, and Macleans Peroxide Toothpaste was one of the first whitening formulas brought to market in 1927.
In New York, a Russian immigrant named Alexander Block opened a drugstore in 1907. He acquired several dental product brands in the 1920s and 1930s and developed a special cleansing powder for denture wearers, registered as Polident, in 1935. 
Don't let flu grip you
In 1926, the second product of Beecham Pills and Estates Ltd. (registered two years earlier), Beecham's Powders, was released for relief of cold and flu symptoms.
During the 1930s, the company expanded, acquiring Eno's, Veno's, Macleans, Lucozade and County Perfumers, to build a strong brand portfolio.   
1919

Maclean toothpaste first sold in British shops

1926

Beecham's Powders for cold and flu relief released

1935

Polident cleansing powder first registered

New discovery: insulin
In 1921, insulin was discovered as a way of managing diabetes. Legacy companies Burroughs Wellcome and Allen & Hanburys and were among the first in the UK to reproduce insulin for commercial use. By 1923, Allen & Hanburys produced 95% of the country's insulin. 
However, by 1924, Burroughs Wellcome had modified their processes to produce insulin on a large scale from cow pancreas.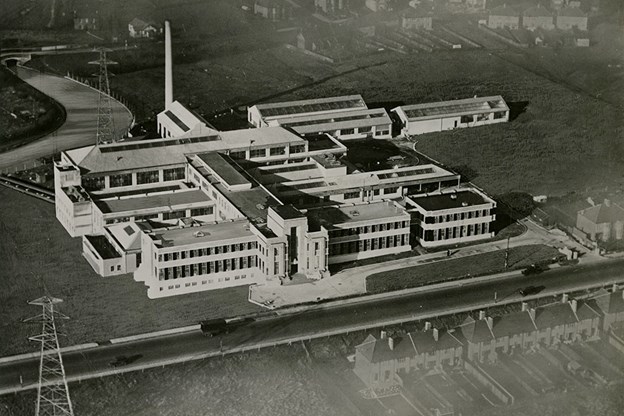 Glaxo Labs
In 1924, Joseph Nathan & Co.'s chemist, Harry Jephcott, licensed a method to produce a Vitamin D supplement – Ostelin, which became the first Joseph Nathan & Co. pharmaceutical product. Joseph Nathan & Co. Ltd.'s pharmaceutical enterprise was established as a subsidiary company, Glaxo Laboratories Ltd., in 1935. 
By 1947, Glaxo Labs (as it was known) had surpassed its parent company in terms of sales and product range, and bought out Joseph Nathan & Co Ltd. 
1924

First Joseph Nathan & Co. pharmaceutical product produced

1935

Glaxo Laboratories Ltd. established as subsidiary of Joseph Nathan & Co. Ltd.

1947

Glaxo Laboratories Ltd. buys out Joseph Nathan & Co. Ltd.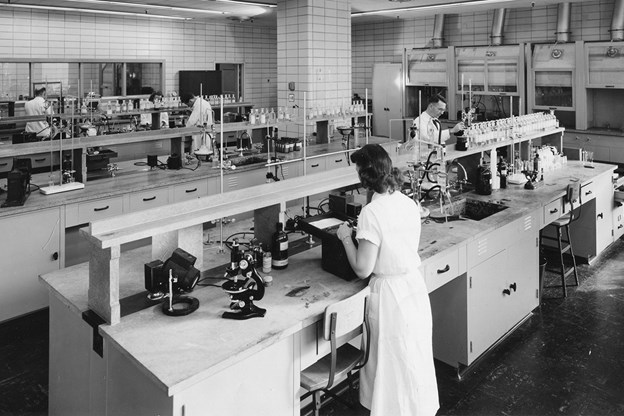 Becoming specialists
Smith, Kline & French Co. also spent the 1930s and 1940s focusing on the development and sale of pharmaceuticals. Product consolidation (from over 500 to just 14 by 1937) and new product launches helped solidify the company's reputation in speciality drug development.  
The company opened a new Philadelphia headquarters in 1949.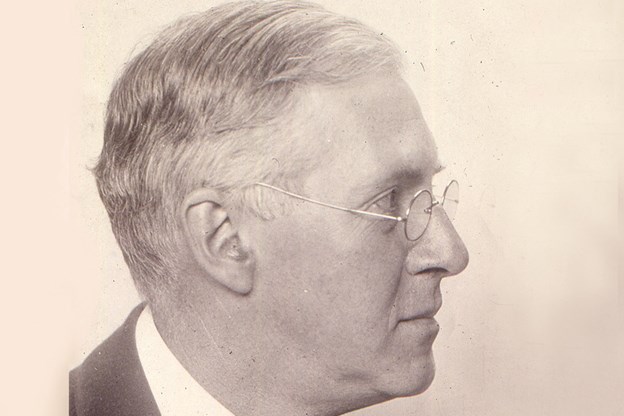 Medical discoveries
In 1924, Henry Wellcome brought together his company, Burroughs Wellcome & Co., with his philanthropic pursuits and research entities to form the Wellcome Foundation Ltd. Upon Henry Wellcome's death in 1936, ownership of the Foundation was transferred to the Wellcome Trust. 
Its first chairman was Sir Henry Dale, former director of Wellcome Physiological Research Laboratories. In 1936, Dale won the Nobel Prize in Medicine for his landmark discovery relating to chemical transmission of nerve impulses.
1924

Wellcome Foundation Ltd. established

1936

Wellcome Trust established; chairman Sir Henry Dale wins Nobel Prize in Medicine

1945

Beecham Research Laboratories Ltd. established

1947

Beecham Group opens new research and development site at Brockham Park, UK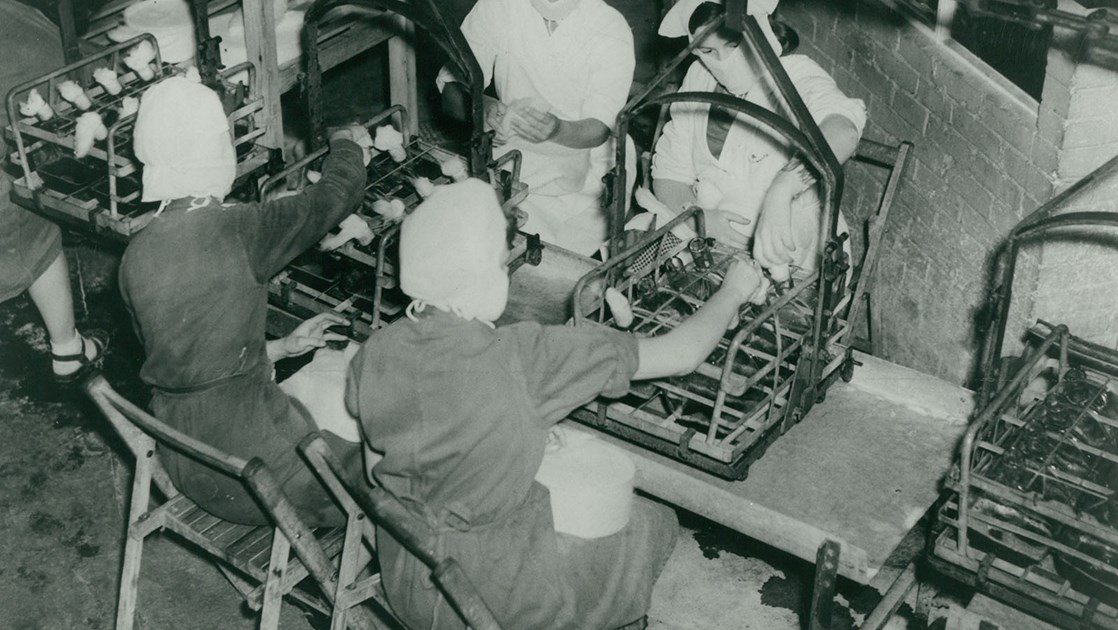 Penicillin: the gamechanger
Penicillin had been developed into an antibiotic medicine during the 1930s. By 1944, Glaxo owned four UK facilities dedicated to producing penicillin, including one split-funded with Wellcome, that produced 7.5 billion units of penicillin annually. Approximately 80% of UK penicillin production was routed through Glaxo's Greenford site.
In 1945, Beecham Group established the Beecham Research Laboratories, its R&D arm. In 1947, a new site was opened in a ceremony officiated by Sir Alexander Fleming, the discoverer of penicillin.