Creating the GSK of today: 1950 – 1999
These fifty years were pivotal in our history. During this period, we developed the first treatment for HIV, enhanced our consumer brands and developed new treatments for asthma. Company consolidation led to the formation of SmithKline Beecham and Glaxo Wellcome, which would ultimately merge to become GSK.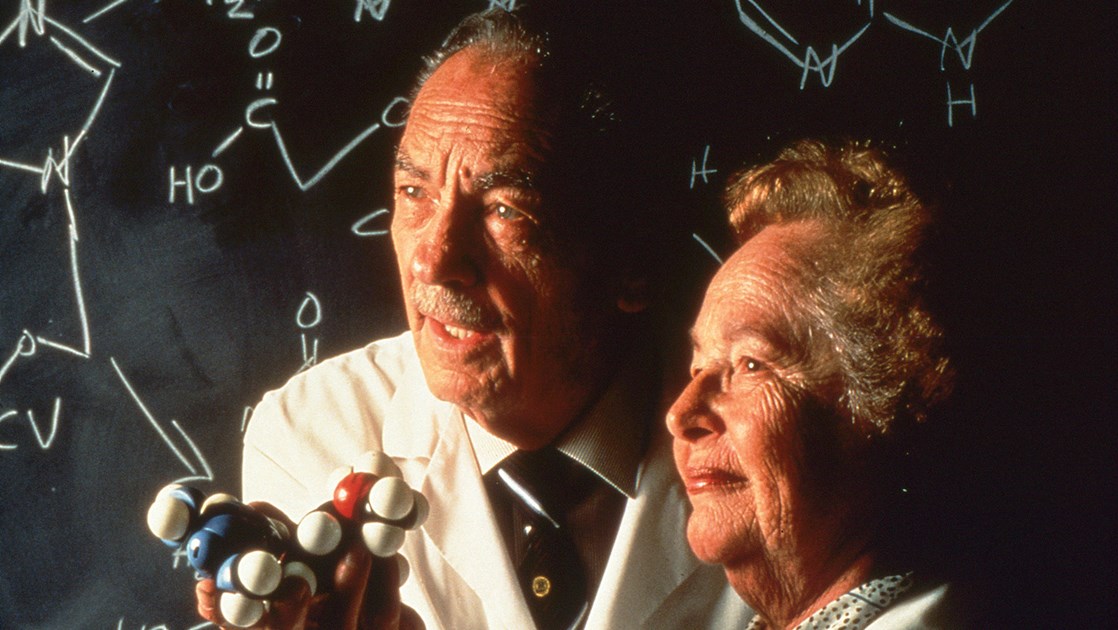 What's exciting about a nucleus?
Scientists at Beecham Research Labs (Beecham's R&D subsidiary, registered in 1945) began focusing their development efforts on penicillin production in 1954. In 1957, they discovered the penicillin nucleus – the core of the molecule – known as 6-APA. From this nucleus, they determined that they could develop new, more effective penicillins.
Nobel Prize-winning discoveries 
At Burroughs Wellcome & Co. (USA), the Wellcome Foundation's US subsidiary, the research team under Dr. George Hitchings made a series of important discoveries from 1951 to 1981, including some of the first treatments for leukaemia, gout, viral infections and organ transplant rejection. Hitchings, along with Gertrude Elion, won the Nobel Prize in Medicine in 1988 for their revolutionary discoveries of important principles for drug treatment.
In 1984, Burroughs Wellcome & Co. scientist Marty St. Clair was at the forefront of developing the first treatment for HIV - which was approved in 1987 - utilising the methods pioneered by Elion and Hitchings.
1957

Penicillin nucleus discovered at Beecham Research Labs

1987

First medicine developed for the treatment of HIV

1988

George Hitchings, Gertrude Elion and James Black win Nobel Prize in Medicine
Fighting flu
In 1957, Burroughs Wellcome & Co. (USA) introduced a new treatment for cold and flu symptoms, Sudafed, followed by Actifed two years later, both of which became popular consumer brands.
In 1960, Contac was launched by Smith Kline & French Co. and became the world's best-selling cold and allergy treatment.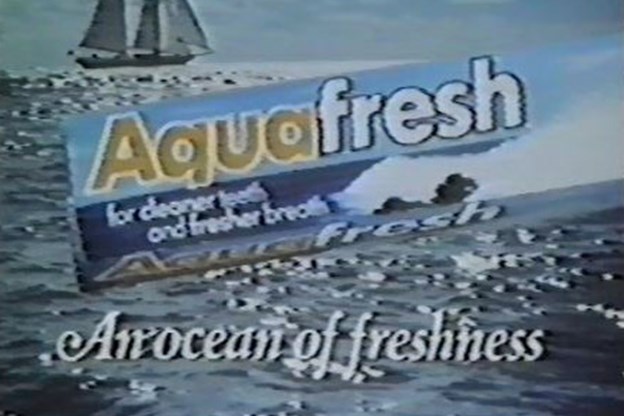 Oral care products
In 1973, Beecham Group released a new toothpaste, Aquafresh, which quickly became known for its stripes. The first two stripes were for fighting tooth decay and fresh breath. The third stripe was added in 1981, for healthy gums.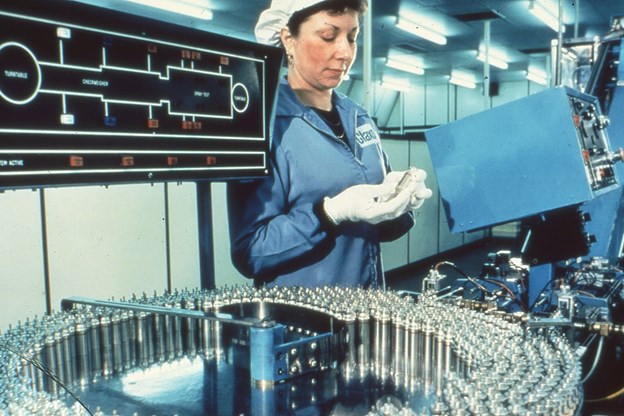 Glaxo takes on asthma 
Glaxo Laboratories Ltd. acquired Allen & Hanburys Ltd. in 1958. In 1963, a research team was formed to focus on developing an effective asthma treatment; the first medicine was introduced in 1969, and several more followed over the subsequent decades. Scientists at Glaxo also worked to improve the mechanism of delivery with an easier to use device. 
1958

Glaxo Laboratories Ltd. acquires Allen & Hanburys Ltd.

1960

Contac cold and flu brand released

1973

Beecham Aquafresh toothpaste released
Drug discovery: ulcer treatment
Scientists at Smith Kline & French Laboratories developed a breakthrough treatment for ulcer sufferers in 1976, which sold over $1 billion two years later. The company's Sir James Black was awarded a Nobel Prize for his research methods that aided this discovery.
And then there were two…
In 1989, SmithKline Corp. (the parent company of Smith Kline & French Laboratories) merged with the Beecham Group plc to form SmithKline Beecham plc.
In 1986, the Wellcome Trust publicly sold shares of the Wellcome Foundation Ltd. to form Wellcome plc. In 1995, the Trust sold its remaining shares to Glaxo plc, forming the world's largest pharmaceutical company, Glaxo Wellcome plc.
Thus, by 1995, the majority of our legacy companies had fed into either Glaxo Wellcome or SmithKline Beecham. 
1982

SmithKline Corp. (the parent company of Smith Kline & French Labs) merges with Beckman Instruments to form SmithKline Beckman Corp.

1986

The Wellcome Trust publicly sells shares of the Wellcome Foundation Ltd. to form Wellcome plc

1989

SmithKline Beckman Corp. separates from Beckman and merges with Beecham Group plc to form SmithKline Beecham plc

1995

The Welcome Trust sells its remaining shares to Glaxo plc, forming Glaxo Wellcome plc