Going global: 1892 – 1918
While the first wireless signals were sent across the Atlantic and railways developed for commercial and then wartime use, our legacy companies were expanding across the world, developing and selling new products on an increasingly global scale.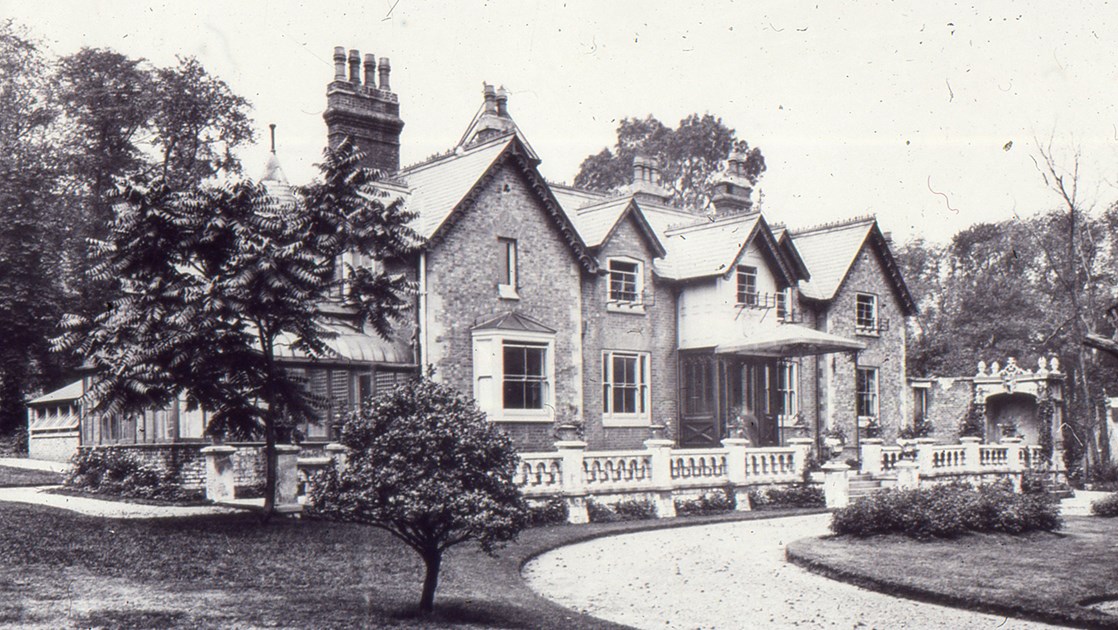 Manufacturing Beecham's Pills
Demand for Beecham's Pills increased in the 1880s and the Beecham's factory expanded with new, better pill manufacturing machines installed.
By 1900, production of Beecham's Pills had reached one million pills a day. By placing local language advertisements in newspapers around the world, Beecham began to reach a global consumer audience.
Pioneering modern pharmaceutical research
In 1894, the Wellcome Physiological Research Laboratories, which focused on biological experimentation, especially early forms of vaccines, were established. Within a decade, Tropical Research Labs to study tropical illnesses were founded in Sudan, and a floating mobile lab with pathology services was established on the White Nile. These research institutions form the foundation of our R&D operations today.
By the 1910s, Burroughs Wellcome had established a global presence; the New York office was the largest and most profitable international subsidiary.
1894

Over 6 million boxes of Beecham's Pills sold annually

1894

Wellcome Physiological Research Labs established in Kent, UK

1906

Burroughs Wellcome & Co. (USA) established in New York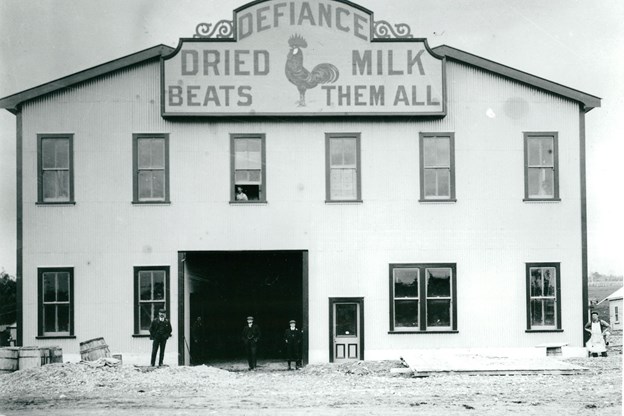 The origins of "Glaxo"
Joseph Nathan & Co.'s dairy farms in New Zealand sold a freeze-dried milk powder, which by 1904, was manufactured under the name "Defiance". They tried to change the name to "Lacto" in 1906, but when this was denied by the Trademark Office, they chose the name "Glaxo", which was registered later that year.
The iconic "Glaxo builds bonnie babies" advertising campaign began in 1908. Their dried milk was regarded as safer than fresh non-pasteurised milk, so its demand as a food for infants and children increased.
Joseph Nathan & Co. was bought out by its subsidiary Glaxo Laboratories Ltd. in 1947.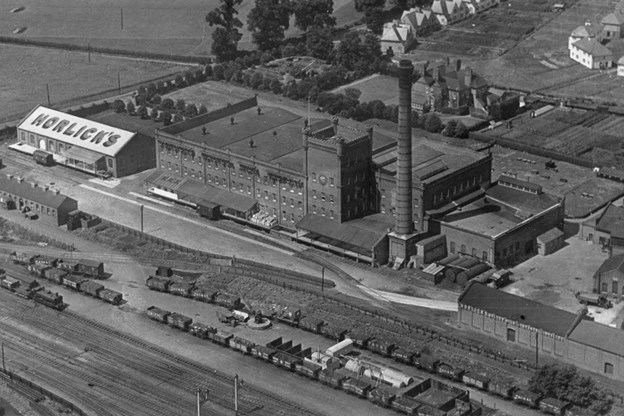 Expanding across countries
In 1905, work began on a new Horlicks manufacturing site in the UK, to export the product to Europe and the British Empire. This was operational by 1908 and produced Horlicks for over a century.
In 1910, J.D. Stiefel's grandson, August, began selling his family's soaps in the US, where he registered the company as Stiefel Medicinal Soap Co. During this era, the company sold over 100 different products in countries around the world.
1906

Joseph Nathan & Co. trademarks the name "Glaxo" for its dried milk product

1908

Horlicks manufacturing site opens in Slough, UK

1910

Stiefel Medicinal Soap Co. registered in US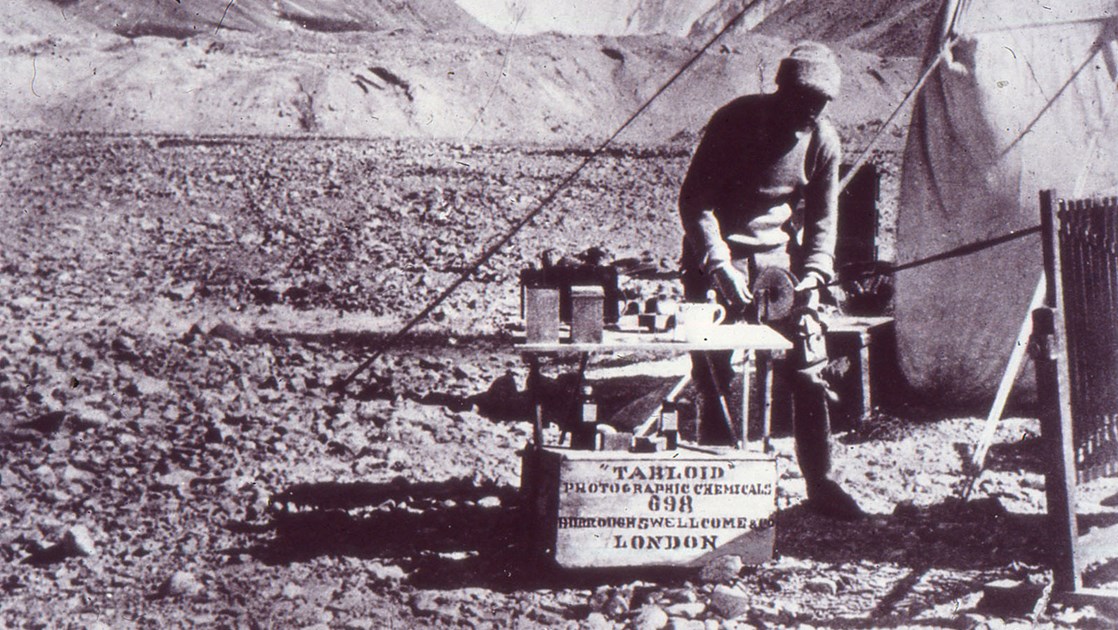 Exploring the world
Our legacy companies supported a wave of exploration expeditions in the early twentieth century. Burroughs Wellcome & Co.'s Tabloid medicine chests, which were filled with first aid and pharmaceutical supplies, accompanied the first transatlantic air crossing, and expeditions to the Amazon, Antarctic and Mount Everest.
By World War I, Horlicks had gained popularity among adult consumers, and was used as rations for soldiers and explorers. Famed explorer Admiral Richard Byrd even named the Horlick Mountains in Antarctica after the drink.