Meet Jill, a keeper of GSK's history
Jill Moretto is one of our heritage archivists who lo­­­oks after thousands of items collected throughout GSK's 300 year history, from historical documents to an embalmed cow's pancreas. Here she tells us about the fascinating items hiding in our archives.
When I tell people I am an archivist at GSK, they are usually shocked that the company has an archive. Then they assume that we are like archivists in dusty vaults that they have seen on TV. Does it surprise you that we do actually make it out into daylight?!
Our collections consist of records, artefacts, books and papers which are split between two sites in the UK and USA. I also regularly spend days in our head office in London. It's not all white gloves - I am the clumsiest person you will ever meet; as an archive volunteer I once unrolled a very long and wide paper scroll which promptly ripped in half.
A typical day in the archives

My life at GSK began four years ago. I was initially brought in for a month to stocktake our collection, and I never left. I'm now a fully qualified archivist. When I am in the office I handle enquiries, research our collection and organise our digital images and videos into the same structure as the paper records.
When I am in the archive I do deeper research for enquiries, whether it's checking records and making notes or scanning a photo for someone. I also do tours and talks about the company history, and show off some of our records and artefacts like an inhaler from the 1900s.
It's a real joy to look after such a wealth of historical records. Astonishingly, when you combine the amount of historical materials within our two bases it adds up to 370 metres, nearly the height of the Empire State Building.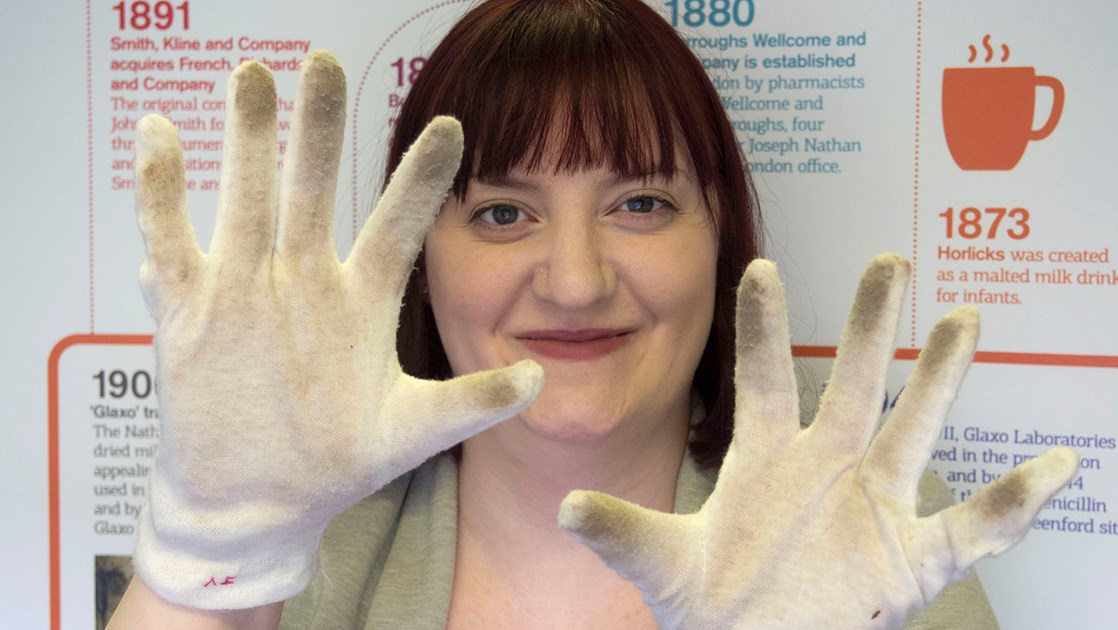 The importance of preserving our company history
Our unique heritage collection tells the story of the company, the pharmaceutical industry, and medical research over several centuries, as well as the people and communities who worked in these areas. We are still involved in many areas of research featured within our collection. The information can help guide and inform us, as well as demonstrating our proven track record in those areas.
We share the collections at celebrations, community exhibitions and in publications. Our Horlicks products were displayed at the Buckingham Palace Coronation festival to show how we supported early polar expeditions. As a high-calorie food supplement, Horlicks was included in emergency packs for polar explorers. Mountaineer Richard Byrd even named the Horlicks Mountains on the Ross Ice Shelf in honour of our $30,000 sponsorship. The drink made its way to both the North and South Poles on expeditions.
As we continue to add to our archive, we add to our legacy. By maintaining our archives, GSK shows the importance we place on preserving and sharing our history.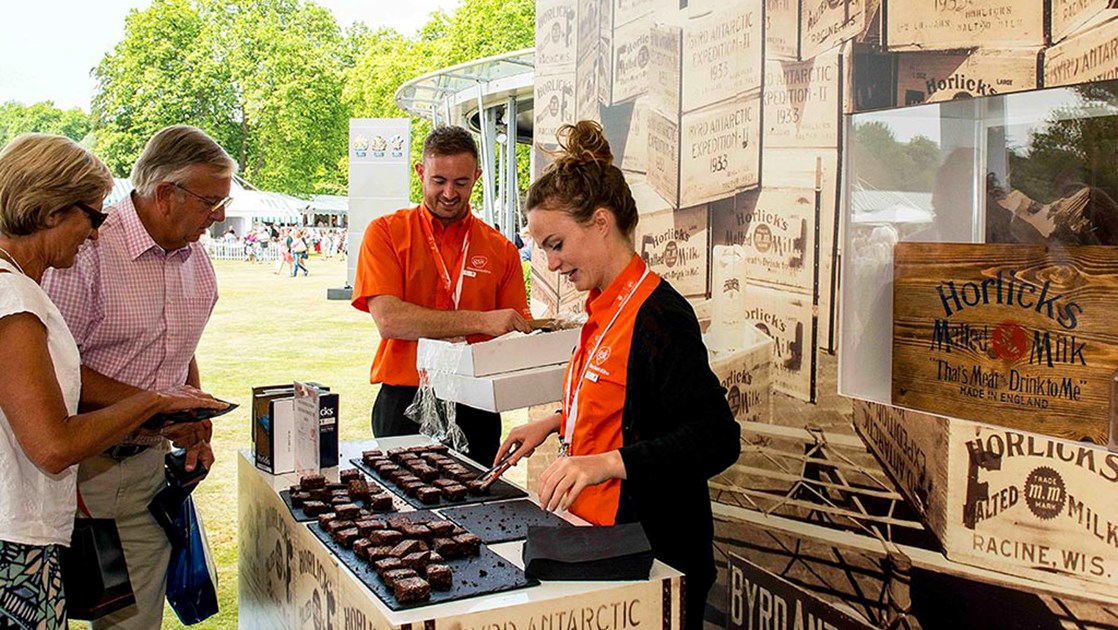 My personal jewels of the collection
Finding a favourite item among the vast collection is tough. Top of my list is a collection of records owned by Sir Harry Jephcott. He retired as CEO and Chairman in 1956, but remained as Honorary President of Glaxo. During that time, he intended to write a short history of the company and assembled all the records he needed into one collection. Over the past 50 years this collection has been mislaid and jumbled; but I recently succeeded in rebuilding it.
I often get visitors on the tour I run of the archive who say 'show me something weird', so I head straight for the pancreas." 
Another favourite is a giant preserved pancreas. Wellcome (one of GSK's legacy companies) were one of the first companies in the UK to produce insulin from beef pancreas. When one pancreas was the largest they'd ever seen -  two or three times larger than usual - they decided to preserve it in formalin, a yellow liquid. It's hideous!