Delivering potentially transformational medicines through R&D innovation in Oncology
Read time: 2 mins
24 September 2019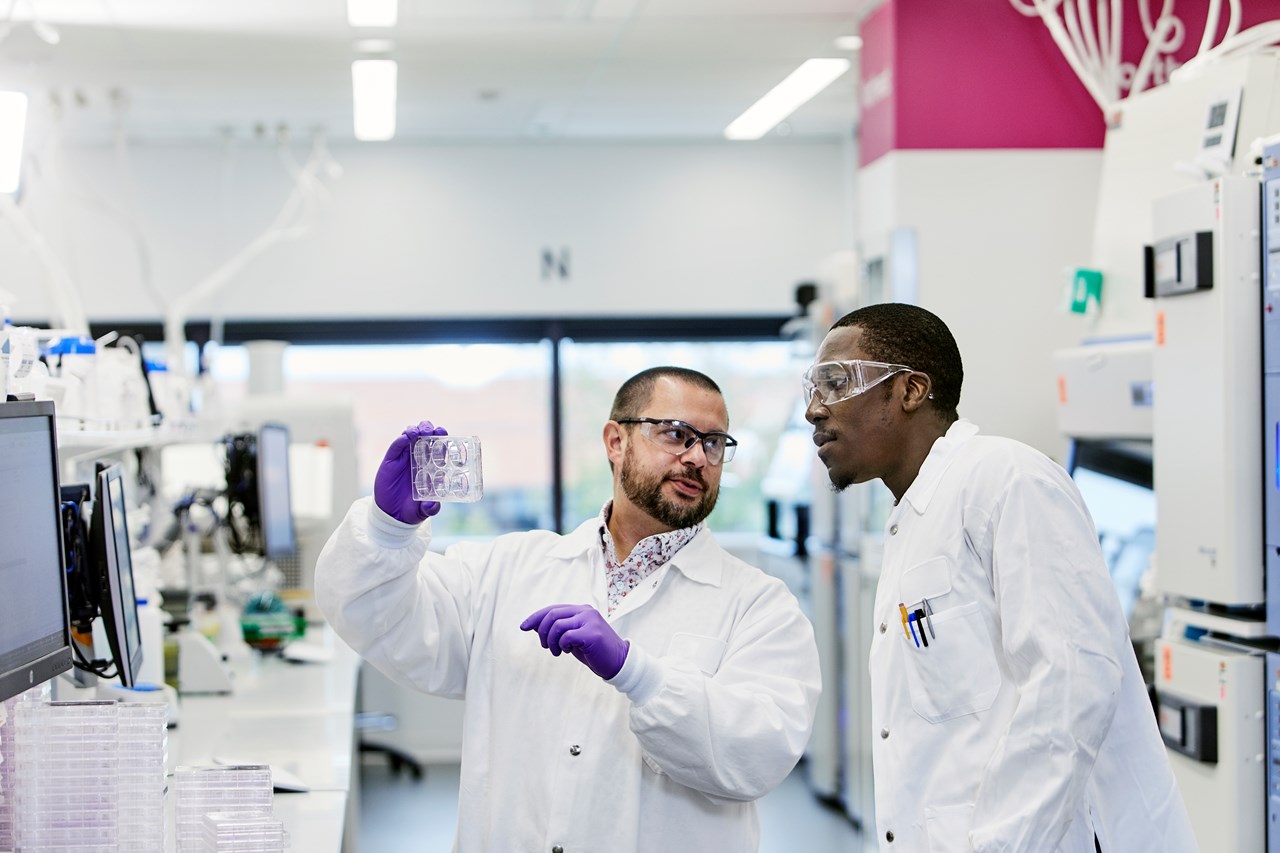 At GSK, we have prioritised our research efforts into four key areas that we believe offer the greatest potential to deliver transformational outcomes for patients. Axel Hoos, SVP, Oncology R&D, explains how our innovative approach is leading to the possibility of new developments in medicines for cancer.

I have been researching cancer for the majority of my professional career, from academia to industry, and I have never been more energised and inspired by its potential than I am at this moment. Not only do we have advanced lab technologies, new methods for identifying targets for potential therapies, and talented scientists, but we have also never been as closely connected to the community of cancer patients.
Throughout GSK, we understand that our impact has the potential to substantially change the lives of patients. This is particularly felt in R&D and our strategy is built on identifying the next generation of transformational medicines to maximise patient survival.
For many years, GSK's research and development has focused on using cutting-edge innovation to develop potential treatments for cancer patients. Developing a new medicine often takes several years. That's why our strategic approach to R&D took advantage of the rapid advances in science and technology to identify novel targets, mechanisms, and potential medicines to fuel the next wave of innovative medicines for patients.
In oncology, our work takes on new meaning as we are not only discovering and developing medicines to treat cancer, we are also an active part of the cancer community and understand the areas in which the need for novel treatments is greatest.
At GSK, we never lose sight of the fact that patients are at the core of what we do and that millions of lives are impacted by cancer.
From research to trials to launch and beyond, patients and treating physicians are our partners and guideposts in R&D. We are actively seeking input and feedback from the patient and scientific communities to ensure the therapies we are developing are providing solutions for unmet needs. We believe leveraging the power of patient-driven science and technology will lead to more innovative and effective treatments.

Our four pillars to support the future
Our work in oncology is complex, but our goal is simple: transformational medicines to improve survival and potentially achieve cures. We're seeing promising results in our oncology work, where we focus on improving outcomes and outpacing the cancers we fight.
Our portfolio focuses on four cutting edge areas of science:
immuno-oncology: using the human immune system to treat cancer
cell therapy: engineering human T-cells to target cancer
cancer epigenetics: modulating the epigenome, the information that directs how DNA is read and used, to induce anti-cancer effects
synthetic lethality: addressing two targets at the same time which together, but not alone, have substantial effects against cancer
We believe that our approach of developing a pipeline of transformational products that fight cancer on multiple ground-breaking fronts will deliver a sustainable flow of innovative treatments for patients with the potential to have transformative effects on their disease.
Our commitment to oncology
We believe in making cure a possibility for all, and to achieve that we must always focus on the patient and innovation at the forefront of the science. The patient's voice is at the heart of our company, and the people that these medicines are designed to help are a vital part of our research and development. With their insights and partnership, we are building our pipeline of novel oncology programmes to meet their needs.
I am truly energized by all the dedicated researchers working tirelessly so that cancer patients can find hope, relief, and maybe even a new beginning.