How do you test medicines in the real world?
Read time: 2 mins
13 September 2019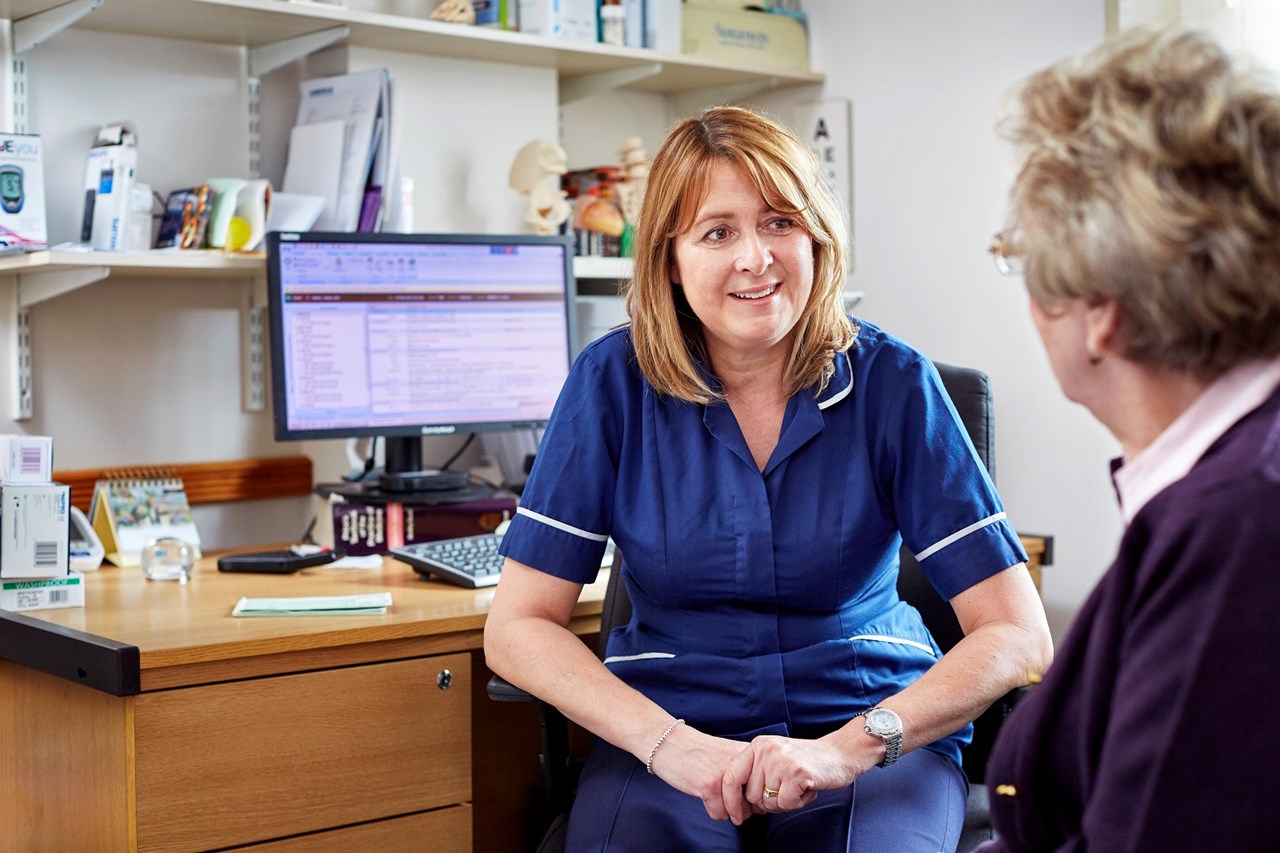 For decades, randomised clinical trials have been a cornerstone of pharmaceutical science, reassuring patients that their medicines have been thoroughly tested. But there's a wide world beyond the research clinic doors and the data collected in these highly controlled environments are just the first chapter of a rich story. 
Randomised controlled trials (RCTs) are the gold standard way of evaluating a medicine's safety and efficacy. They aim to make a fair comparison between a new treatment and either an existing treatment, such as a new or existing drug, or no treatment – a placebo. Patients who agree to participate in an RCT are randomly allocated to groups receiving a new or existing treatment, or a placebo, and the effect of each intervention is compared. These trials must be conducted under strict, standardised conditions that cannot always reflect a patient's real-life experience.
So in recent years, there's been a significant shift towards the analysis of real-world data and the design and conduct of real-world clinical studies - those embedded in the routine care setting - in addition to RCTs.
Real-world studies analyse data collected during routine care, so from patients who are taking medication as part of the care they normally receive from their doctor, nurse or pharmacy. However, sometimes the data generated is not complete enough to answer all the questions we have about our medicines, so we enrol patients in a specific study in order to collect this additional information.  
These clinical studies can be challenging to design and implement in a way that enables the collection of this additional information without significantly affecting routine care or how a patient behaves. But if designed and implemented well, they can provide a valuable bridge between randomised controlled trials and analysis of real-world data.

How do real-world studies work?
The increasing interest in real-world evidence has coincided with a dramatic increase in the availability of electronic health data.
"These clinical studies, once consent is provided, draw on information from health records, apps and even wearable devices as people go about their daily lives and attend their routine healthcare appointments," Elaine explained. "The aim is to embed these clinical studies in the routine care of the patients and make participation in the studies as easy as possible for patients and their healthcare professionals."
A recent study in the UK, the Salford Lung Study, used electronic medical records to monitor patients who were taking a new treatment for chronic obstructive pulmonary disease. Patients continued with their daily lives but agreed to share information from their appointments with doctors, nurses and other healthcare professionals. The study gave patients from all walks of life the chance to take part in research, and to potentially help improve treatment choices for patients in the future.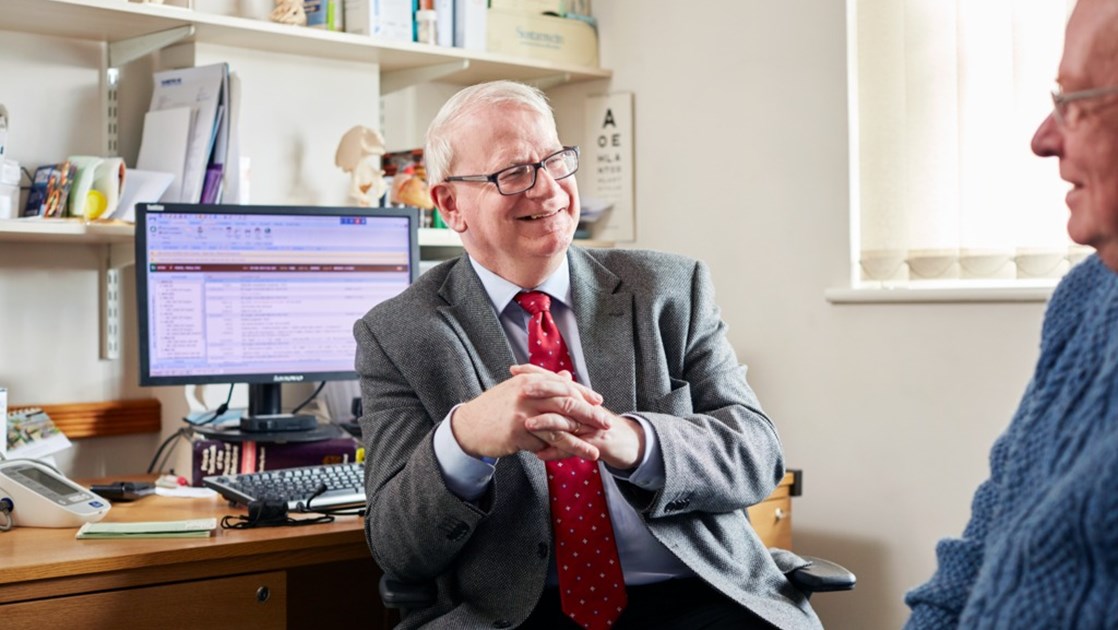 This data was recorded and analysed to see how well the drug was working, providing information about the effectiveness and safety of the drug in the real world outside of traditional research clinics and research populations.
The Salford Lung Study recruited almost 3,000 patients and required integration of information from doctors' surgeries, hospitals and pharmacies across a large geographical area. Collecting data from the routine care of patients is particularly important in certain disease areas such as respiratory medicine where only a small proportion of patients are eligible for RCTs.
Patients with respiratory illnesses may often have multiple conditions or will be taking several medications, meaning that only about 7% of COPD patients and 3% of asthma patients would be eligible for randomised controlled trials.

It is a complex science to analyse the volumes of diverse data and to generate robust findings from these real-world trials. Elaine works with physicians, scientists, statistician, and insights gathered from patients to design studies that compile data gathered during patients' routine appointments and analyse them to draw meaningful conclusions to understand both an individual patient's experience with a medicine and how the medicine can perform for patients around the world.
There are of course challenges to running real-world studies. Including many different types of patients means the data collected is varied, and doctors might change the medicines a patient is taking as part of their usual care. All this makes the data harder to analyse. Also, the logistics of running a real-world study at the time medicines are newly available across different countries where usual treatment may differ is tough. "But," said Elaine. "The reward lies in the potential for real-world evidence to lead to a much better understanding of the tangible real-world benefits of our medicines for patients."
From real-world studies to personalised medicine
After 50 years of research and development in respiratory medicine, our Value Evidence and Outcomes team plans to build on our experience doing real-world studies and apply our knowledge to other therapy areas; remaining at the forefront of real-world research.
Indeed, we believe that real-world evidence will play an increasingly important role in the future of healthcare, particularly as it moves towards more personalised medicine, or precision medicine, where medical decisions are made based on individual patient characteristics.
For example, real-world data obtained from large groups of diverse patients via medical records or wearable devices may help identify characteristics – other medications, alcohol consumption, diet etc – that determine how well a person responds to a medication. This could then inform prescribing choices for individual patients.
As the importance of real-world evidence grows, the expertise of people like Elaine and her team will ensure that we maintain scientific rigour in the way data is collected, while harnessing the value of real-world data.
"For me," said Elaine. "The whole reason for coming into the pharmaceutical industry was so that my research was translating into something that helps people." 


European Respiratory Society Congress
We'll be sharing information about GSK's 50 years in respiratory research and new data at this year's congress.