Inclusive design: making our differences invisible
Read time: 1 mins
14 June 2019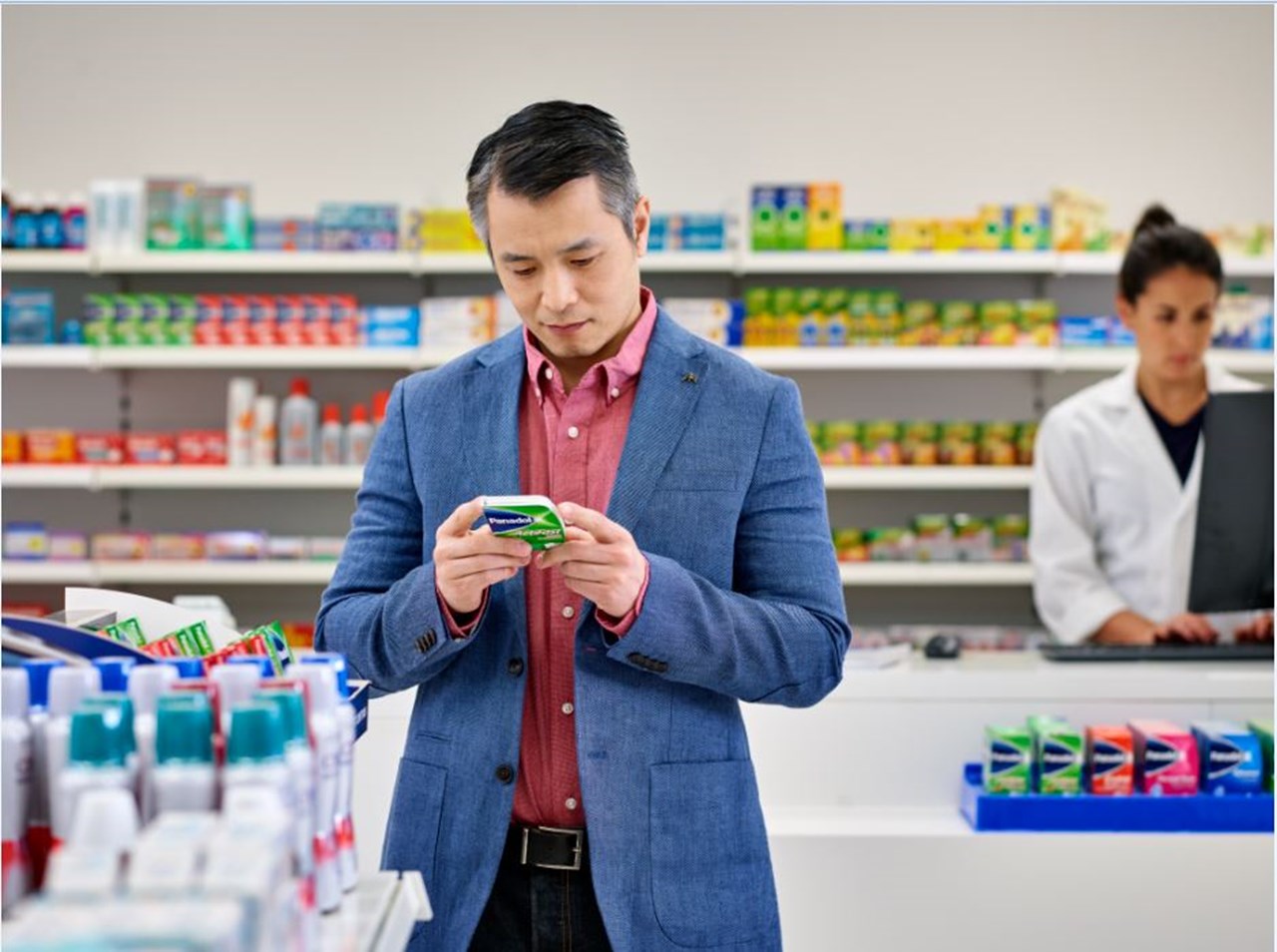 Great design is almost invisible, it's something that is seamless and frictionless. But for anyone who has experienced poor design, the frustration and hardship are all too evident. Find out how at GSK, we're using inclusive design to make our products more accessible for even more people.
Every design decision has the potential to include or exclude people. Inclusive design is used when you want a product or service to incorporate the needs of the widest number of people, regardless of age, gender and disability.
This approach is not just important for reasons of social equality; it also makes good business sense.
All the design decisions that we make at in our consumer healthcare business at GSK use a framework of the seven principles of inclusive design. These are: equitable, flexible, intuitive, perceptible, tolerant, ergonomic, desirable.
This means that inclusive design should accommodate a wide range of individual preferences, strategies and abilities; be easy to understand regardless of skills or knowledge; and should communicate necessary information effectively. It should also minimise hazards; and should appeal to all potential users, avoiding any possible connection to stigma.
So to make sure our products and brand experiences are inclusive, we look at everything from the font types, colours and sizes we use, to the physical products we design, to ensure our brands are made available to the widest possible population.
"A key part of this is identifying the barriers to inclusion early on within the design process, so that good design is able to overcome them," explained Andrew Barraclough, global design lead in our Consumer Healthcare business. Testing prototypes and products helps us to identify those barriers.
Inclusive design in action
Our Voltaren brand is a clear example of inclusive design in action. Voltaren is a product used by people who have dexterity issues or who could suffer with osteoarthritis. Taking that into consideration, it was critical that the packaging design would be easy to hold and open for people with this reduced ability.
"We also know that our capabilities or our exclusions from products and services may change over time," said Andrew. "Some will be permanent or persistent, they will always be there – perhaps being deaf or blind from birth. Others will be temporary for example we might break our arm, injure our backs, spend a week in a country where we don't speak the language."
Others will be situational, we may be carrying a small child, driving a car, in a loud room or a quiet space where our ability to verbally communicate may be diminished.
We took this situational approach into consideration when designing a syringe for our Panadol children's medication. We realised that many parents would be using this product with one hand while they held they children in the other. So, it was specifically designed to be used one-handed. It also has a comfortable mouth piece, controlled dispensing of medication to improve the experience for the child, and clear visible markings to help the parent or carer to dose accurately.
"In the end, inclusive design isn't just about good practice," Andrew said. "It's really about celebrating the diversity of people and delivering products that enable people to do more, feel better and live longer."

Nidhi Aggarwal, Global Packaging Development Manager in our Consumer Healthcare business, tells how she reached her current role and explains why we need more diversity of thought in science and applied fields.