Outstanding People: Meet Erin
Read time: 3 mins
13 September 2021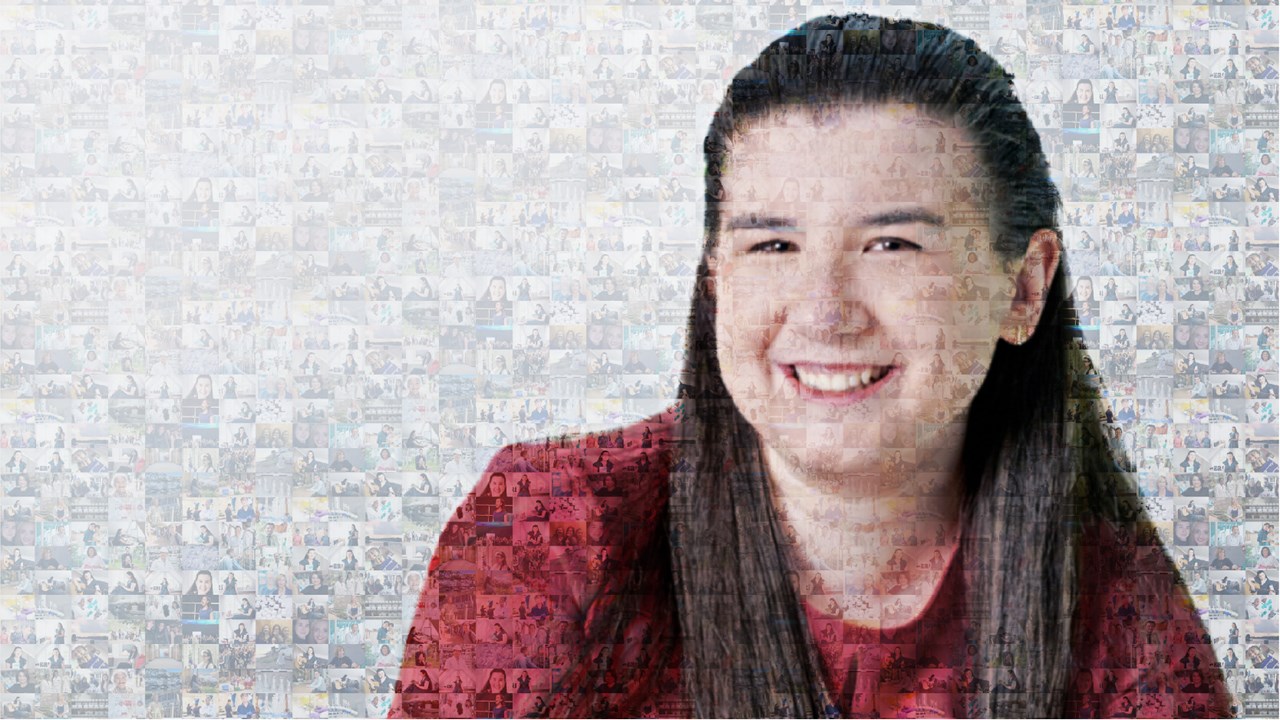 "I think a fully empowered environment is instrumental in driving progress and inspiring innovations we haven't even dreamt of yet." Erin Maciejewski, laboratory science apprentice, shares her personal story of performing on stage, working in the lab, and looking to the future.
All about the chemistry //
When I was studying theatre and science at school, I never would have thought it would one day lead to helping make medicines for patients. I completed A Levels in Chemistry and Maths alongside Drama & Theatre studies. While my background might seem surprising for a chemist, I use the same skills of thinking on the spot and finding creative solutions. 
I remember my very first tour of the labs at GSK. My interview was the first time I had ever been to a functioning lab. When I got to meet one of the chemistry apprentices, that was the moment when I felt like I could really enjoy a future here — that this was a place where I could belong.
When you think of what an apprentice might do, certain stereotypes may come to mind. That has never been my experience. After my initial training, my supervisor really encouraged me to get in the lab and perform my first reaction, which I did in just my second week. I'm now in my second year within process chemistry at GSK.
Learning from experts //
}
Since joining GSK, I have had the opportunity to work on important innovations, including treatments for people living HIV. It's been eye-opening to work on an infectious disease like the continuing AIDs epidemic and I'm grateful for the experience to work with our partner ViiV Healthcare.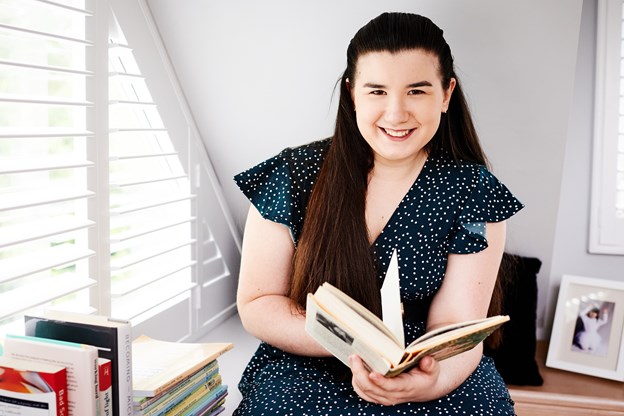 I am part of a multi-functional department made up of chemists, engineers and materials scientists called Chemical Development, which sits under the Medicinal Science & Technology organisation, responsible for making sure medicines are ready for patients. We take a small molecule that's been developed by a research unit and ensure it can be manufactured at scale. We focus on making the synthesis of the active ingredient in the medicine robust and then optimise it for efficiency to ensure it is sustainable. It's a very collaborative process.
In one example, we had a tight timescale between filing and approval, which meant that practical solutions were necessary to quickly solve any process chemistry issues. I was working with two other expert chemists, who together had 50 years of combined experience to my one year. We worked together so closely that at a moment's notice, we could essentially jump in and out of each other's experiments to keep everything moving forward. 
Award-winning apprentice //
When I learnt that my supervisor and manager had nominated me for the Royal Society of Chemistry's Chemical Sciences Apprentice of the Year, I was completely surprised. Helping get a medicine to market is probably the biggest achievement in my apprenticeship so far. But there are so many smaller yet no less significant moments in my learning — I wouldn't be half the apprentice I am today without the patience and support of so many of my colleagues.
Over the last 18 months a light has really been shone on infectious diseases and that is fantastic for enabling further progress in the industry. Looking back, the pandemic has also helped put into focus why I chose pharma as the industry to build my career in. The award, in some way, helped further confirm that I'm on the right path.
What more can we do and then what can we do next? //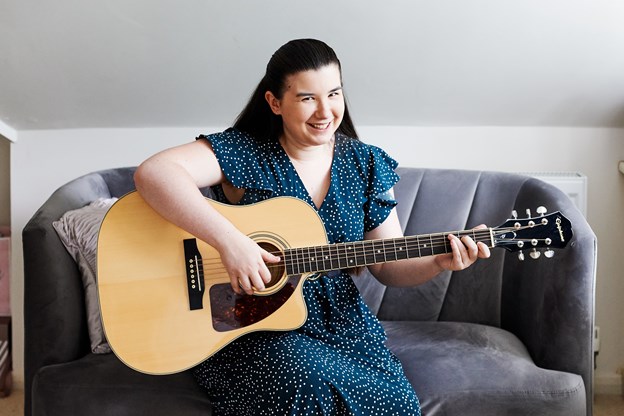 I switched teams at the beginning of this year and am now more involved in advanced manufacturing, working with scientific experts in flow (continuous) chemistry and continuous manufacturing. What excites me about the future at GSK is the potential for more collaboration between areas like Chemical Development and Vaccines. I'm keen to see what we can achieve the more closely we work together, building even further on the expert foundations across the company.
I think about the quote most recently articulated by Emma Watson: "If not me, who? If not now, when?"  I see that sense of empowerment and continuous improvement as the way the culture is moving at GSK, with everyone asking, what more can we do? And then what can we do next?
For me, that means studying one day a week at the University of Kent towards my Foundation degree in Applied Chemical Sciences, eventually working to a full Bachelor's degree. I'm also really looking forward to getting back to teaching some musical theatre on weekends, which I was doing pre-pandemic. Though I enjoyed performing in my younger years, I've realised that I get even more from directing. It's a different but equally creative outlet. I see a lot of myself in some of the kids I work with and passing on what I've learnt is a rewarding thing.
My colleagues encourage me to keep being creative, exploring new ideas and applying that to my scientific work. I feel empowered and am grateful for the autonomy I've been given. I think a fully empowered environment is instrumental in driving progress and inspiring innovations we haven't even dreamt of yet — all leading to brighter future for both the team and the patients we help.