Outstanding People: Meet Katie
Read time: 3 mins
18 April 2022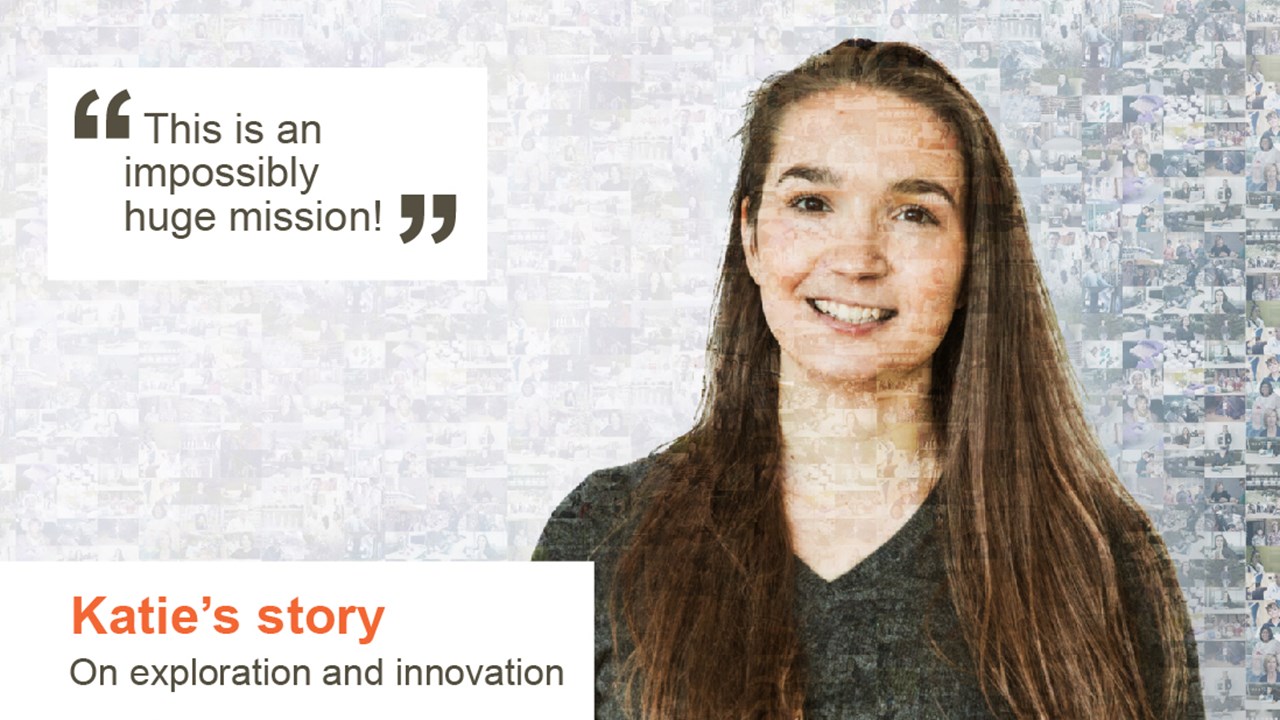 "This is an impossibly huge mission!" Katie Aiello, Senior Director, AI/ML Engineering, tells us why engineering big data is like sending a rocket to the moon, how a childhood studying dance triggered a love of patterns that landed her at the cutting edge of big data with GSK, and why climbing mountains helps her see the world from a whole new perspective.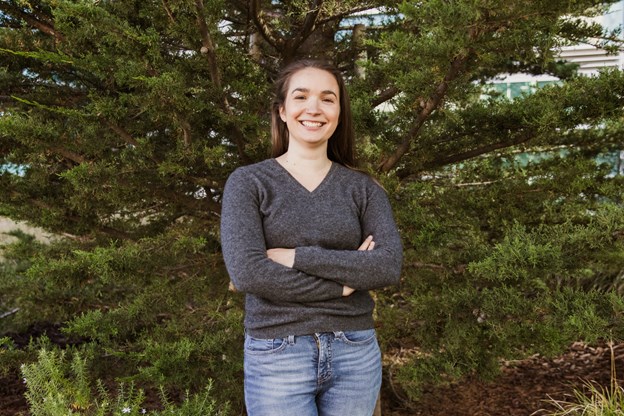 Reach for the stars
In a way, the job we're trying to do with big data is like the Apollo space mission. I've always been really interested in that 1960's era of space exploration - they went to the moon, it's so cool! What's compelling is that sense of an impossibly huge mission, and sometimes what we are trying to do with data and drug discovery at GSK feels like a similarly daunting problem. 

The Apollo program had to create so many technologies, from the control systems and the rockets to the materials that didn't exist before. Completely different sets of people had to come together to work towards that common goal and create or transform individual fields or disciplines, otherwise it would just have been a fancy rocket that didn't go anywhere. I think if we want to create something totally transformative in big data, we must have all those pieces in place too, build new systems and technologies and think about the problems completely differently. That's what we're trying to do with the team here at GSK. 
My hope is that our collective vision will get us to this exciting new place. Even though each team or department are working on different projects, our focus on technology and thinking differently about how we use big data means we're all travelling forward together. It's going to be amazing. I think there will be a paradigm shift and people will be doing their jobs differently. And that is almost as cool as going to the moon! 
Engineering solutions
}
It's exciting to be in San Francisco right now, but I have a love-hate relationship with the whole Silicon Valley tech scene. It's inspiring to be around a lot of people who have really big ideas and make things happen, and there's this energy and velocity to life in the Bay Area that's really cool. But for a small-town kid I sometimes look around and think it's all a little crazy! 
It's comforting that I'm working on something so big and so important. When I first went into biomedical engineering I was really motivated by how interesting and impactful the problems were. You never have to explain to anyone why the problem you're working on is important, because people just innately understand that we need to be able to treat disease and we need to be able to improve the medical field for patients.  
In my team, we're figuring out how we can take advantage of the exponential rise in data. We don't just want to jump on the data train and ingest data that everyone else is generating, we want to develop our own data strategy. This approach has the potential to be transformative, first by improving our current processes, but it also opens up a space where we can be really imaginative about what the future of drug development could look like. It might be a complete paradigm shift, but if we really let ourselves blue sky dream for a bit, where could this take us? We don't know yet, but we're charting the course right now.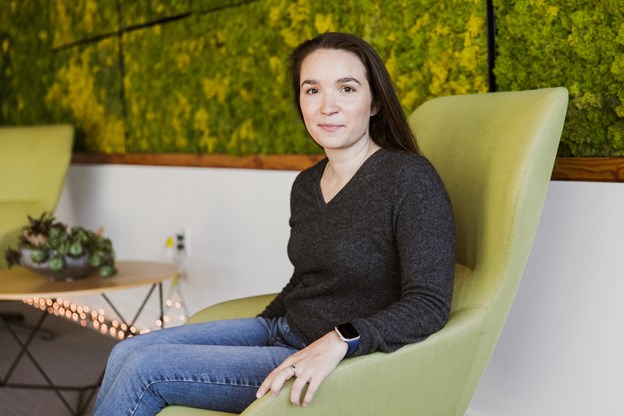 Riding the wave
I never made a conscious decision to go into big data; I started off in classic biomechanics, then started getting interested in genomics, and it seemed like the next step was always a little bigger, and a little different, and I was on the cusp of that. I had to keep learning something new to move forward, and it just happened to be at that cutting edge of where the technology was going. I feel grateful that the timing was right for me to ride this current wave of machine learning. 
As I learned more about science and engineering, I wanted to be able to make as much of a difference as I could across the board. Often when you get to PhD studies, it tunnels narrower and deeper, whereas I felt this work opened up at the end, and that was really compelling to me.  
I'm very grateful to be where I am. One of the things I really like about GSK is we have a really good mix of skills and experience in teams. GSK values long and continuously evolving careers but also injects new ideas and new energy with younger, more diverse talent. I think GSK is unique in that.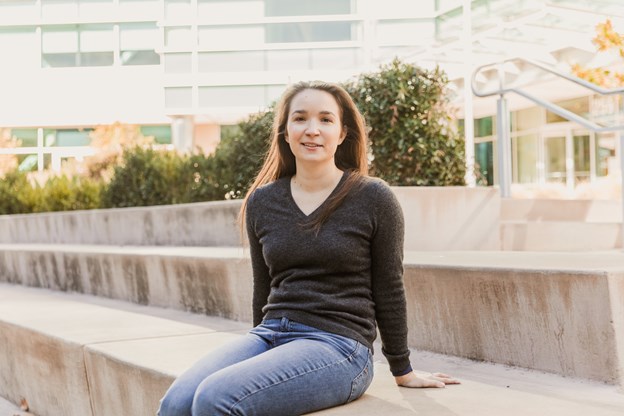 Growing up curious
Some of my favorite high school Science teachers were fantastic women who had advanced degrees - a couple of them had industry careers as engineers and scientists and then returned to teaching, which was so inspiring.  
I really enjoy teaching – for a while I thought I wanted to be a professor, for the buzz of seeing things click for someone else, when they can join the dots and understand something in a way they didn't before. I've been surprised how many opportunities I have at GSK to bring people along for the ride in that way. When I look at where we were a year ago compared to now, there's been a huge change in interest and awareness. 
I grew up dancing from the time I was three, so I spent a lot of time at the studio. I taught dance classes through high school and college, and studied choreography. I love the patterns and the complexity of dance, the way it feels to dedicate yourself to that intensive practice and inspire others too. As well as being creative with dance, I was curious about a lot of different things and my family was outdoorsy – we used to spend the summers camping and exploring, with a lot of freedom.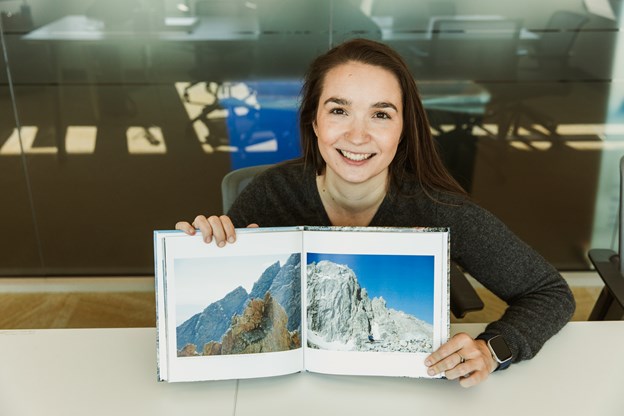 Fresh perspective
No matter where I've lived or what stage of life I've been at, the serenity of the mountains has always been something I've sought out and loved. To look around and see a view I haven't seen, a new perspective; I find that peaceful, but also exciting.  
I love being totally unplugged. A lot of times in the mountains there just isn't a signal, there isn't wi-fi, there isn't a way to use your phone. Sometimes it's nice to be off the grid. 
I climbed Grand Teton in Wyoming with my dad when I was in grad school, which was definitely the most memorable climb I've done. It was one of those objective climbs. It's not super huge, but I knew it was going to be a challenge. I got to spend time with my dad and do something together, and get this amazing feeling at the end.  
I think in some ways the real reason to climb a mountain is for the challenge of it, the experience of setting a goal, completing a task. It's hard work, but you really get the reward at the end with this beautiful view. Standing on top of a mountain helps you see things differently.