Outstanding People: Meet Sanjay
Read time: 4 mins
26 April 2021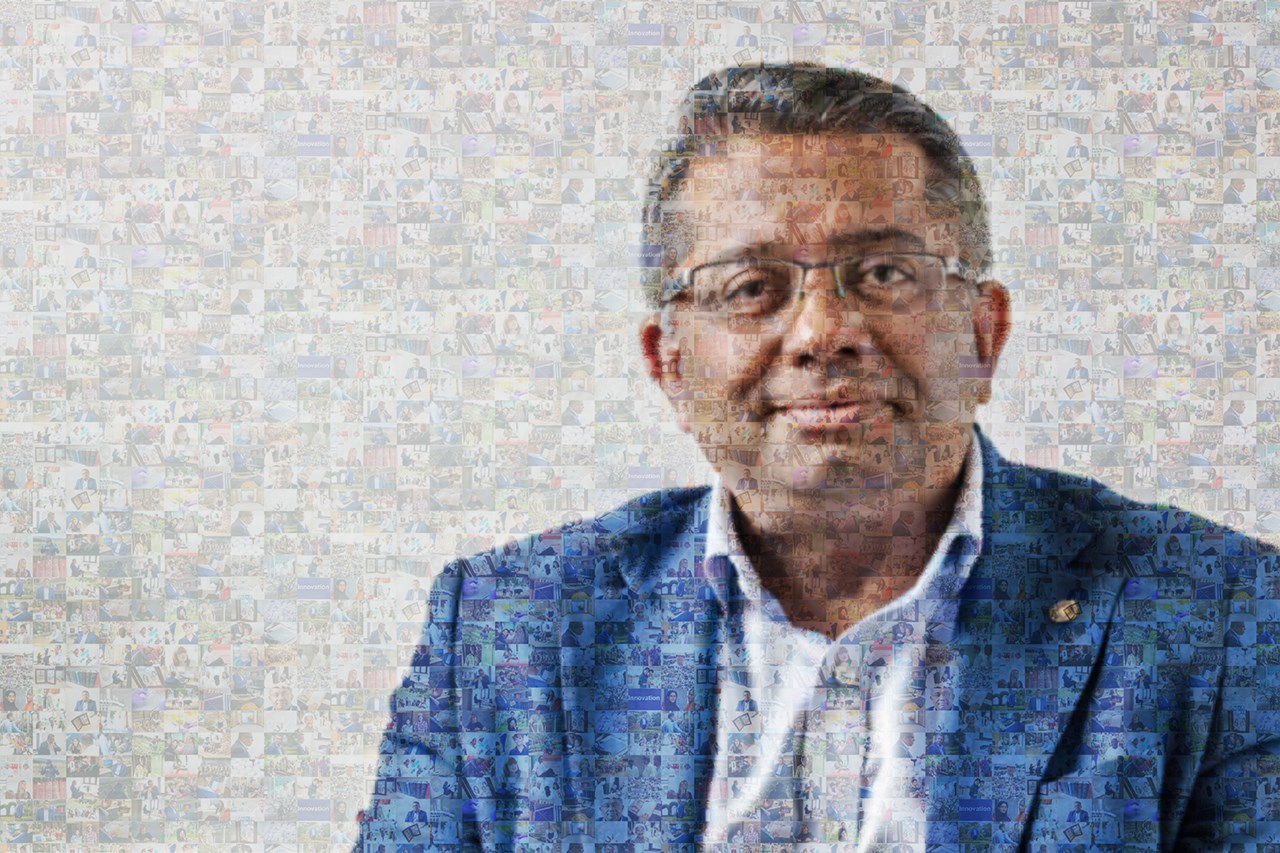 "At the age of 32, I was given 15 days to live." Here, Sanjay Phogat, Vaccines, Europe tells us how after a life-changing moment he's dedicated to changing the lives of others, including working on Covid-19 solutions.
Changing the world //
At the age of 32, I was given 15 days to live. Pumped full of treatments created before I was even born, I made a deal - that if I were to survive, I would dedicate myself to creating truly innovative medicines, available to people based on need. I'm now 50, and as well as being proud of the things I've achieved, I still have much to do.
I initially got hooked on microbiology as an undergrad in India, reading about the history of science. I remember thinking how incredible Antonie Van Leeuwenhoek's invention of a microscope that allowed him to view microbes was. I'd always assumed that what I could see with my naked eye was everything, but Van Leeuwenhoek's discovery showed me that an observation, plus the right imagination, could lead to discoveries that can change the world. I've never looked back.
Delivering world-class science //
}
As well as taking inspiration from history, I've learnt a lot from modern vanguards.
Working for a not-for-profit earlier in my career, I was part of a team that changed the way we discover antibodies for HIV, as well as for many other diseases. As a major funder of this research, Bill Gates came down to the lab to talk to me about what we had found. He was so well-read, even posing questions about the project that we hadn't fully considered. And when he asked me specifically how our discovery would be translated into medicine, though I knew a little about this next step, I couldn't speak with authority. And in that moment, I learnt that I needed to build my capabilities, to understand the implications of discoveries end-to-end.
This realisation led me to move to a major Pharma, and closer to the world-renowned scientist who discovered that HIV causes AIDs, Rob Gallo. Having read about Gallo back at university, the idea that I would be working with him was a dream come true.
I'll always remember being invited to his office after I had published a significant paper. When he complimented me on my work and told me I had achieved a lot, I quickly said how little I had done in comparison to him—that I was really a nobody. As well as firmly telling me how wrong I was, when I opened the signed copy of his book which he gave me, he had written on the inside: 
Never say nobody
The sentiment meant a lot to me, and what I still carry from it is that every team member is important and all of this talk of products and projects is nothing without the most critical "p" of all—people. As a leader, I am no better than anyone else. My job is to take hurdles off other people's backs and clear the path to allow our scientists to deliver world-class solutions.
Innovation through collaboration //
Tackling coronaviruses is a marathon not a sprint. There have been three major outbreaks from the family of viruses over the last twenty years and we need a whole arsenal of innovative solutions to ensure—not only that we get COVID-19 under control—but that we are prepared for whatever the future may bring.
As well as supporting our partnership with VIR, I've been involved in numerous external collaborations. Focussing on what we can achieve together has led to exciting developments in monoclonal antibodies, small molecules and a potential vaccine.
My experience has shown me that when we stop asking what we have to lose or gain from a project but find people with the right expertise who can open-mindedly work together, that's when innovation happens. Creativity is the path to a better future and looking at the many projects I'm involved in right now, we have it in abundance. 
Finding your toolkit //
}
It was tough on the family when I was diagnosed with stage four esophageal cancer, all those years ago. But my girls, then only two and six, inspired me to hold on. I remember getting a fever one evening during my third round of chemo and asking my wife to fetch me the Tylenol. We then watched as my youngest, after telling us not to worry, tried thirteen times to find the right medication. And as I looked at her determined little face, I thought, she is doing everything she can to save me but what am I doing to save myself? I knew that I had to change my mindset—that despite the statistics, cancer did not mean I had to die. From the very next day, I forced myself to eat even when I felt sick from the chemo and focussed on getting better to the exclusion of everything else. Good news quickly followed.
I'm pleased to say that the treatments available have moved on a great deal since then, from improving patient prognosis to lessening some of the side effects I experienced. And while I am not a cancer expert, I strongly believe that here at GSK, we have the right, holistic approach, building on a toolkit of solutions from prevention to cure, which have already delivered so much, but will have even more impact in the future. 
There's nothing more important than showing honesty, humanity and humility in life. I tell my daughters that if you make these your foundations, you will be able to achieve whatever you want. Because, if you are honest, no one will challenge you as to whether what you have done is right or wrong. And if you can't treat people with humanity and humility you will have no network or ability to collaborate—and that is how you make an impact.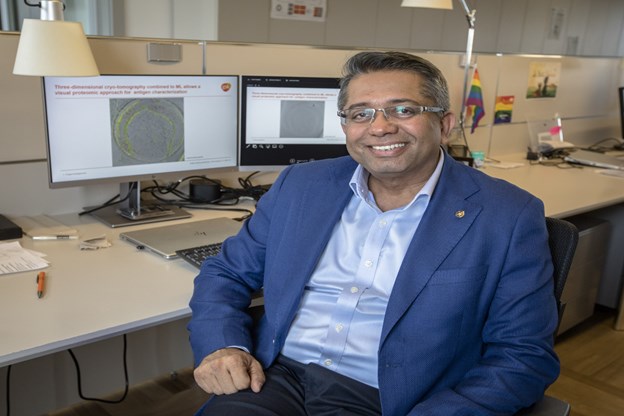 Pride in progress //
I am extremely optimistic about the future of science, especially if you look at innovation and what science can do for people.
Developments in AI and our understanding of the human genome are particularly exciting and the science of immunology has come on leaps and bounds. I can now imagine a situation where there'll be personalised vaccines—where I'll walk into a street kiosk, confirm my identity and an automated system will create a vaccine that is mixed up just for me.
We also need to keep thinking about global public health, which is such a huge issue. I'm confident that advances in technology will allow us to make the deployment and delivery of medicines and vaccines faster, cheaper and more effective—encouraging healthcare for all of humanity and a more equitable world. If nobody had to worry about preventable or treatable diseases, just imagine what we could achieve.
Meet more of our Outstanding People
Meet Amanda
Amanda Peppercorn, Medicine Development Leader, discusses how GSK's culture of smart risk-taking and patient focus enabled a collaboration with Vir in record time. 
Meet Nicky
Nicky Best, Senior Statistics Director, shares how her team used data and modelling techniques to predict the impact of Covid-19 on our clinical trial recruitment.
Watch time: 1 mins