Outstanding People: Meet Stefan
Read time: 3 mins
30 November 2021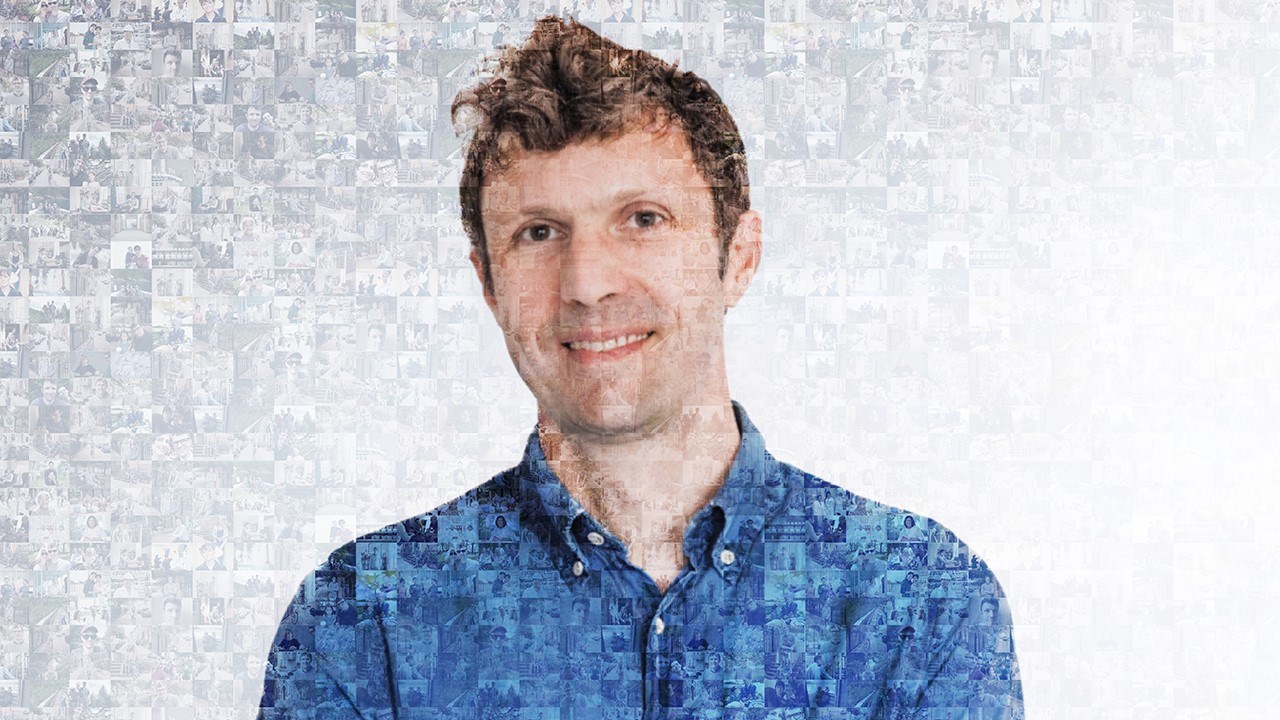 "Every day I get to learn something amazing and new." Stefan Zajic, Senior Director, Clinical Pharmacology, Oncology, reveals how a curious kid who asked crazy questions ended up as an award-winning scientist working on cutting-edge cancer therapies.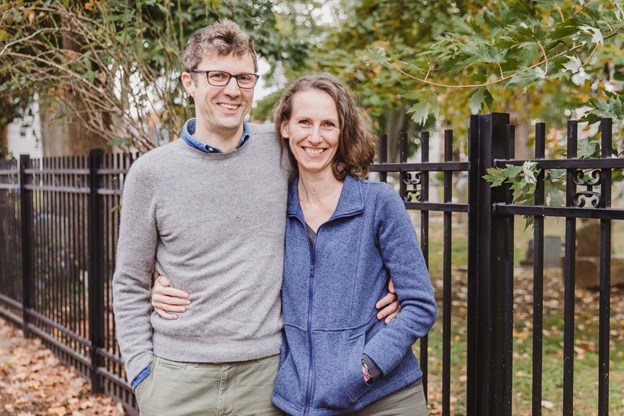 Kids ask the darndest questions, don't they? My dad was intellectually curious, and he helped me develop my love of math, pulling out his old college textbooks and helping me learn the basics of algebra. My grandfather was a chemical engineering professor, and he encouraged me to pursue science as a career. He used to tell stories about how his own father would pose him dinnertime math problems too.  
It's cool that, four generations later, I give the same kind of challenges to my kids. But mine aren't always math problems; I think open-ended challenges are more interesting. I like to encourage my kids to research things when they have an interesting question. 
I think most minds are born to ask questions, given the opportunity. In school, my fifth-grade teacher, Ron Pudduck, encouraged students who were strong in math to learn from the sixth-grade book. He'd challenge us to solve real-world problems, like, "How fast would a penny be falling when it hit the ground if dropped from the Empire State Building?" That combination of higher-level math and real-world problems piqued my interest. 
I studied chemical engineering, then I spent 10 years at Merck developing drugs. I think my grandfather was a little disappointed that I chose to go into industry rather than become a lifelong academic like him, but I always felt an industry setting like pharmaceuticals would allow me to have a bigger impact on human health. 
Solving problems
Exploring different ideas and sub-fields has helped me find the 'sweet spot' in which I can best put my skills to use. I came to GSK in 2019 when a former colleague, Sandra Visser, was building her clinical pharmacology group in oncology.  In my current role, I help design clinical studies conducted at research hospitals for cancer drugs. Then I analyse the trial data, and we try to figure out things like dosage, efficacy, safety, and how to deal with different patient populations.  
 It's one part math or coding, one part idea generation through team discussions, and one part writing for scientific publication and corresponding with health agencies. I don't think I'd be happy doing just one thing, so I enjoy the mix. 
A big challenge in drug development is that people respond differently to different drugs based on their genes. In some ways that's what everyone in healthcare is trying to do - get the right medicine for the right patient at the right time. Genetics offers one potential way to do that, which is why I went on a kind of sabbatical for three years, studying genetics and personalised medicine at the non-profit Coriell Institute. It was an interesting overlap between behaviour, genetics and medicine; that was the appeal, but I also wanted to broaden my scientific understanding. 
Following the science 
}
The more complicated a problem is, the more I want to solve it. That's why I'm drawn to Oncology – it's incredibly challenging. Cancer is an age-old problem for which we still have a long way to go. But I'm excited to help us take the next steps. My hope is that, as a team, we can contribute to the approval of a drug that might save countless lives. That's how I frame my work. 
I'm always looking for ideas I can bring into my work from other disciplines. At MIT, I co-hosted a Monday morning radio show called "Breakfast of Champions." I met many of my best friends for life there. They were at MIT studying all sorts of things – math, chemistry, design – and I loved the diversity of ideas.   
I've had a bit of a meandering career, but it's set me up to tackle the problems associated with cell therapy that we're working on at GSK. My experience at Coriell turned out to be fortuitous, because it was more focused on statistics, which had not been a huge area of expertise for me. Having had that experience, I felt like I was able to come to GSK and apply some of those statistical approaches to pharmacology. My PhD involved studying protein engineering for cancer research and treatment, so working in oncology is like rekindling a first scientific love.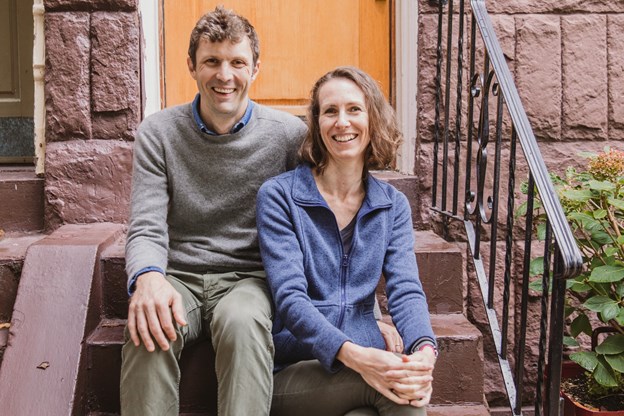 Forging links
Relationship building is so important because it can lead to better outcomes as we build communities – at work and beyond – that can truly change people's lives. At GSK, we're doing team science, often with dozens of people. I joined only six months before the pandemic sent us all home, but my favourite memory so far was a team-building event at The Navy Yard in Philadelphia. We worked together, shared lunch and went for a walk. Simple pleasures, but so valuable. 
As well as spending time with my family, I have run a chess club at an elementary school, organize a group bicycle ride, serve on my neighbourhood association board, and I'm part of a food network where we farm-share fish caught from the Jersey shore. 
It's important to have the freedom to balance my work and my life, and nurture the relationships that mean the most to me. It's a challenge being a parent right now, with so many things trending in frightening directions in our world. I hope to raise my kids with the strength to persist through those challenges, and the intelligence to try to help. 
Ambitious ideas
}
There are a lot of challenges with this kind of work; it's a big undertaking. But GSK has got some pretty amazing people, so we have the right talents and partners to tackle it head on. 
The two programs that I'm working most on are very ambitious, cutting-edge approaches to cancer. Through evolution, the human body developed a couple of defences to infection: wound healing, and our immune system. In cancer, those protective elements of our genetic code turn against us so it's essentially wound healing gone awry. At GSK, we're fighting cancer using that other key defence, the immune system. I love that. 
We're also investigating T-cell therapies, in which we remove immune cells, genetically engineer them and then reinfuse them into the body to attack the cancer. These are game-changers, using breakthrough technology. They're the most personalised that a medicine can be, because you use a patient's own unique immune cells.  
If these are successful, they will by definition be transformational medicines for so many people who bear the burden of cancer. That's a huge opportunity, and it's why winning a Transformational Medicine Award was so fantastic. 
Finding answers
My curiosity makes R&D a good fit, because every day I get to learn something amazing and new. I think if I wasn't working in pharmaceuticals I'd be solving some other kind of problem, but I love the idea of impact health at scale. 
At GSK ideas can arise, bubble up, and inform important decisions. I feel at home with that scientific culture and the spirit of intellectual freedom and investigation. GSK oncology is where I want to be – there are so many exciting opportunities for me to make a real difference in patients' lives. And that's powerful!