Outstanding People: Meet Umesh
Read time: 3 mins
12 August 2021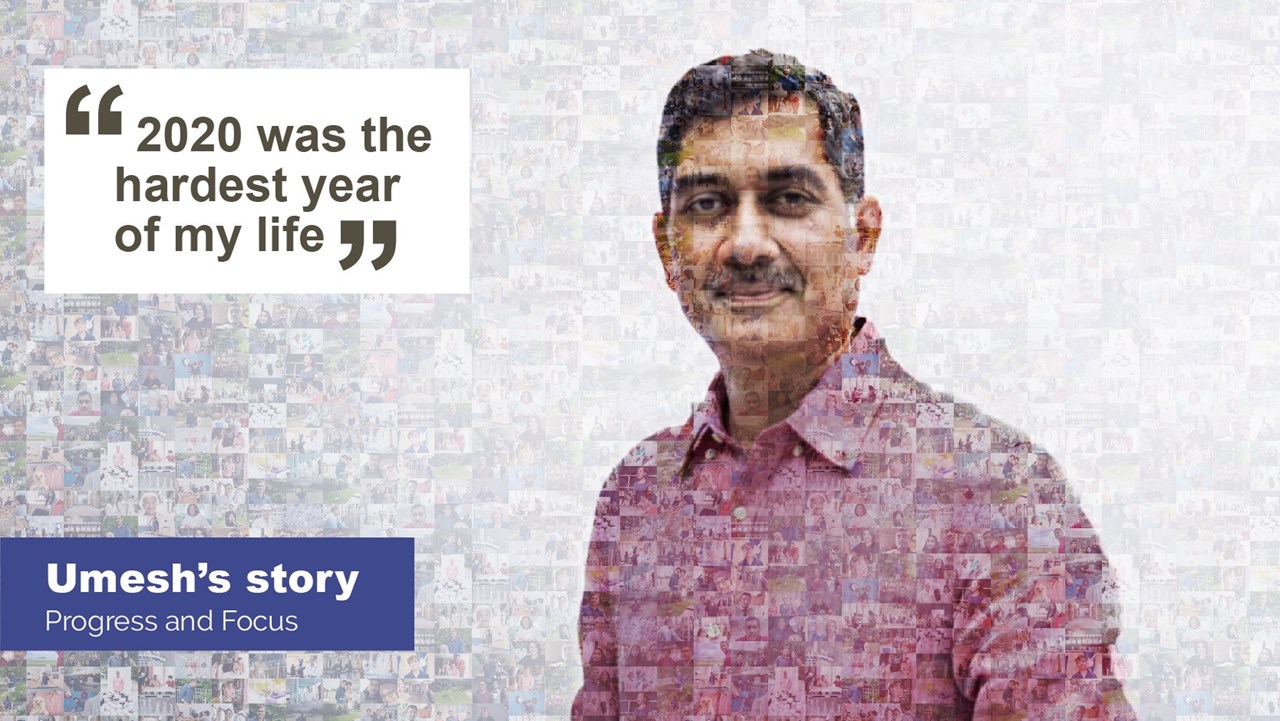 "Despite all the challenges of the last 18 months, I've actually been more productive than ever, focussing on delivering treatments for HIV patients that I can help." Umesh Hanumegowda, Senior Director Discovery Toxicology, ViiV Healthcare, reflects on family, the future, and lifelong journeys.
The hardest year of my life and silver linings //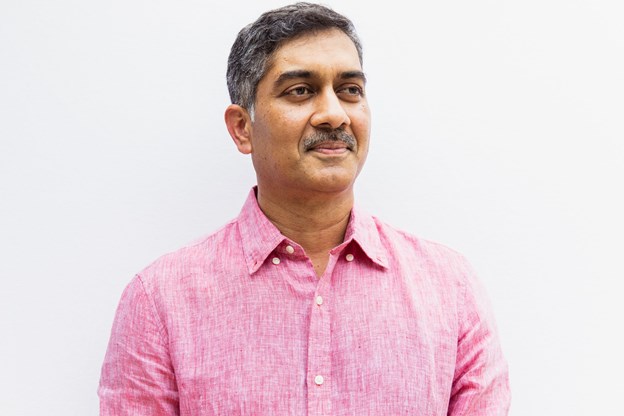 Like many others, I'm sad to say that 2020 was the hardest year of my life. To share something very personal, at the peak of the first wave of COVID, during June last year, I lost my mother. She was an amazing woman. As a teacher based in Bangalore, she was very much into education, even getting her second master's degree in the year she retired.
My mother was a huge inspiration to me throughout my education. She was my role model and my idol, passing on everything she possibly could, until she couldn't. With the international travel ban, the fact that I was not able to be by her side in India during her last days is very difficult for me. It is some comfort to know that my sister was there at the end and is now able to support my father. Modern technology is also a big help — I can Zoom with my father almost every day and let him know how much I am thinking about him at least.
One positive thing I've learnt during the pandemic is how adaptable people can be. I never imagined that as a toxicologist working in infectious disease, I could effectively work from home. But we came up with a system, and — despite all the challenges of the last 18 months — I've actually been more productive than ever, focussing on delivering treatments for HIV patients that I can help. And that for me, has been a silver lining.
Phenomenal timescales: I've helped advance four drug candidates from discovery to development in just four years //
}
As a toxicologist, my primary goal is to ensure that every drug candidate is well tolerated. I'm almost like a security guard – you can't get past me unless I'm sure you're not going to create trouble.
I've been supporting drug discovery programmes for a long time now, but my focus has moved more and more into HIV, an area where there is still so much to do.
Since joining ViiV, I'm really proud to say that I've helped advance four drug candidates from discovery to development in just four years. This phenomenal timescale has been possible because of both the structure and the mentality at ViiV Discovery. We're lean, we're nimble and we're flexible. We bring the best quality compounds forward as soon as possible. Each person is accountable for their actions and decisions, which means we can act quickly, decisively and innovatively. We exchange information as soon as it becomes available and plan ahead for success.
The future of HIV medicines //
It was June 1981 when the first instance of HIV was recorded, though we didn't know what we were dealing with forty years ago. Fast forward to the early '90s and survivors were typically taking a cocktail of three drugs every eight hours. It's down to one pill a day for a lot of people controlling the infection now. But we are still working on how we can lessen this further.
That's the space I am so proud to be working in — delivering all these new medicines that will change the landscape. Just like previous breakthroughs, they will be ground-breaking in terms of the science but also to people living with HIV and their drug regimens.
The big aim is that the next generation of drugs should be more potent, better tolerated and taken less frequently, helping to reduce the constant reminders people living with HIV have to endure, lessening the stigma sufferers might feel relating to HIV. There is still a lot of educating still to be done, but if we can make drug regimens less burdensome and even more effective at controlling the virus, the benefit to patients' quality of life could be huge.
Finding the right approach for all people living with HIV //
In the work I do, diversity is also about thought process, skillset, mindset, experience and talent. There is diversity to be celebrated in all these areas and a good team is only truly created when all these different elements are represented.
Our partnership with GSK is critical to our ability to innovate. We work together to advance drugs faster so that we can reach patients as quickly and effectively as possible, with the people, the machinery and the skillset that GSK brings to develop and deliver the drugs imperative to our unique position in this space. The HIV virus is not a simple one — it tries to hide and even escape detection entirely. And, the rate at which we are innovating excites me about the future in tackling this epidemic.
My journey to the right place //
}
What I'm doing now is far from where I started. I was born and brought up in Bangalore, India, where I had a fantastic childhood. There's a real emphasis on science and maths in India but the most important thing that was instilled in me by my mother was to follow a path with good career prospects.
There was a big need for veterinarians and off to vet school I went. Opening up my own practice turned out to be harder than we thought. So, much like my mother, back to grad school I went, where my future really began. I opted for a master's in pharmacology, where I started to realise just how much I enjoyed research. I ended up going to the University of Missouri and earning a PhD in toxicology, with post-doctoral research, and a lifelong fascination with science.
It was 1998 when I came to the United States. But it was my next move, from Missouri to Michigan that was the biggest shock. Growing up in India, I'd never even seen snow, and I was suddenly in this place where it snowed six months out of every year! I'm now based in Connecticut with my family, and while I do of course miss my friends and family, we have a very good life in the US.
For all the journeys my career has taken, and even if I do still complain a bit each winter, I know that I'm in the right place.