STEM – inspiring tomorrow's science and engineering superstars
Read time: 2 mins
15 March 2019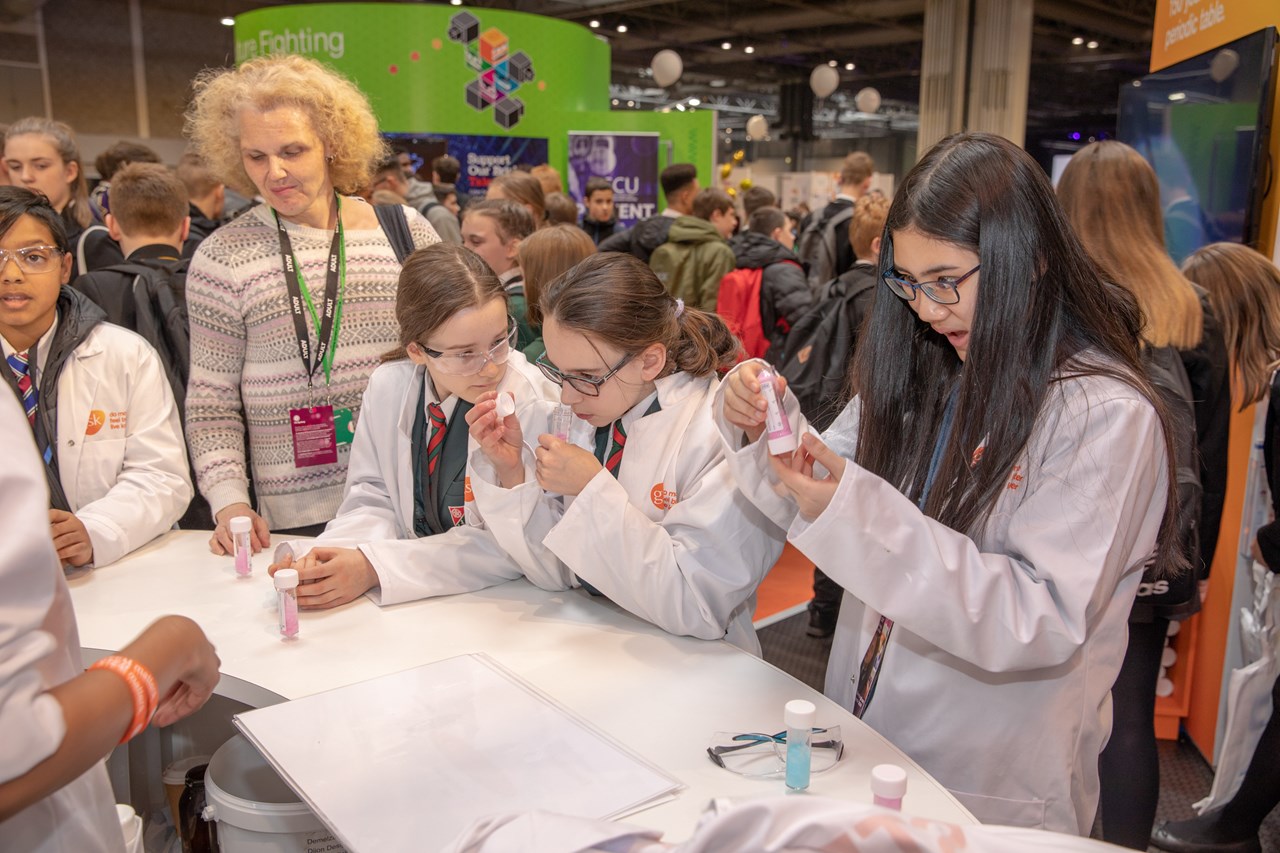 GSK's UK Young Scientist and Engineers of the Year: Maeve Stillman from St Mary's College in Derry, and Grace Lord, Brendan Miralles and Aelia Sellar from Loughborough Schools Foundation, took home the top prizes at this year's Big Bang Competition.
The Big Bang Fair is the UK's biggest celebration of science, technology, engineering and maths (STEM) and gives young people nationwide the opportunity to compete for the title of GSK UK Young Scientist of the Year or GSK UK Young Engineer of the Year, as well as lots of other exciting awards.
This year, Maeve and Grace, Brendan and Aelia took home these prestigious awards for their projects. Maeve focused her project on how activated charcoal supplements affect the absorption of everyday/common medicines used in the treatment of hypertension. Grace, Brendan and Aelia used machine learning to analyse music performance and provide feedback to help you improve – their invention, Music Splash, is like a music teacher in an app!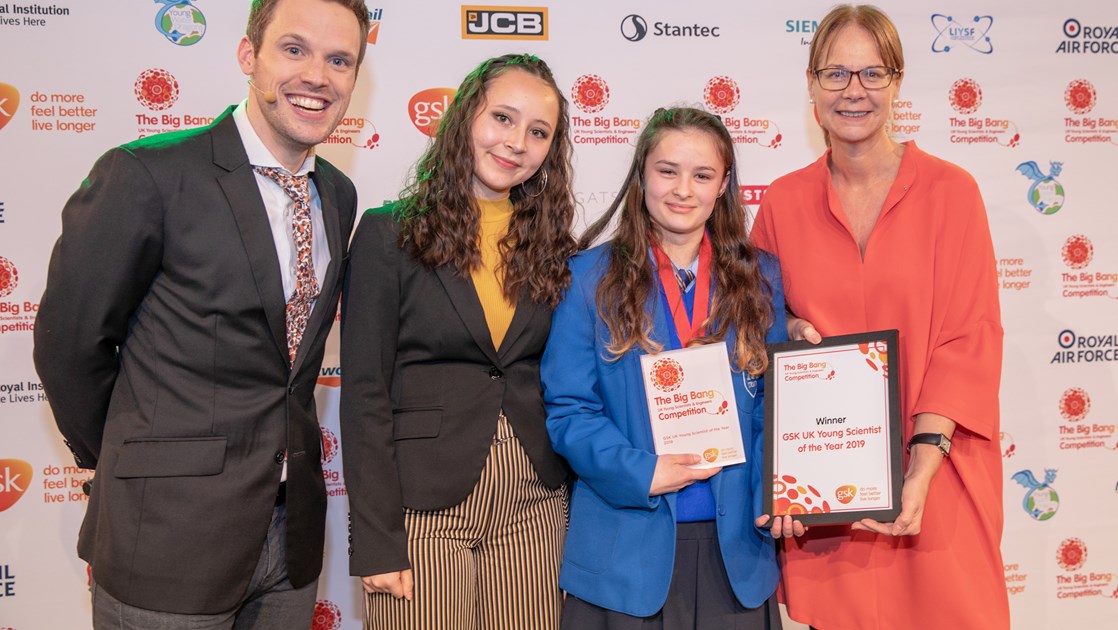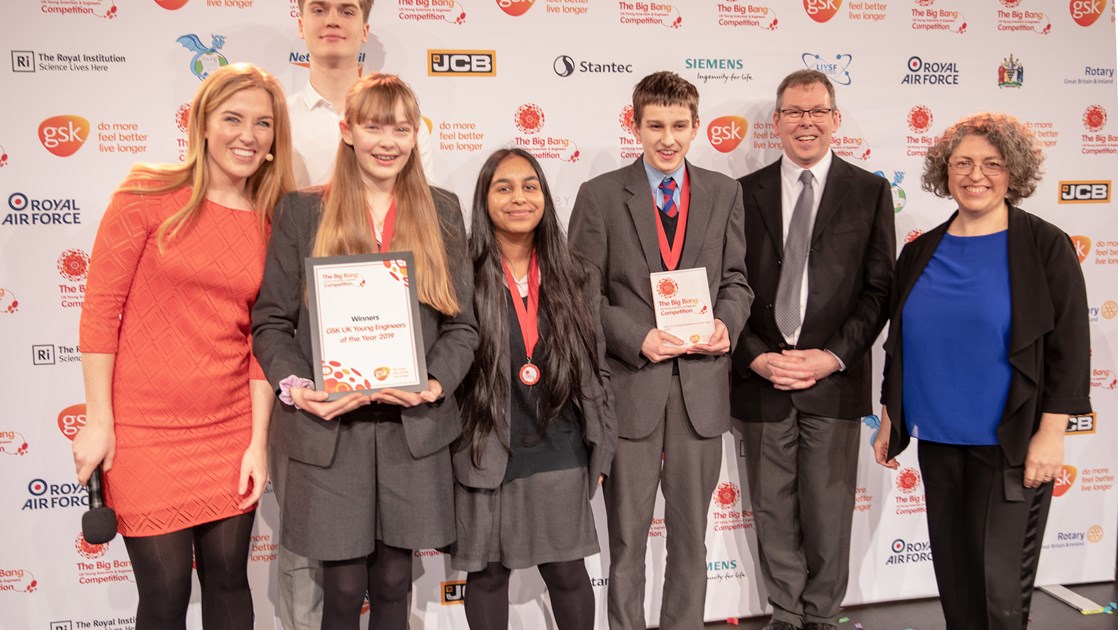 Since 2017 we have seen STEM innovation ranging from, predicting when someone may have an epileptic fit; designing an affordable, flat-pack 3D printer; to, separating mirror-image molecules. And it doesn't end with the Big Bang Competition. Our winners have gone on to compete at the International Science and Engineering Fair, participate in the companion Broadcom MASTERS programme and represent the UK in CASTIC – an international science competition in China.
Our scientists of the future are in school classrooms today
Science, technology, engineering and mathematics underpins our entire world. Everything depends on it - all the way from how our economy functions, right through to healthcare. 
We believe it is the scientists and engineers of tomorrow who will solve the biggest healthcare challenges facing the world – that's why we are so focused on inspiring more young people to study STEM subjects.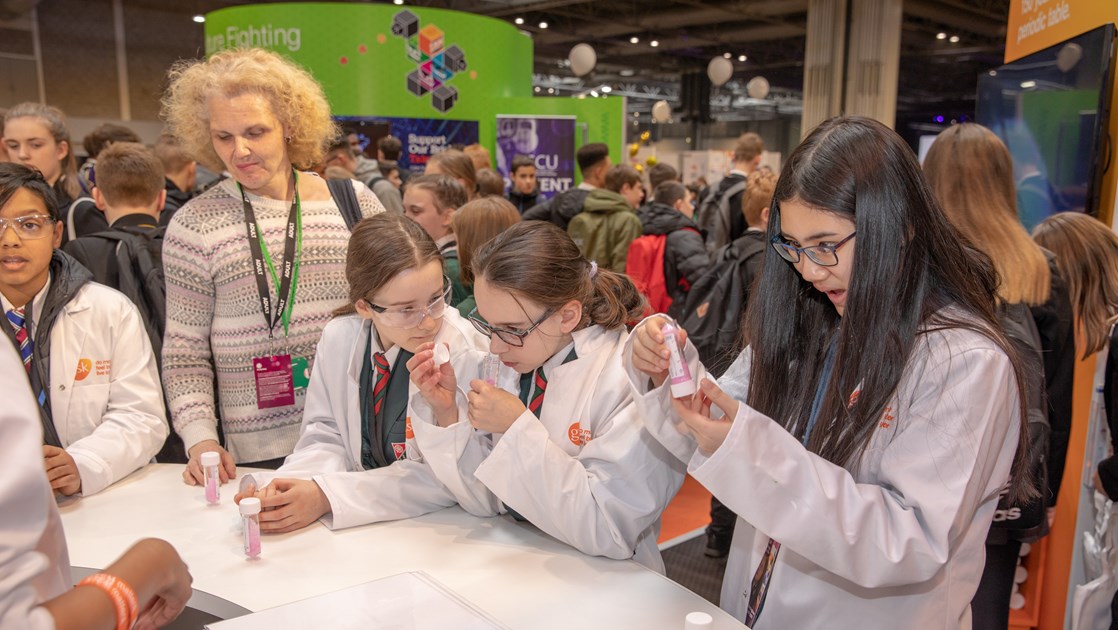 We are proud to sponsor the GSK UK Young Scientist and Engineer of the Year awards – the winners of which are announced at the Big Bang Fair. Competitions like this are a thrilling forum for young scientists and engineers all over the country to share their revolutionary ideas on how to solve real-world problems. For example, Emily Xu, last year's winner, based her project on separating mirror image molecules (or enantiomers as they are properly known). Separating these molecules has real-world implications for science because one mirror-image of the molecule can react differently to the other molecule, making some medicines potentially inefficient or dangerous.
The competition also provides an exciting opportunity for young people to find out more about where STEM could take them in the future – could they be a digital data analyst in the making? A technical engineer within our supply chain? Or perhaps their future lies in medicinal chemistry where they'll research potential cures and vaccines for some of the world's deadliest diseases? A career in STEM presents a great many opportunities.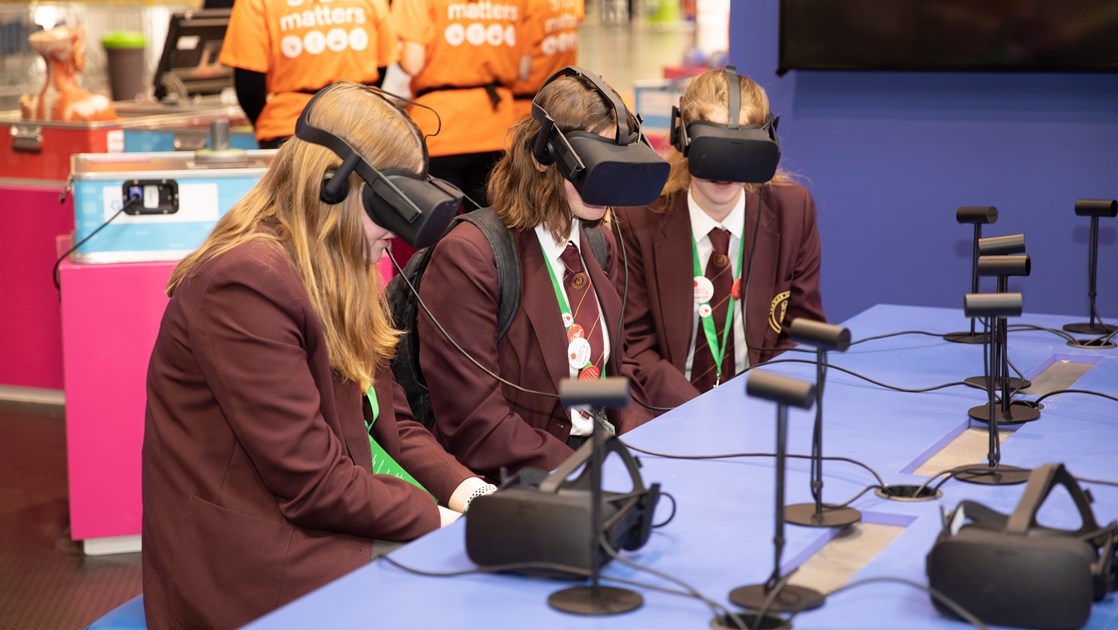 Fuelling tomorrow's innovators
As part of their prize for being crowned GSK UK Young Scientist of the Year and GSK UK Young Engineer of the Year, Maeve Stillman and Grace Lord, Brendan Miralles and Aelia Sellar also won: £2,000 prize money to help fuel their STEM ambitions; they will have the opportunity to do work experience at GSK; and, the exciting 'Deadly Diseases' stage show from the Big Bang Fair will visit their school to help their classmates learn more about germs, microorganisms, and the spread of bacteria.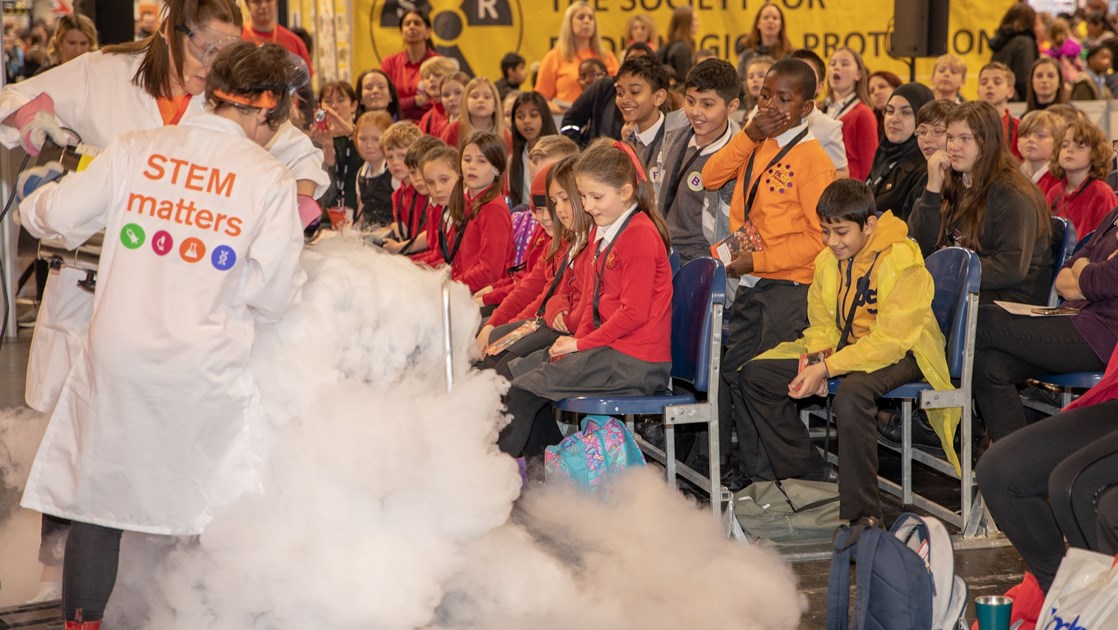 We caught up with Maeve, Grace, Brendan and Aelia shortly after they were announced this year's winners.
Mauve said, "It feels so surreal to have won - it probably won't sink in until tomorrow! This is my third year at The Big Bang Fair and every year it's so exciting, I would definitely recommend other young people getting involved. I'm going to use the prize money and experiences that I've won to help further my future in STEM."
The 'Music Splash' team added, "Winning this award feels amazing. We know there are hundreds of students that apply for this and so to win is just a dream come true. We never thought that'd be the case so it's brilliant and we're excited to see what's to come. Our goal for the future is to get our app on the app store so watch this space!"
Nikki Yates, Senior Vice President, GSK Europe, and one of the competition judges said, "Seeing the incredible quality of creative thinking and STEM understanding that inspired this year's winning entries reiterates just how vital awards like this are. They give our future STEM innovators and leaders unique opportunities to develop and showcase their talents and to inspire thousands of other young people in the process. I'm excited to see what our winners will go on to achieve."
Without scientists, who will cure diseases? 
The Big Bang Fair provides us with the amazing opportunity to meet and inspire the next generation of scientists and engineers, and every year we are in awe of the passion and creativity of the students we meet.

If there are no scientists, who will cure diseases?
We are working with governments, schools, scientific institutions and our own partners, to inspire young people with exciting opportunities that studying STEM subjects (science, technology, engineering and mathematics) can bring.
Watch time: 1 mins