TB: uniting scientists to tackle one of the world's biggest killers
Read time: 3 mins
27 February 2020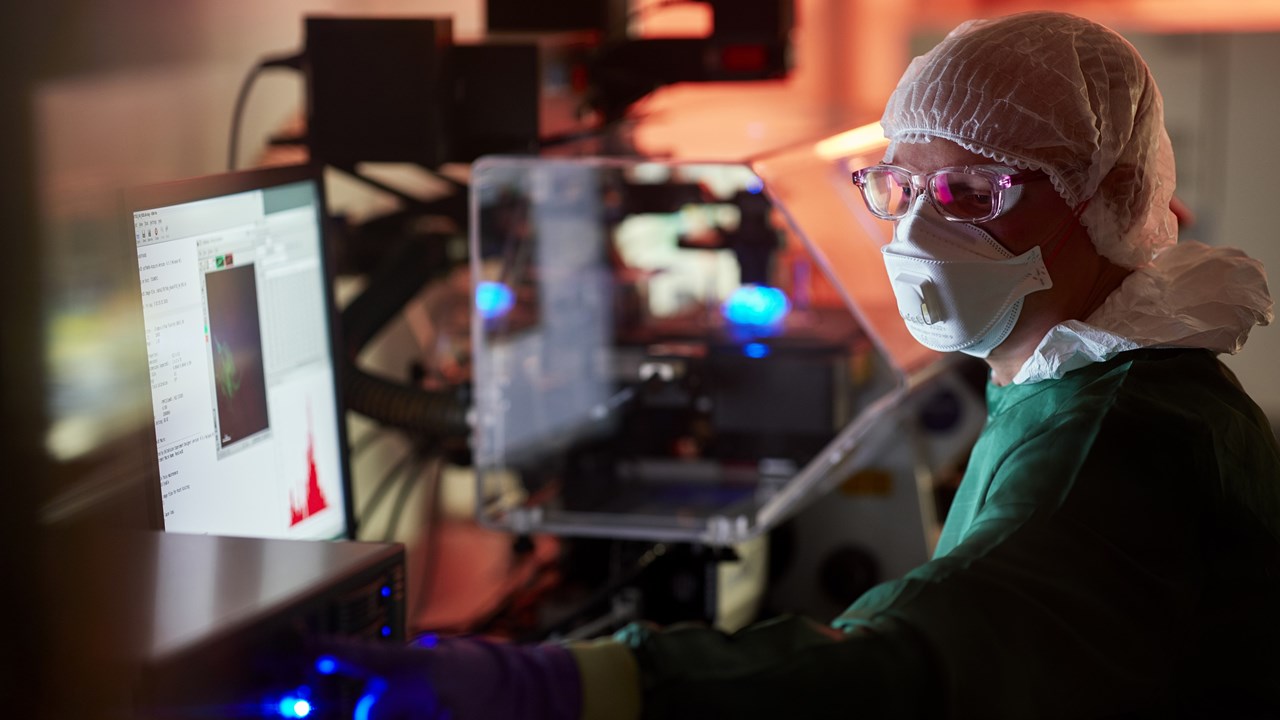 Tuberculosis – better known as TB – is known for its fever and persistent cough that can sometimes lead to coughing up blood. TB kills more people annually than any other infectious disease. In 2018, it was responsible for 1.5million deaths worldwide.
At GSK we are taking significant steps towards advancing TB science to fight one of the world's deadliest infectious disease.
The TB challenge
One of the main challenges in addressing TB is the lengthy and complicated course of antibiotics that is the current treatment regimen for the bacterial infection. Typically, patients might take up to four different medicines, for six to nine months and long treatment courses can last up to two years.
Some patients do not finish their treatment which creates opportunities for deadlier, drug-resistant strains to develop. Combined with the lack of new treatment options in recent years, this has contributed to a surge of new cases of TB.
lives are claimed by TB every day, according to the World Health Organization (WHO)
Against this backdrop, one of the United Nations' sustainable development goals states that by 2030, we must end the epidemic of tuberculosis. If the global community is to achieve the United Nations' goal, then it needs to improve diagnosis of the disease and find more effective treatments and vaccines.
The search for a new vaccine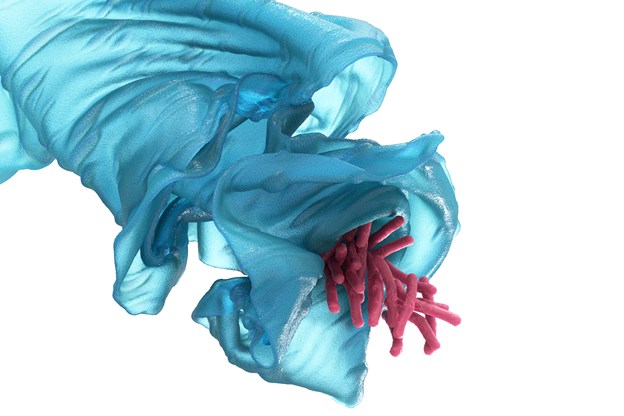 Currently, there is only one TB vaccine available – the Bacillus Calmette–Guérin vaccine, better known as the BCG. Given to babies, the vaccine prevents severe disease in children but its effectiveness against pulmonary TB in adults varies. The BCG vaccine plays an essential role to protect babies in TB endemic countries, but it is not enough to control the disease at a global scale.
We have been working with IAVI (formely Aeras) to develop a TB candidate vaccine, with the support of the Bill & Melinda Gates Foundation, the UK's Department for International Development and others.
Our candidate vaccine has been tested in a phase IIb clinical trial in TB-endemic regions of Africa. Final results published in the New England Journal of Medicine, showed the candidate vaccine could help prevent adults with latent TB infection from becoming sick with pulmonary TB over at least three years. We have recently licensed our TB candidate vaccine to the Bill & Melinda Gates Medical Research Institute for its continued development and potential use in low-income countries with high TB burdens.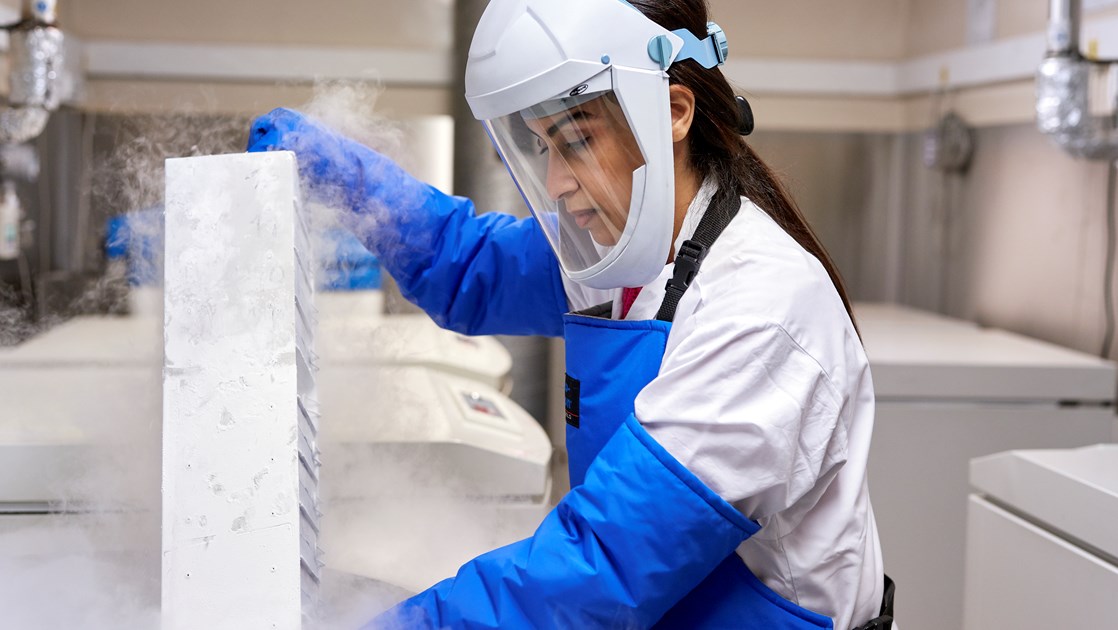 For the first time in almost a century, we have taken a major step towards finding a potential new vaccine against TB.
Joining forces to fight TB
Developing a vaccine is not the only field in which GSK is teaming up with others to fight TB.
At our Global Health R&D site in Tres Cantos, Spain, around 120 GSK and visiting scientists collaborate on research dedicated to developing treatments for diseases that disproportionately affect people in developing countries.
We have a world-leading pipeline of TB candidate medicines to try and eliminate this deadly infectious disease. In combination with other medicines, we hope to transform the TB landscape to create a treatment course that is effective in all patients, even those that are infected with resistant tuberculosis bacteria.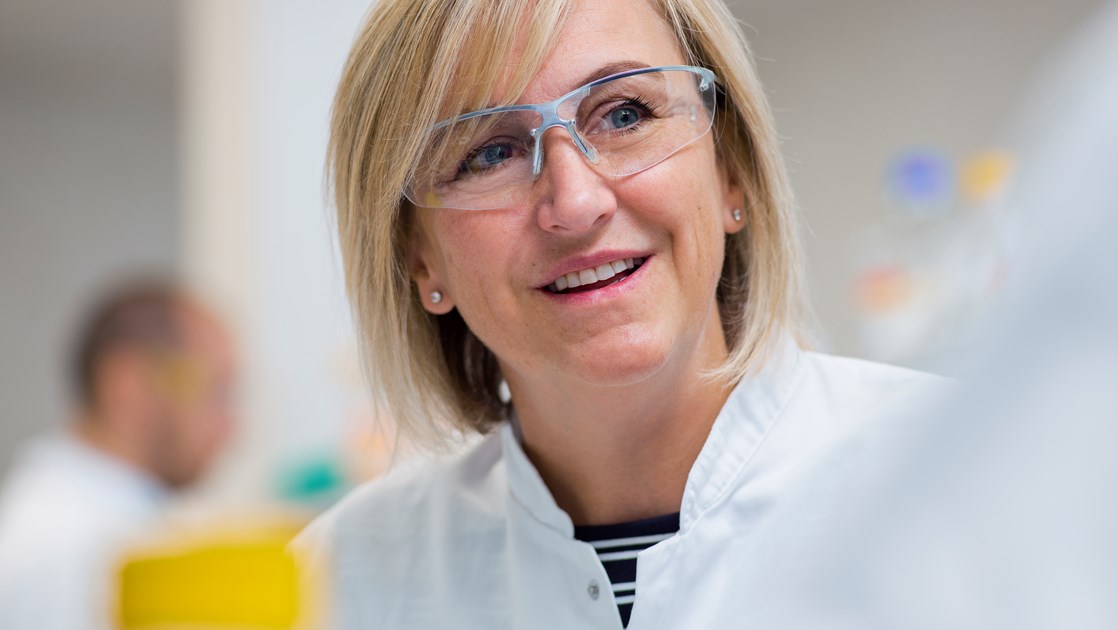 In 2010, we opened up our Tres Cantos campus enabling our scientists to work more collaboratively with scientists from universities, not-for-profit partnerships and other research institutes. The Tres Cantos Open Lab Foundation provides fellowships to individual researchers to develop their projects at our Tres Cantos labs.
We joined the first EU funded project for TB in 2011, and now after participating in more than 10 EU funded consortiums, we continue to be an active member of several EU funded collaborations. These are focused on developing new tools and models much needed in developing new TB treatments, validating new biomarkers, and repurposing drugs in clinical trials.
In 2012, our scientists screened our entire library of more than two million compounds – the building blocks of future medicines – for any showing signs of activity against TB. The 200 compounds subsequently identified were made freely available online, for external scientists to carry out their own research. To date, we have shared copies of these compounds with 30 research groups around the world, who are also working to tackle TB.
We are part of the TB Drug Accelerator Program – a partnership with several other pharmaceutical and public sector research institutions and the Bill & Melinda Gates Foundation (BMGF), aiming to speed up the discovery of new medicines by collaborating on early stage research.
We also became the industrial leader of the Innovative Medicines Initiative's Antimicrobial Resistance (AMR) Accelerator program. Its aim is to progress the development of new medicines to treat or even prevent resistant bacterial infections in Europe and worldwide. Under one structure, the program addresses the scientific challenges of AMR by supporting the development of new approaches to prevent and treat AMR, of which TB is the main cause of death.
In February 2020, we joined a first-of-its-kind collaboration of philanthropic, non-profit and private sector organisations to accelerate the development of a treatment course for any form of TB, even multi-drug resistant forms of the infection. The "Project to Accelerate New TB Treatments (PAN-TB)" collaboration, involving several other pharmaceutical companies, BMGF and the Bill and Melinda Gates Medical Research Institute, aims to create a treatment course that is shorter in duration, simpler to use, and better tolerated than existing options. As a partner in the PAN-TB collaboration, we will contribute our scientific knowledge and innovative TB assets to determine the optimal treatment regimen with the potential to treat and cure TB patients regardless of the resistance profile of the bacteria causing their TB disease.