1.4 Million Reasons to Transform The Future of Women's Cancer
Read time: 4 mins
23 September 2021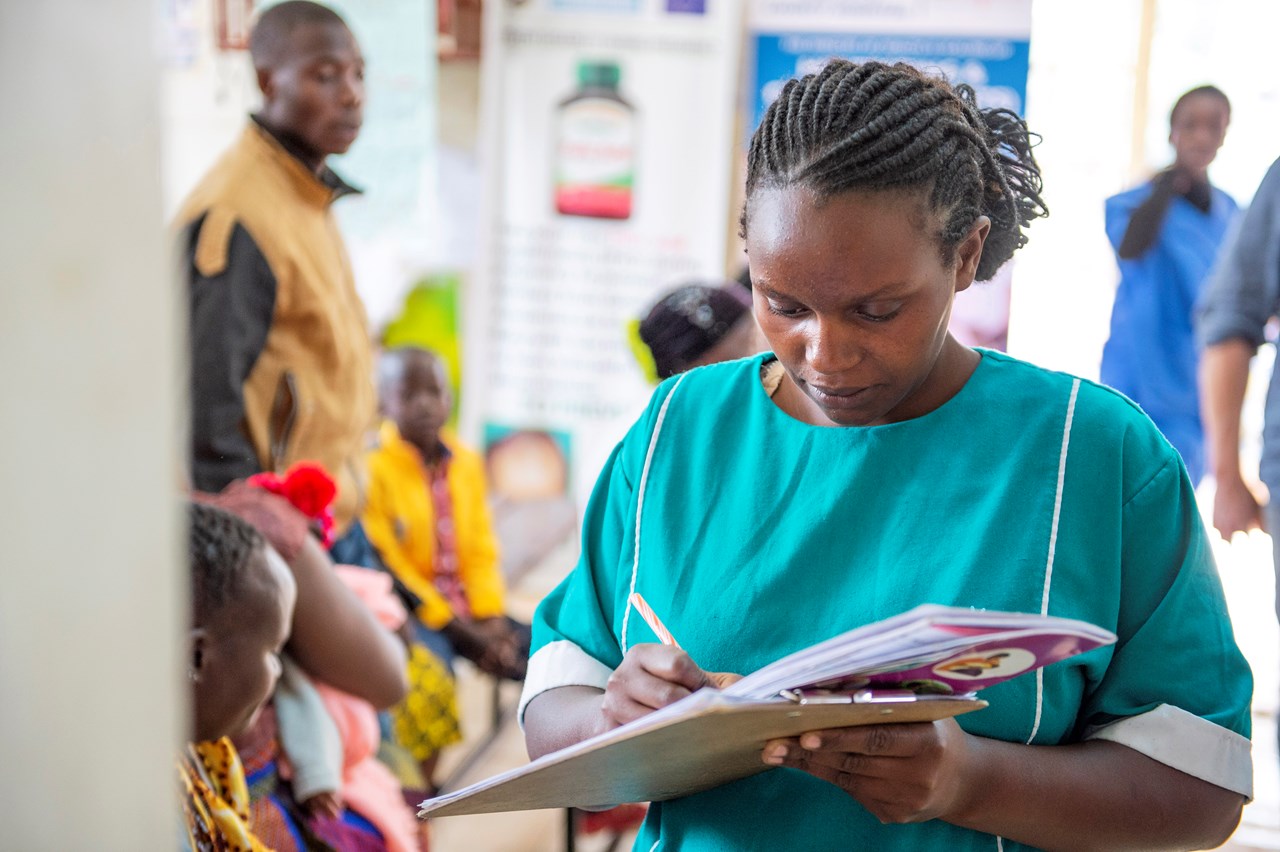 When you look at the numbers related to gynaecologic oncology, it's not hard to feel the scale of the mission staring back. Nearly 1.4 million people were diagnosed with a gynaecologic cancer last year and many more currently live with one of these conditions.[1] Cervical cancer and ovarian cancer are the fourth and eighth most commonly occurring cancers in women with nearly 600,000 and 300,000 new cases diagnosed worldwide in 2018, respectively.[2] Diagnosis of gynaecologic cancers typically occurs in the later stages of disease progression, when treatment may slow the cancer, but not entirely stop it.
If you think these figures sound alarming, imagine being one of the millions of people diagnosed with a gynaecologic cancer who have to ask – so what's next? At GSK, that's the question our scientists are working on answering. Gynaecologic cancers are an important part of the work we are doing in oncology and we are committed to maximising patient survival through the development of transformational cancer medicines for these conditions.
We asked our VP and Global Medical Oncology Franchise Head, Tania Small, MD, about our approach to R&D and pursuit of innovative treatments for these conditions.
Tania Small, MD, VP and Global Medical Oncology Franchise Head, GSK
}
"We are committed to supporting continued innovation in gynaecologic cancers, keeping the patient's voice at the heart of our mission, and building a pipeline of novel programmes to meet their needs." 
Q. What types of gynaecologic cancers are there?
A. A gynaecologic cancer is any cancer that starts in the female reproductive organs.[3] There are five cancers that fall into this category: ovarian, endometrial, cervical, vaginal, and vulvar. Cancer is a result of the process of abnormal cells growing out of control.
Q. What makes these forms of cancer different from other cancers?
A. While every cancer has its own set of specific characteristics, there are a few things that set gynaecologic cancers apart from the rest. In addition to the fact the symptoms often don't appear until later stages of the disease, sometimes they may be easy to overlook or dismiss.
There is also a need for new, more effective treatment options, as most ovarian and recurrent endometrial cancers have limited treatment options and, as a result, continue to have poor outcomes. This is one reason why we collaborate with other cancer stakeholders  to support continued innovation in gynaecologic cancers and to build awareness.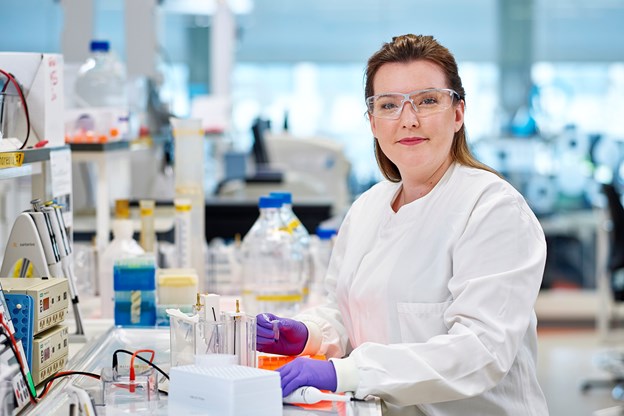 Q. What does the future of gynaecologic oncology look like?
A. The good news is the research community is closing in on a more holistic approach for gynaecologic oncology, which we hope will yield the possibility of better outcomes and ultimately, a cure. Twenty years ago, prospects for those diagnosed and living with gynaecologic cancers were dismal. Many faced therapies with potentially tortuous side effects that gravely impacted quality of life and yet had only minimal impact on their progression-free survival.
Since then, a lot has changed. Advancements in diagnostic platforms, better understanding of prognostic factors and ongoing development in fields like immuno-oncology and targeted therapies have paved the way toward innovative new treatment options. Additionally, the gynaecologic oncology advocacy community has grown and strengthened, challenging us to search for a cure and reminding us that a medicine is worthless if the treatment is more arduous than the disease. 
Q. How is GSK committed to advancing gynaecologic oncology research and care?
A. At GSK, we are making strides specific to women's cancers that are already allowing us to answer the 'what next' question more robustly than ever. We have a unique research and development approach, utilising synthetic lethality and immuno-oncology to target specific proteins and biomarkers in ovarian cancer and endometrial cancer, enabling us to develop more effective, targeted treatments. Our priority is to continue to evaluate our approved therapies and investigational treatments in cancers and settings in which new treatments are most needed, and to bring them to patients as quickly as possible.

As a physician turned healthcare industry leader, my philosophy is that the treatment team includes everyone around the patient, including their clinical care team, personal caregivers, the advocacy community and more.  We all have an important role in connecting women who need medicines – whether or not they know it – with the treatment that has the best potential to transform their future. That's why GSK is not just looking inwards to our lab benches, but also focusing on the patient world outside our windows to truly practice patient-centric science. Women with gynaecologic cancers need top-notch support, clear information and a high quality of life. These women don't just want survival, they want to LIVE!
Each year on September 20 we mark World Gynecologic Oncology Day – or World GO Day – when the entire gynaecologic oncology community raises awareness about gynaecologic cancers and the steps we can take to help women protect themselves against these diseases. At GSK, we are proud to support World GO Day because effective medicine powered by innovation can have a greater impact when partnered with community awareness and access, and we have a part to play in each.  We are committed to supporting continued innovation in gynaecologic cancers, keeping the patient's voice at the heart of our mission, and building a pipeline of novel programmes to meet their needs.
[1] Sung H, Ferlay J, Siegel R, et al. Global cancer statistics 2020: GLOBOCAN estimates of incidence and mortality worldwide for 36 cancers in 185 countries. CA Cancer J Clin. 2021.doi:10.3322/caac.21660
[2] World Cancer Research Fund International. (2018). Worldwide cancer data. Retrieved 16 September 2020, from https://www.wcrf.org/dietandcancer/cancer-trends/worldwide-cancer-data
[3] CDC;2019;Basic Information About Gynecologic Cancers. https://www.cdc.gov/cancer/gynecologic/basic_info/index.htm. Published 7 August 2019. Accessed 7 September 2021.