Research and development (Consumer Healthcare)
Exciting minds with our graduate programme

Discover new products that improve lives
Research and develop innovative consumer products to help people do more, feel better, live longer.
We're looking for Future Leaders in Research and development (Consumer Healthcare)
Are you an analytical graduate who wants a career with real purpose?
On our tailored development programme within R&D (Consumer Healthcare), you'll make consumers' lives easier through our targeted scientific efforts all over the globe. Working through four rotations (each around nine months long), you'll gain the knowledge and skills needed to have the opportunities to make significant contributions to the business.
You'll benefit from a rich variety of structured development opportunities, individual mentoring, exposure to senior leaders and insights into different aspects of our business. From day one, the programme's rotational structure will help you deliver the standards of excellence that we expect from our talented colleagues.
Develop your leadership potential and career
Over three years, our Future Leaders graduate programme will challenge and support you to grow professionally and personally. Through four stretching rotations, you'll take on exciting roles across areas like innovation, technical excellence, regulatory, category management or new product development (NPD), as well as a rotation outside of R&D. This unique programme will give you a broad understanding of our R&D function within the consumer healthcare business, as well as access to senior leaders and mentors, who'll help you on your way.
In a NPD rotation, you'd be exposed to our over-the-counter (OTC) and non-OTC operations with a focus on packaging and innovation. You could expect to work on exciting initiatives focused on introducing new products to benefit our consumers. You'd be likely to split your time between the lab and our commercial teams.
In a functional R&D role, which we'd choose to fit with your ambitions, you could expect to work in areas such as technical excellence, regulatory or R&D operations. You'd learn about our processes and workflows, how we make decisions within R&D, and how we maintain the high-performance standards that we set for ourselves. You might get to lead an end-to-end regulatory approval process or learn about the life-cycle of our products in the packaging department. Wherever you're based, you'll need strong analytical skills, the ability to work across functions and a good grasp of the science behind our innovations.
In addition to these roles, you could work in areas such as Quality and Supply chain or Commercial. This will help you understand how our business operates and how we get our top-quality products from our laboratories, to our manufacturing operations and delivered to our consumers.
Throughout the programme, you'll be part of a diverse, global network of graduates who are sharing similar experiences in different parts of the world. These peer relationships are a fantastic opportunity to get exposure and inspiration beyond your home market and learn different approaches to your job.


Preethi's experience at GSK
"It's good working at GSK because they're so much rooted in science. Even in the consumer business, there is still so much emphasis on R&D and science."
Read more about Preethi's experience at GSK
Your career progression
We'll tailor learning and development to suit your talents and ambitions, as well as our business needs. After completing our Future Leaders programme, you'll have the skills needed to land a permanent role that fits with your R&D career aspirations. There's no limit to how far you can go with us – it's up to you to prove yourself.
What can you expect?
You'll have the opportunity to:
learn about how our products are developed – from idea to shelf – on a tailored development programme

gain in-depth and cross-sectional insights into the Consumer Healthcare R&D function

learn to manage projects and prioritise tasks

build relationships with people at all levels of our organisation, business-wide

learn about the regulatory environment and how we work within it to make sure our products reach our customers

find out why it's so important to make sure that our products are always top quality

learn about process improvement and how we keep pace with ever-evolving technologies

explore procedures in laboratory settings
What are the requirements?
an 'enterprise and digital' approach to innovation and driving the progress of the R&D function

an analytical mind plus a passion for meeting consumer needs through science

strong interpersonal skills – the ability to bring together our science, people and consumers

the courage and ambition to take on current challenges in our business and take responsibility for end-to-end projects

self-awareness and curiosity – a desire to learn

a proactive and enthusiastic approach

to quickly become comfortable in a complex environment

to learn to make decisions in a matrixed organisation
How to apply
Apply now to solve tomorrow's health challenges today – and you could join over 99,000 dedicated people across 95 markets.
Search #ResearchandDevelopmentFLP to view current positions.
Discover more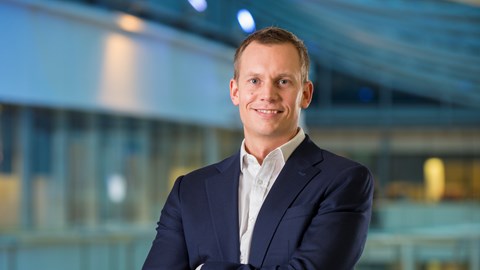 Richard, R&D, UK
"I love taking an idea and helping create something new and meaningful. It's exactly what we do in R&D."