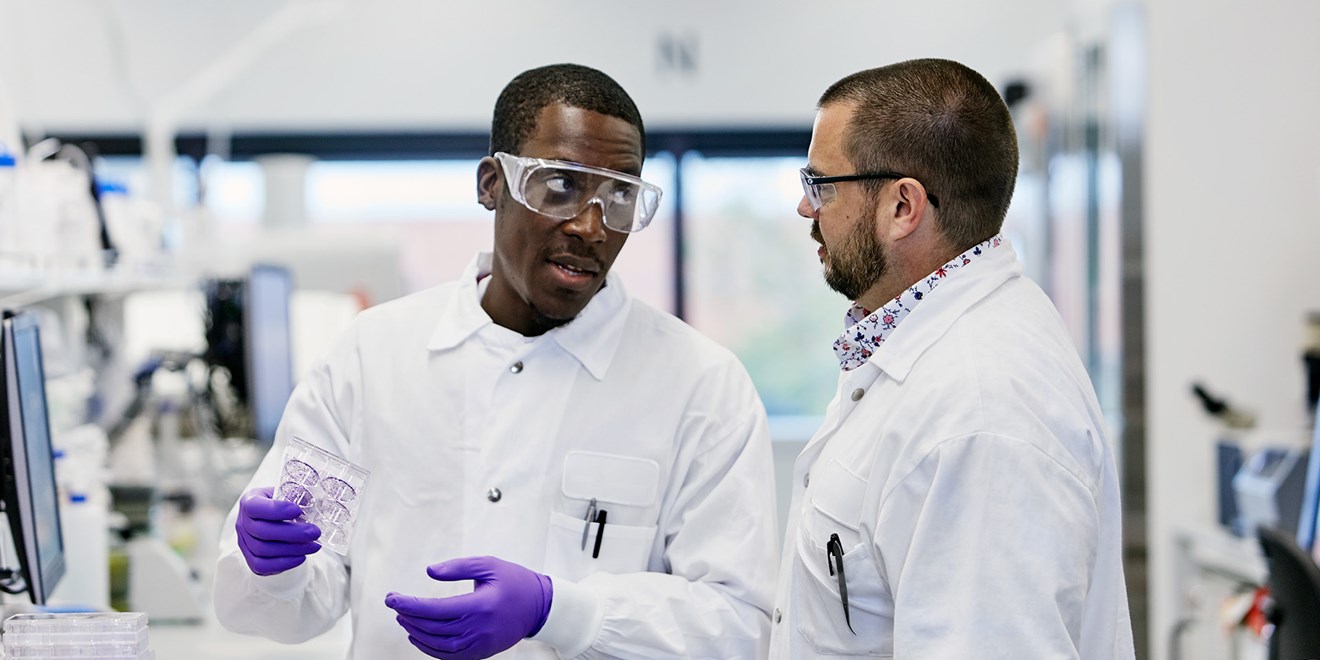 Create cutting-edge solutions 
Help us engineer innovative ways to develop, manufacture and deliver medicines and vaccines that help us get ahead of disease together. 
We're looking for Future Leaders in Engineering. 
Our talented teams include Automation, Digital, Electrical, Mechanical, Chemical and Biopharmaceutical Engineers. They ensure we have the latest technology and processes to deliver billions of packs of medicines and healthcare products to customers every year. 
Develop your career 
You'll have the opportunity to develop through three stretching rotations. These exciting roles will help you gain experience and exposure within the business, and a better understanding of what you are interested in and how different parts of the business works. 
You'll interact with other graduates and senior leaders to build your career network. You will also receive a development budget to help you develop your technical and professional skills. We will support you in achieving Chartered Engineer status through our accredited mentoring scheme. 
What are the requirements?

You'll need:
clear motivation for pharmaceutical manufacturing
strong analytical skills/data driven
strong technical skills
drive to get things done
willingness to learn
continuous improvement and growth mindset
to be a team player
alignment to our values and expectations 
Back to top
Automation and Digital Engineering

Your rotations may include:
introducing new digital technologies to transform our business
designing, implementing and commissioning new automation and robotics projects
optimising the performance of our existing manufacturing operations through data analytics and machine learning
identifying and mitigating potential cyber security risks 
Back to top
Data Science

Your rotations may include:
being the driving force in the cultural shift of using data science and machine learning to enhance the manufacture and delivery of pharmaceuticals
interacting with experts to evaluate and implement new data handling solutions
delivering high quality analysis and visualisations of data to expedite and inform strategic decision-making
implementing innovative analytical and IT solutions that are capable of handling large multiparametric datasets
working on data analytics and machine learning projects and using your skills and knowledge to transform our business – from manufacturing lead times to cost of goods, from quality analysis to planning and scheduling – there are a wealth of opportunities available to you to make a difference
contributing and taking an active role in defining strategy and success in this area 


Back to top
Biopharmaceutical Engineering Associate

Your rotations may include:
taking Biopharmaceutical products from R&D to full-scale manufacture (US is Upstream manufacture and UK/Italy are Downstream)
project managing the introduction of new processing equipment and manufacturing technologies
developing fill/finish processes for exciting new Biopharm and Sterile products
supporting our manufacturing processes by investigating and solving technical problems
investigating and solving technical problems using machine learning/data analysis 


Back to top
Electrical Engineering Associate

Your rotations may include:
reducing environmental impact by focusing on energy reduction and renewables
designing, installing, and commissioning new electrical systems, working with high voltage systems
identifying opportunities to improve safety
optimising the performance of our existing electrical systems
managing multi-skilled technician teams 


Back to top
Mechanical Engineering Associate

Your rotations may include:
project managing new equipment from design to installation and commissioning
increasing manufacturing efficiencies through analysing machine data, root causing breakdowns and identifying improvements that increase equipment performance and reliability
providing focus on energy management and sustainability projects
providing day-to-day support for risk assessments and breakdowns
managing multi-skilled engineering teams 


Back to top
Chemical Engineering Associate

Your rotations may include:
project managing the introduction of new products and processes from R&D through to manufacturing
working on a range of different formats including bulk manufacturing, sterile processes, respiratory, vaccines and oral solid dose
identifying opportunities for safety, quality and environmental improvements including HAZOP and risk assessments
optimising the performance of our existing manufacturing processes


Back to top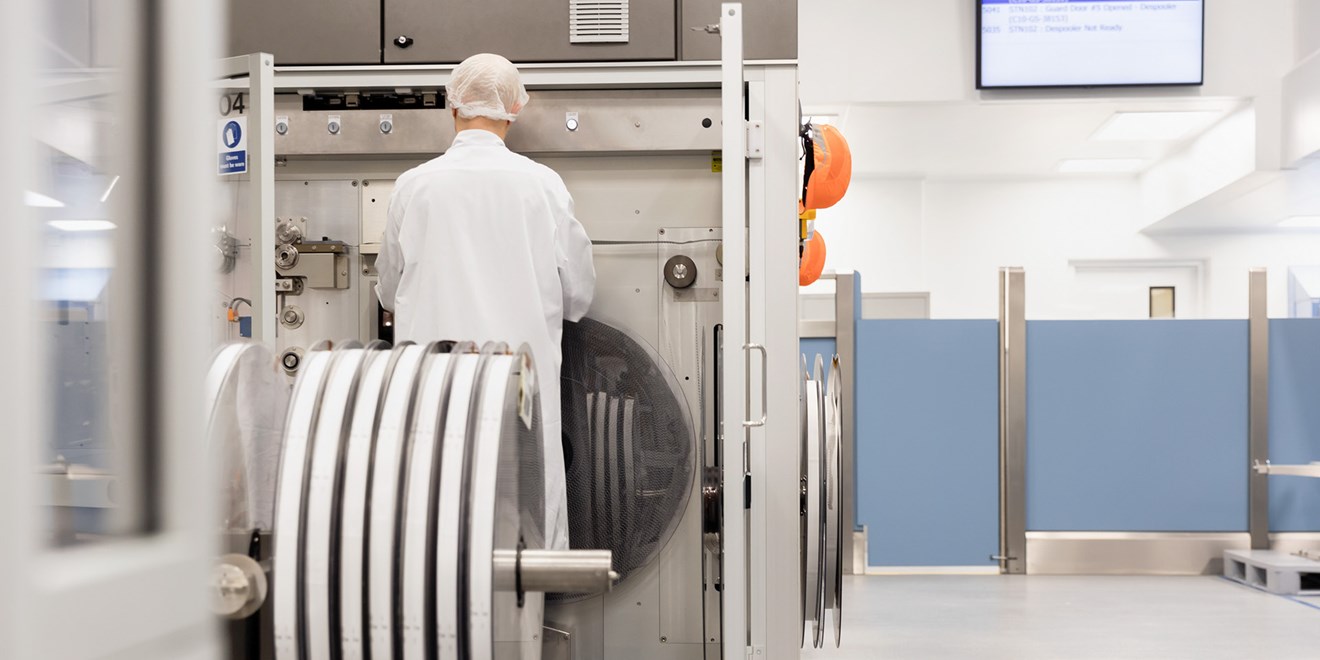 We're looking for Future Leaders eager to grow expertise in Engineering (Vaccines) 
Are you a graduate with a strong teamwork mindset? Do you have a passion for complex machinery, automation, or pharmaceutical manufacturing processes? 
If you've ever dreamt about designing and helping to build a pharmaceutical production site, then come and be a part of our Engineering (Vaccines) function. This is where we support manufacturing and quality operations to run in a lean and flawless manner to ensure a reliable supply of our vaccines to people in 90% of the world's countries. 
Here, you will work closely with talented and like-minded engineers and face the different challenges that arise at every stage which make every working day different. These challenges may include: 
engineering design
installing
qualifying and ramping up a new production, support machinery or automation assets
helping to plan and execute advanced maintenance methodologies
 increasing manufacturing process robustness
performing engineering changes
asset life cycle management 


Develop your career 
Over two years, our graduate programme will challenge and support you in growing professionally and personally. This programme will provide a robust career foundation and allow you to build technical expertise within one of our four specific engineering disciplines: automation, mechanical/electrical, process engineering and engineering capital projects. 
You'll have stretching rotations within your chosen discipline that will give you an insightful experience into the engineering side of our vaccines manufacturing and quality business. Through these placements, you'll develop your expertise in engineering concepts and procedures in one of the disciplines, while broadening your global business perspective. 
What can you expect?

You'll have the opportunity to:
learn engineering concepts and procedures within the assigned discipline and apply them on the job
develop a good understanding of all areas of our Vaccines business on a tailored development programme
learn about the cutting-edge technologies used in vaccines manufacturing
learn about the challenges of working in a highly regulated and controlled environment
be part of a diverse network, working with graduates from all over the world 


Back to top
What are the requirements?

You'll need:
an engineering degree
to be technically savvy with a passion for machines, automation, and bio-pharmaceutical manufacturing process
a teamwork mindset
fluent in English plus fluency in your home site language
a keen interest in the healthcare industry
the ability to build trust and relationships with key stakeholders
to be eager to work with others
a high degree of flexibility and the ability to adapt quickly to change
resilience and strong problem-solving skills
to be ready to acquire new knowledge and embrace new experiences


Back to top
This career path attracts graduates from various engineering disciplines, including computer, automation, mechanical, electrical, biotechnology and chemical engineering.