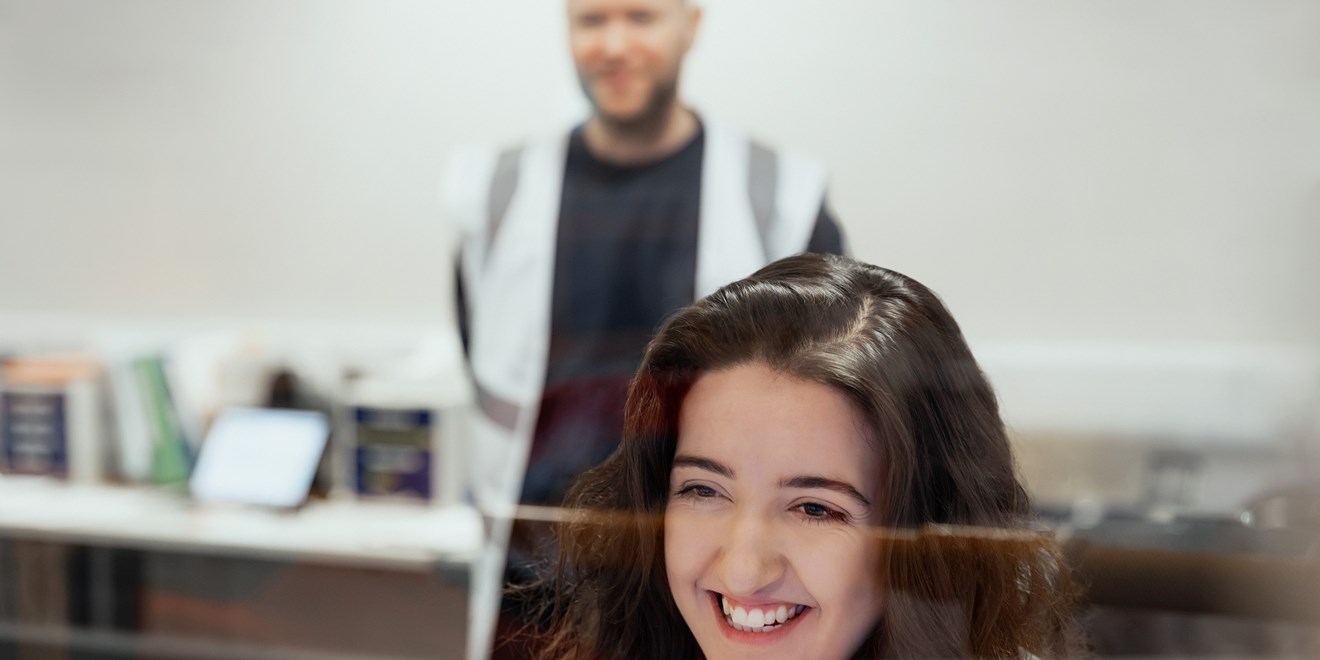 Do you have a passion for engineering in an industry with a fantastic purpose and culture?
We are looking for highly motivated engineering graduates who are keen to develop into the future engineering, operational and technical leaders within our pharmaceutical manufacturing sites.
Help us engineer innovative ways to develop, manufacture and deliver medicines and vaccines that help us get ahead of disease together.
Our Engineering graduate programme will challenge and support you in growing professionally and personally. You will: 
Through 3 rotations, develop your expertise in engineering while broadening your global business perspective.
Ensure we have the latest, safe, efficient, and reliable processes and equipment to deliver life-saving medicines and vaccines all over the world
Increase manufacturing efficiencies
Project manage the installation of new equipment from design to commissioning
Support safety & ergonomic initiatives
Provide focus on energy management and sustainability projects
Keep abreast of innovative technologies in engineering
Interact with other graduates and senior leaders to build your career network
You will also receive a generous personal development budget and we will support you in achieving Chartered/Professional Engineer status through our accredited mentoring scheme
What are the requirements?
You will need:
A relevant engineering degree
Clear enthusiasm and motivation for engineering in the pharmaceutical manufacturing industry
Continuous improvement and a growth mindset
Excellent communication and problem solving skills
A team player with the ability to work with and build build collaborative relationships
Self-motivated and proactive, keen to develop and learn
Fluent in English and primary location language
Back to top
Automation Engineering
Your rotations may include:
Introducing new digital technologies to transform our business
Designing, implementing, and commissioning new automation projects
Optimising the performance of our existing manufacturing operations through data analytics and machine learning
Identifying and mitigating potential cyber security risks 
Back to top
Electrical Engineering
Your rotations may include:
Designing, installing, and commissioning new electrical systems, working with high voltage systems
Identifying opportunities to improve safety
Optimising the performance of our existing electrical systems
Reducing environmental impact by focusing on energy reduction and renewables
Managing multi-skilled technician teams 


Back to top
Mechanical Engineering
Your rotations may include:
Project managing new equipment from design to installation and commissioning
Increasing manufacturing efficiencies through analysing machine data, root causing breakdowns and identifying improvements that increase equipment performance and reliability
Providing focus on energy management and sustainability projects
Providing day-to-day support for risk assessments and breakdowns
Managing multi-skilled engineering teams 


Back to top
The Engineering career path attracts graduates from various engineering disciplines, including computer, automation, mechanical, electrical, biotechnology and chemical engineering.
Search all currently available #EngineeringFLP roles here
Search other currently available FLP Graduate roles here