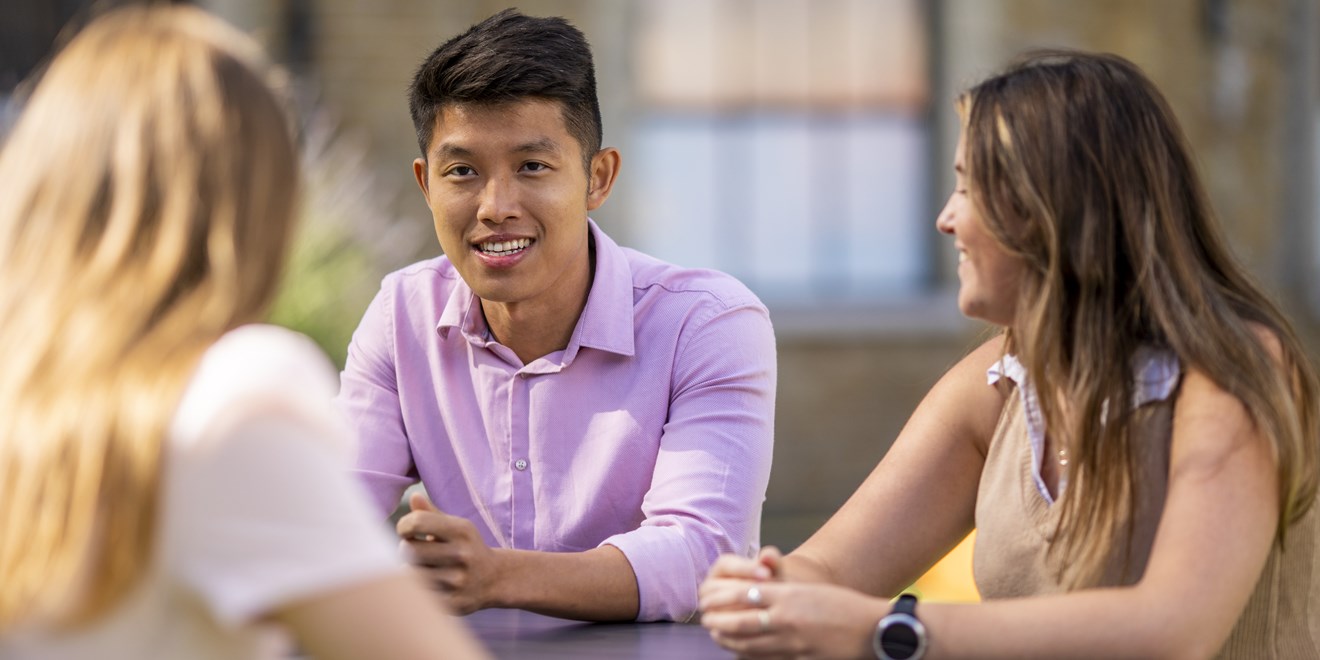 Drive innovative ideas that improve lives

Help us make our pharmaceutical products reach more patients, so we can deliver what matters most to our patients, better and faster. 

Are you interested in a career where you can help the world get ahead of disease?

The commercial teams in our Pharmaceuticals business are constantly looking to build a better understanding of our patients and to find new ways to make our life changing products accessible to more people, regardless of where they live or what they can afford to pay. 
We are looking for commercially savvy graduates who are willing to experience a series of rotations across multiple business areas, including sales, marketing, and commercial excellence. As you work with different commercial teams you'll develop a range of essential business skills, whilst also building a deep understanding of the pharmaceuticals industry.

Develop your career
Embark on a truly immersive rotational programme that will enable you to gain a broad and fascinating insight into our pharmaceuticals business. Each of your three rotations will be spent in a different commercial team within your local business, so you will quickly build up a wide range of skills and experiences.
In the sales rotation, you are likely work in a customer-facing role. This will give you invaluable first-hand experience of working in the field, interacting closely with healthcare professionals and clinics to share important information with them about our products and to deliver excellent customer service.
You're also likely to work in a brand or customer marketing rotation. You will look at brand activity plans or help deliver globally aligned marketing campaigns for different customer groups. You will also need to gather insights into customer and patient preferences, and understand which factors influence overall sales.
Your third rotation will help you further develop your understanding of our commercial. This rotation might be in a range of different areas, including project management, data analytics or commercial excellence. 

Tailored training – and great career progression

We will set you up for success in your chosen niche, with tailor-made training and development to suit your talents and ambition, as well as our business needs. It all begins with a permanent role in Pharmaceuticals, which could be in sales, commercial excellence, or even multi-channel marketing. There's no limit to how far you can go or how high you can reach with us.
I think GSK is one of the few companies that take people development seriously. I've never seen such a structured programme, nor this flexibility to explore diverse roles.
What can you expect?

You will have the opportunity to:
Build your scientific knowledge and business sense in the pharmaceuticals industry
Grow your sales, marketing and project management skills
Represent our products to healthcare professionals and understanding our patients
Prioritise and manage multiple objectives and deadlines
Work in high-performing teams (including cross-functional teams)
Shape your own development and choose courses in line with your needs and interests as well as to deliver for the business 
Back to top
What are the requirements?

You will need:
Commercial awareness and business acumen – a real interest in both sales and marketing
The ability to understand complex products of a scientific nature
Growth mindset, agility, and resilience
Talent for and interest in solving problems and taking on challenges
The confidence and courage to challenge status quo, bring new perspectives and take key decisions
The interpersonal skills to connect with people and influence 
Back to top
At GSK, there's a real sense of purpose: of why you're here. It's to improve the lives of patients. That makes work more meaningful and in turn makes you more thoughtful with your work.
Search all currently available #CommercialFLP roles here
Search other currently available FLP roles here