Manufacturing and supply
Manufacturing and supply at GSK
In 2016, we produced 6 billion packs or doses of healthcare products. Making our medicines, vaccines, and consumer healthcare products, and ensuring they are safe and of the highest quality, is a huge responsibility. Are you ready to take on the challenge?
Manufacturing never sleeps
We're piloting continuous manufacturing in primary manufacturing at our Jurong site in Singapore. Hear from members of the project team as they give a first-hand account of what their experience has been like, both on the project and working at GSK.
Transcript
My work on a day-to-day basis involves a good mix of design as well as commissioning, as well as a bit of problem solving, so it keeps things interesting.
I am the project lead for GSK's first continuous primary manufacturing project and the factory here in Singapore at Jurong.
GSK has an ambition to have at least 50% of new products to have some form of continuous manufacturing.
In continuous manufacturing, input materials are added continuously in the system and at the same time, product is removed. Whereas in batch manufacturing, input materials are added at one time and the product removed all at once at the end of manufacturing. "
I've worked at GSK since 1997 as a Utilities Technician, running our boilers and incinerators.
My role in this project is to implement the continuous FP (fluticasone propionate) process and also to supervise a group of junior technicians.
As part of this role, I picked up a lot of new technical and operational skills in R&D (Stevenage, UK).
The highlight for me on this project was to work together with various parties and teams from different countries and different sites for example, R&D in Stevenage as well as our partners in Zeton in Holland to implement GSK's innovative manufacturing technologies on-site here in Singapore.
We are now able to make fluticasone propionate in a safer, faster and more efficient way.
At the age of 52, I was very happy that the company still sent me for overseas training to take on the new challenge and new technology.
All the overseas training at Zeton and Stevenage made it much easier for me to train and share the knowledge, operational and technical details with my junior technicians.
Continuous manufacturing is significantly different from batch manufacturing in many areas. So this is a pilot project for Jurong because it has enterprise-wide impact in the way the facility is designed, operated, maintained and calibrated.
Projects like this are important because they represent a step-change up from our current way of manufacturing via a batch process. They enable us to focus on our performance to deliver better value for the patient by manufacturing faster, more efficiently and safer.
In supply chain, sticking to a timeline is critical
Heba Elbamby is a subject matter expert in our manufacturing and supply chain organisation based in Egypt. With regional responsibility, her role is to raise the capabilities of colleagues across seven sites on the scheduling of production. We spoke to her to find out how she's built her career at the company and what keeps her here.
Read more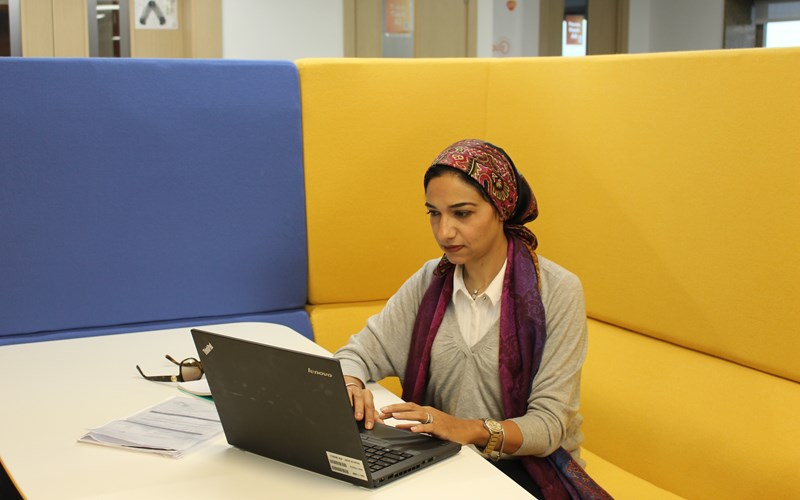 Manufacturing and supply in numbers
28,000

We manufacture 28,000 products in 5.3 million packages every year

2,000,000

We distribute two million vaccines each day to people in over 160 countries
Ready to play a key role in making products that will help improve lives?
Here are some of our live manufacturing and supply positions
Référent Technique Assurance Qualité - CDD 6 mois
MISSION : - Garantir l'application de la politique Assurance Qualité Technique pour l'ensemble des activités de routine et des ...
View job role
Pharmazeut im Praktikum (m/w)
Für unseren Standort in Dresden suchen wir ab sofort bzw. ab Mai 2018 für 6 Monate einen Pharmazeut im Praktikum (m/w) im Berei...
View job role
Operátor výroby zodpovedný za čistotu výrobných zariadení
Ako Operátor výroby zodpovedný za čistotu výrobných zariadení bude Vašou náplňou práce: - Ovládať umývacie zariadenie určené n...
View job role