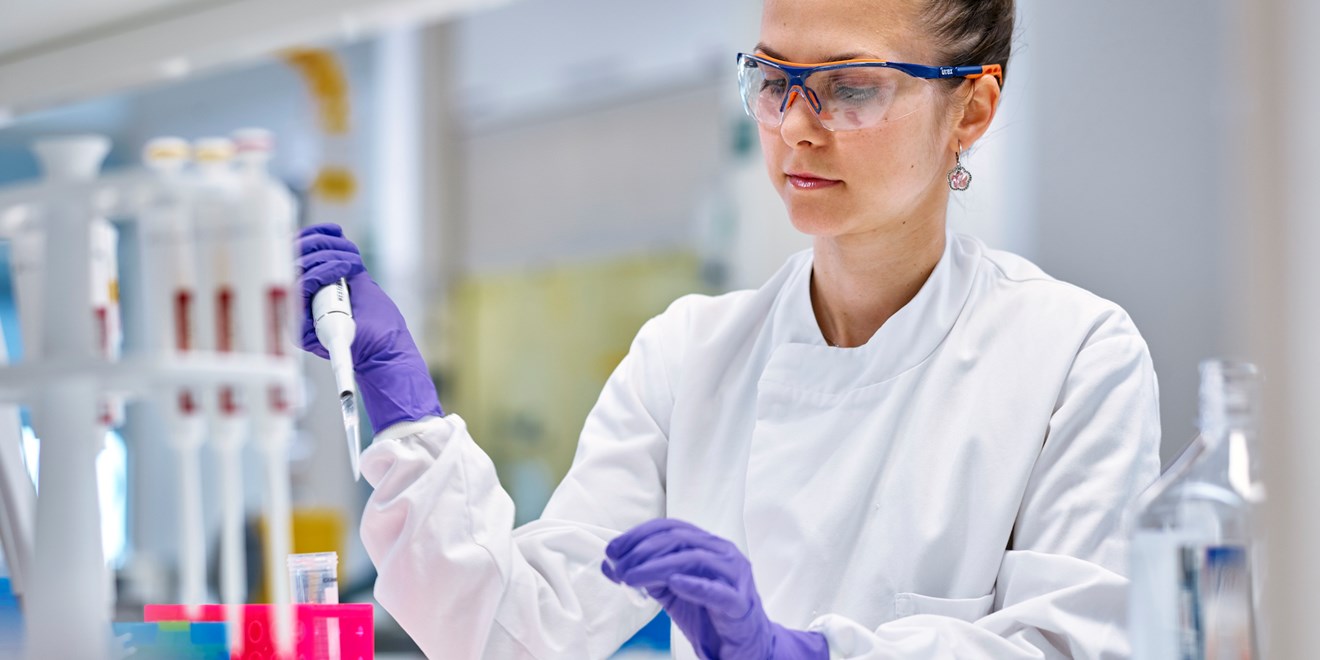 We have global businesses that discover, develop, and manufacture innovative pharmaceutical medicines and vaccines. We are committed to widening access to our products, so more people can benefit, no matter where they live in the world or what they can afford to pay. 
At GSK, we believe that biopharm medicines are key to achieving our ambitions in immuno-oncology and other immunologically driven diseases. As a global enterprise with activities in the US and the UK, we have a thriving team of biopharmaceutical scientists across discovery, development, and manufacturing.
We are building a state-of-the-art end to end biopharm capability which delivers efficient discovery of antibody molecules that are selected and engineered for rapid development on a common, flexible manufacturing platform. Together with our therapy area partners, GSK Biopharm are discovering, developing, and manufacturing novel medicines to benefit patients around the globe.
Find a biopharma career with purpose 
Biopharm Discovery
Our Biopharm Discovery teams work on discovering new medicines using state-of-the-art antibody discovery platforms and technologies such as automation and in-silico design, working closely with external and internal partners. We are growing our UK-based biopharm team which is focused on medicines discovery and have a variety of roles available. These new roles focus on using cutting edge technologies to bring medicines of the future faster to patients who need them.
Our team is based in Stevenage, our well-established UK R&D hub. We share the site with over 2000 GSK colleagues from diverse areas of research including specialists from disease areas and other platforms (chemistry, cell, and gene therapy). Several biotech companies are also present on site.
Back to top
Biopharm Development 
GSK's Biopharm Development teams are responsible for delivering all chemistry, manufacturing and controls (CMC) elements of biopharmaceutical development by providing single point accountability for developing products that meet our patient's needs and delivering world-class manufacturing processes that meet GSK's quality standards and global regulatory requirements.
We are growing our US-based Biopharm Development team to deliver our portfolio of exciting biopharm medicines to patients around the world and have opportunities available across CMC disciplines for junior scientists, experienced professionals and leaders in biopharmaceutical development.
Our Upstream and Downstream drug substance process development teams are based at our Upper Merion campus in King of Prussia, PA where we are co-located with our clinical pilot plants and the Biopharm commercial manufacturing NPI launch site. This co-location enables seamless technology transfer to the manufacturing facilities and provides exciting development opportunities for our scientists. Our Product Development and Analytical Sciences teams are primarily based a short distance away on our Upper Providence campus, which is GSK's US R&D hub.

Back to top
Strategic External Development (SED) 
The Strategic External Development (SED) enterprise is a vertically integrated, empowered, innovative and agile CMC development organisation that harnesses exceptional relationships with trusted global partners to deliver an increased number of transformative medicines to patients. This rapidly expanding team has bifocal end-to-end responsibility in small and large molecules and merges expertise from internal and external sources to accelerate the development and commercialisation of critical therapies. We have an exceptional track record with recent commercial products being approved as well as working with VIR Biotechnologies to rapidly bring essential COVID-19 therapies to market. The SED enterprise is primarily based in Waltham MA but is expanding its footprint in PA and MD in the US and in Jurong, Singapore. This evolving global footprint will enable enhanced sustainability as we access a network of preferred suppliers.
Back to top
Biopharm Manufacturing 
GSK has two manufacturing sites, Rockville, MD and King of Prussia, PA that make drug substances for innovative biopharmaceutical medicines for clinical and commercial use. The sites' employees support new product introductions (NPI) and global supply by manufacturing GSK products. The Rockville site also manufactures drug substance for third-party customers and is licensed to supply medicines to more than 70 countries. The King of Prussia site, known locally as Upper Merion, is home to our clinical pilot plants which manufacture drug substance and drug product for clinical supply, as well as the NPI launch facility aligned to the GSK process platform. It also houses the Biopharmaceuticals Analytical Hub, responsible for global release and stability testing of products. Both sites are highly regulated, hosting several dozen successful inspections by regulatory authorities around the world. 
The sites' vision is to make innovative, high-quality medicines by leveraging the best talent and technology, on a platform of continuous improvement, to efficiently supply every patient, every time.
Back to top
Our culture supporting your future 
We can offer you a collaborative learning environment and the opportunity to develop your career and gain experience across drug discovery. If you share our priorities of innovation, performance and trust and are motivated to contribute towards bringing lifesaving drugs to patients, then we'd love to hear from you. We offer you the opportunity to: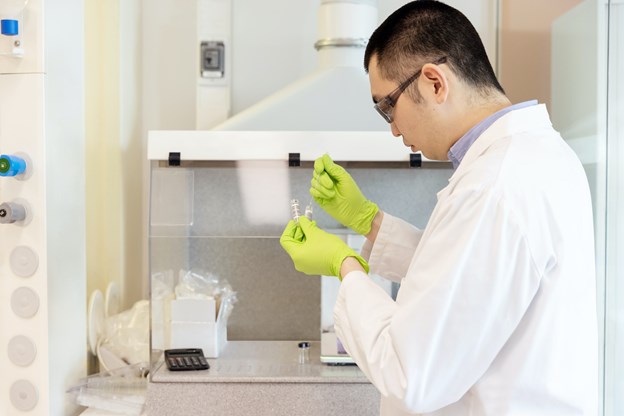 Play an important role in delivering our mission
Be an essential part of a diverse, global team
Work in an environment where you realise your full potential
Achieve your career ambitions
Be proud of the difference you can make for patients world-wide
Be well rewarded in terms of professional development, pay and benefits
Join us
Find exciting roles, whether you are near the start of your career or are experienced and looking for a new challenge. If you are an expert in one of the fields below, we have a role for you. Our vacancies regularly include opportunities for:
Analytical scientists
Automation engineers
Biochemists
Biologists/Cell biologists
Biopharma formulators
Chemical and biochemical engineers
Chemists
Data analysts and modelers
Functional project leaders 
Find out more about Biopharm at GSK