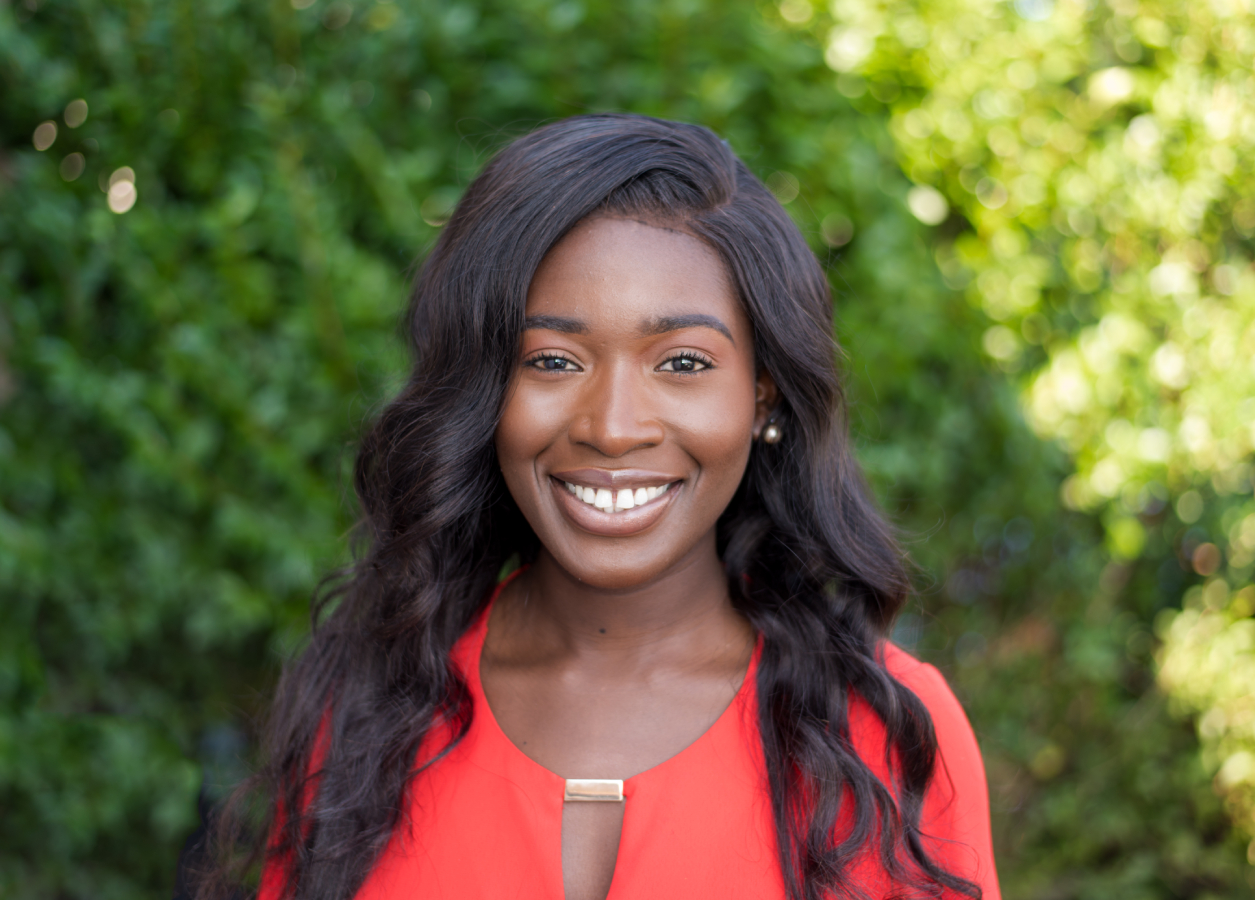 Hello, I'm Ama.

I went to the University of Portsmouth where I studied Pharmacy. I was actually considering Accountancy, but Pharmacy made more sense at the time. So, I studied for five years and qualified as a Pharmacist. And that's when GSK presented me with the perfect blend of opportunities. The Finance Future Leaders programme gave me the chance to study as a management accountant and gain hands-on job experience, while using my Pharmacy background and knowledge. 
Learning to be a Future Leader

I recently finished my first rotation of the Finance Future Leaders programme within Consumer Healthcare. I worked within the Reporting and governance team as a reporting analyst, working on month-end reporting, looking at our numbers and seeing how our brands have performed. It's been really interesting to sit at corporate level and see how the numbers are fed in and how the data influences decisions. It's also been great to have exposure to senior leaders.
For my next rotation I moved to the Pharma supply chain where I am a Finance Business Partner, supporting engineers, which is quite different from my first role. It has given me the chance to be closer to the business and work at the very heart of GSK. I'll be learning about the costing of manufacturing and how the manufacturing process works.
One of the things that's so great about the programme is the fact that you get to see a different aspect of the business every 12 months. There's the operational level, the management level and the strategic level, which for me, is synonymous with the Chartered Institute of Management Accountants (CIMA) syllabus. After three years, you've worked in many different departments and met many different people, both Finance and non-Finance, which gives you a real breadth of experience. 
Why here?
It's a friendly, open environment: people are willing to assist you with anything and everything.
I really appreciate that people are happy to teach me because it helps to consolidate the theoretical side of CIMA, the hands-on, day-to-day bit. It's also nice to interact with all sorts of people from executives to apprentices.
Having a manager who listens has really helped me manage the stresses of work and study. I know that they'll suggest practical solutions that will ease my workload if necessary. We're encouraged to be open with our managers so no one has to struggle or suffer in silence.
During the COVID-19 pandemic I've definitely been on a steep learning curve, but it's also presented opportunities. It's been interesting seeing the one-to-one interaction you normally have in an office moving online. People genuinely want to know how you are; how you're coping with COVID-19.
Thinking specifically about Finance, it's a fantastic opportunity that's opened so many doors in terms of learning, experience, contacts and networking. I really appreciate the support and freedom I have to shape the future of my career. GSK embraces people's uniqueness: you can bring your own flavour to the table. There's the flexibility and potential to really improve things.
Looking ahead
My biggest goal is to finish my CIMA qualification. It will give me the fundamentals of Finance and build my management accounting knowledge. It will be really interesting to see who've I've become professionally at the end of the programme and leverage my experience both in Finance and Pharmacy. I hope I can blend my expertise to help the business improve the quality of life for our customers.