Boris, HR, Singapore
Managing across cultures 
Boris moved his HR career from Russia to Singapore, where he now leads a network of around 30 colleagues across Asia as Regional Reward Lead. In this edition of Meet Our Managers, he discusses why developing cultural sensitivity is so important.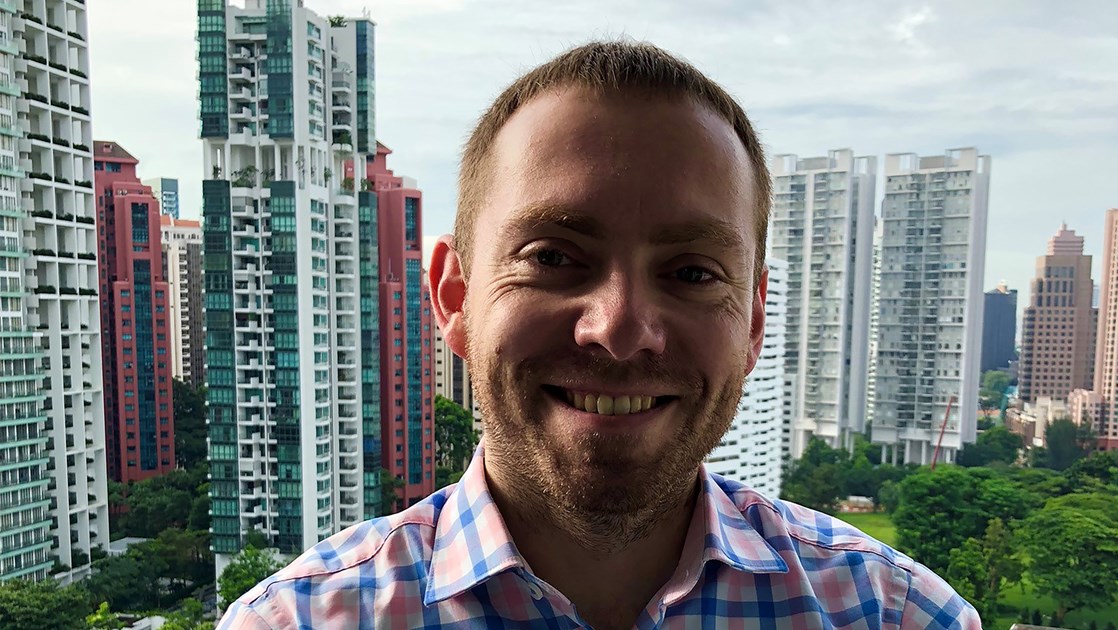 Since I joined GSK 10 months ago, Boris has taught me so much about what it means to be a good, composed and effective leader. He trusts me to deliver work, which has been huge for my confidence. At the same time, he asks me questions that didn't even occur to me, which opens my mind to a whole new perspective.
Why did you move continents to begin an international career?
"It was actually very opportunistic. After beginning my career in Russia for five years, a contact recommended me for a role in Singapore with Novartis (later acquired by GSK). It sounded like a great experience for my professional development but – more importantly – my family were up for it!
"We moved – and haven't looked back. I think it's important to get exposure to other cultures early in your career. International experience is a competitive advantage in today's job market, opening doors to future regional or global roles."
Do you adapt your management approach for different cultures?
"We Russians are generally quite direct and assertive in our interactions. By contrast, in some Asian cultures, people are more reserved and soft-spoken. When I arrived here, it didn't take long to notice that I needed a more balanced and differentiated approach. For example, I've learned to stop speaking first in meetings because my team may feel uncomfortable sharing their views if I've already expressed a different one.
"At the same time, Asia's a diverse region. Cultural norms vary significantly. In India, you can expect to negotiate everything. In Japan, traditions are important, so you give people the chance to test a new way of doing things before they commit. 
I always try to act in a way that's globally consistent, yet locally sensitive. My approach is to listen more than I talk! 
What tools and training have helped you become a better manager?
 "I believe self-awareness is a crucial skill for any manager – especially working in an international context. Fortunately, GSK provides access to great tools. My team and I had global training, which helped us to understand our own cultural norms and biases so we can be more conscious when interacting with others.
For example, if a member of my team is an introvert, asking them to present to 300 people online may be a daunting prospect. If I'm not aware of these nuances, I won't be as effective in giving them the right tasks and support to develop them in their role."
How would you describe the organisational culture at GSK?
"It's nice to work somewhere people really believe in the company's values and are proud of its social purpose. GSK is a caring organisation too, with a lot of emphasis on employees' health and wellbeing.
"It also stands out for being collaborative and consensus-driven. The company's leaders will rarely impose a change from the top. Instead, they'll actively seek the views and commitment of employees in local markets in order to make the right decisions. Different views are respected and encouraged to be shared, and that allows people to contribute and take accountability for the final outcome"
How do you make sure people in your team keep developing?
"First of all, I try to create a safe environment where people can be themselves, learn and grow together. My team knows there are no bad questions and I encourage them to share perspectives and challenge each other.
"Secondly, I like to nudge them beyond their comfort zones, either by asking them to take on a project, relationship or training programme outside their direct area of expertise. I also ask each person to lead at least one project per year independently. This way, they realise they need less support from me than they thought!"