Emma, Sales, Czech Republic
There's a first time for everything, but you might have been mentored without knowing it, says Emma, General Manager of our Pharmaceuticals business in the Czech Republic.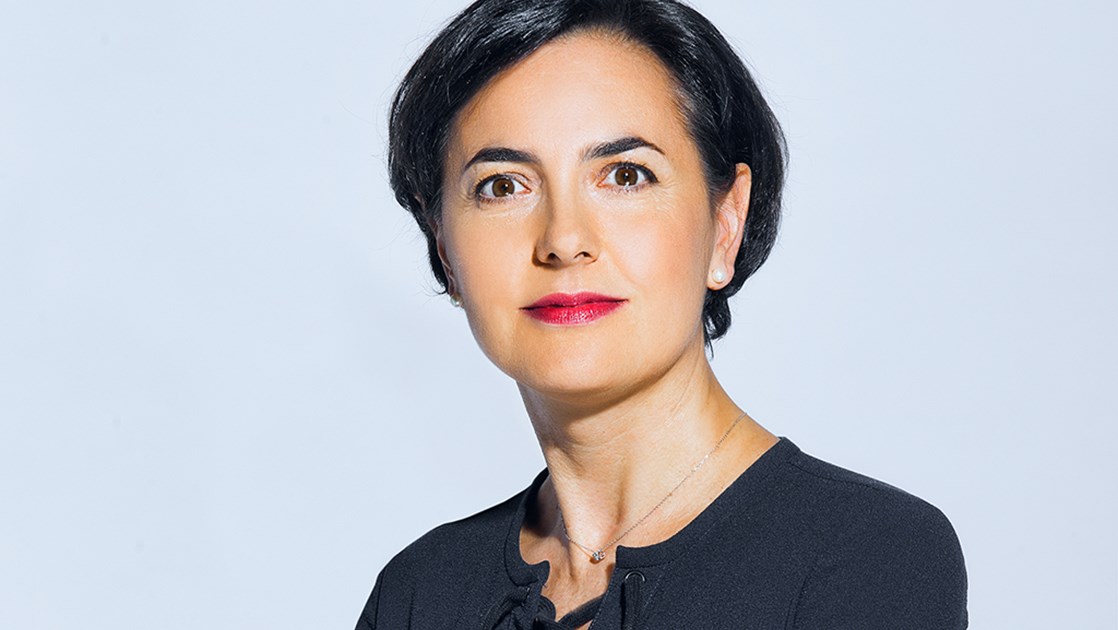 3 tips to make the most of your mentor
I've mentored many people in my 18-year career at GSK, and I've been lucky to have my own great mentors, but you might be surprised to hear my father has been the most important mentor in my life.
A mentor in the family
My dad often talked about work during dinner when I was growing up. He was in charge of a team of around 80, and I was always impressed by his respect for the people he worked with.
My father didn't rely on 'being the boss' to fix problems."
He didn't impose his views. He believed it was more important to listen to people, engage them in discussion and find a solution together.
The power of objectivity
My dad also taught me to look at a problem calmly and objectively to find a common-sense solution. He reminded me of this approach just this summer when I was facing a tricky situation.
I followed his advice. It was magical — with one simple, honest discussion, I found a constructive solution. Common sense and a calm head won the day!
Sharing, not solutions
My official mentor is a senior female manager at GSK UK. I can talk openly with her and share my fears and problems. Each session has been intense but useful. She doesn't give solutions, but listens and tells me how she's dealt with similar situations.  
Recently, I needed to create a narrative for our Local Operating Company and make a new external stakeholder plan. I asked my mentor for advice. She shared case studies and tools with me, including a map of UK external stakeholders and a table summarising actions related to each of them. This helped me build my own stakeholder plan for the Czech Republic.
Mentee mistakes to avoid
Mentors can be very busy. Here are my tips on how to make the most of that precious time.
Don't wing it.

 

Prepare by researching your mentor and their expertise. Be clear about the issue you want to tackle and the help you need.
Don't be passive.

 

You're in the driving seat. Your mentor is there as a sounding board, not to tell you what to do.
Don't hide your fears and ambitions.

 

You'll learn more if you're transparent about your current problems and future goals.
Why women benefit even more
In my experience, mentoring benefits women in particular because we tend to underplay our strengths. Women in STEM (science, technology, engineering and maths) careers have even more to gain, as mentoring has proved to encourage us to take more opportunities and get past the obstacles that stand in our way.
That's why I'm so pleased to be involved in Equilibrium, a mentoring programme led by the British Chamber of Commerce (BCC) here in the Czech Republic. It matches senior women from a variety of British companies with women in companies across the Czech Republic.  
The main goal of the programme is to empower women and support them in their life and career path. It helps women who are returning to work after a career break, and is at the forefront of shaping a new generation of women executives and strengthening gender diversity in the Czech business environment.
Transformation through discussion
The concept of the programme is very simple. There are no objectives defined in advance for the mentoring sessions. The only rule is for mentors and mentees to have regular discussions.
My mentee comes from a payroll company and was looking for guidance in her development. I encouraged her to ask her colleagues for feedback on her management style. Afterwards, I could see that this exercise improved her listening skills and put her in a better position to manage her own team in future. It's really amazing to see how a simple conversation can transform someone in such a positive way. I love seeing that.
Mentoring is key to development
At GSK, we need to continue to encourage women to be mentors and mentees and to give them the confidence to develop further.
I've had so many opportunities to stretch myself – it's one reason I've stayed with the company so long. I'm still learning, and mentoring has been crucial to that.
I look forward to meeting the next person I'll mentor. Who knows? It might be you.