Hyung, Consumer R&D, US
Meet Hyung Chang, a Principal Sensory Scientist working at our Consumer Sensory Lab in Warren, New Jersey. Here, Hyung describes how we develop consumer products that spark the sensory reaction our consumers want.  
What does a sensory scientist do?
My role as a sensory scientist is to try to make the chemistry of the final product match what customers say they want to experience from the product. When we use a consumer healthcare product, like toothpaste, we experience a range of sensory signals. These signals can shape how we experience a product – does it smell pleasant; does it taste sweet or bitter? Scientists in our consumer healthcare business are working to better understand these reactions and are using these insights to help shape our products to  meet our consumers' needs.
How did you become a sensory scientist?
After completing a food and nutrition university course in Korea, I became fascinated with sensory science – the study of how people respond to sensory stimuli. This was a relatively new area of science at the time. It had been growing for around 50 years and few people appreciated how relevant it could be to product development.
Since joining GSK in 2014, I have brought my knowledge of fast-moving consumer goods, biotechnology and pharmacology to help produce a positive sensory response from our consumer products.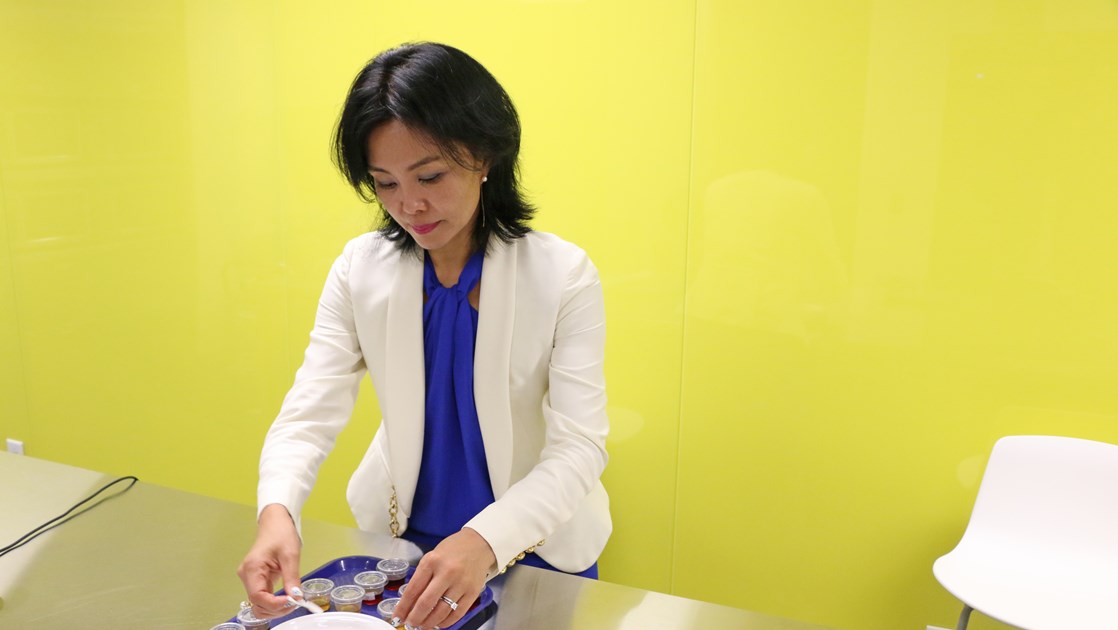 How do you conduct sensory research?
In sensory research, we assess five sensory modules to measure the sensory characteristics of consumer products. We carry out many experiments to understand what sensory experience consumers want from a product. Sometimes we do comparison tests, where a panel of consumers are presented with two versions of a product and asked which tastes, smells, looks or feels better. One of my main objectives is to discover the optimum dose for the optimum sensory response.
Research is usually carried out by a panel of consumers, who go through three to six months of rigorous training to objectively record their sensory experiences. There are two panels in the UK and US and three in India. Each panel has around 10-15 individuals.
Their feedback and insights are hugely important. For example, they might discover that a cooling effect has an impact on taste. This helps to uncover the changes we need to make, so that a product is not too cooling or too bitter.
Do you use your sensory expertise in other areas of your life?
I'm keen to educate others about the body's senses so I run a weekly wine club at GSK. Here, employees are taught how to taste wine through a specific seven step sensory analysis method. We all enjoy the community element of this club and employees are now becoming much more familiar with the five human senses researched in the Consumer Sensory Lab.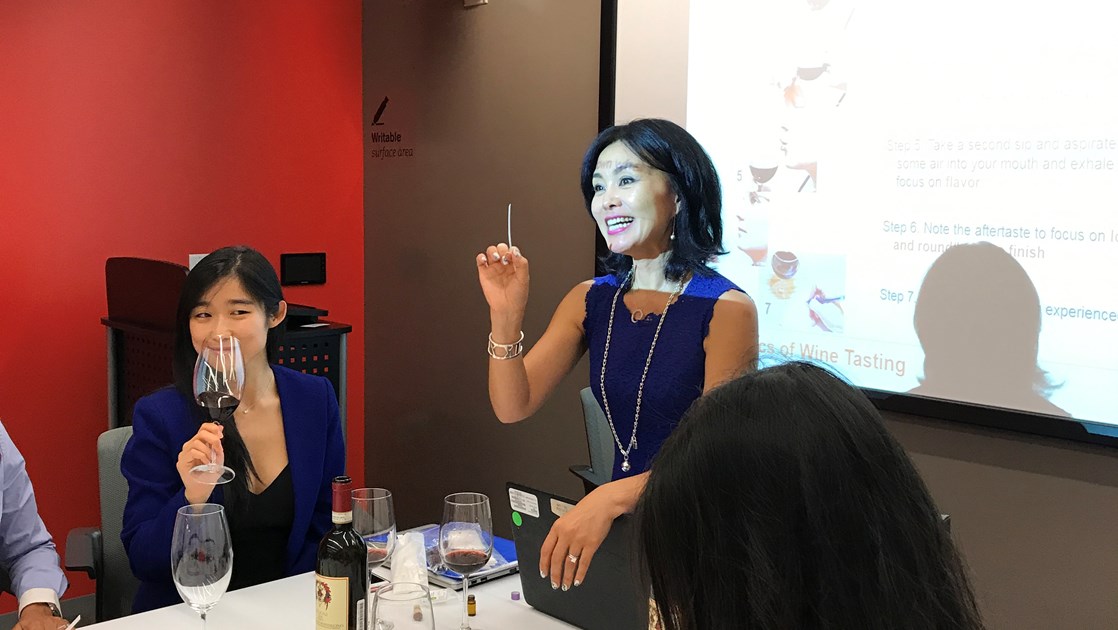 What are you excited about for the future of sensory science?
Without question, digital evolution. I'm looking forward to being able to see how consumers work with wearable technology and apps.
There will likely be a lot more channels where we can hear consumers' voices and capture their expectations and preferences. So, consumer-centric product development will become even more essential. Sensory science will continue to be a unique tool to help us develop products that meet our consumers' needs and predict its future success.