60-minute mentors: Being open-minded can change the course of your career
Our 60-minute mentor series gives colleagues the chance to interview one of their senior leaders, over the course of an hour, and discover more about their career journey. Hewan, our Emerging Markets Central Channel Deployment Lead for GSK Pharmaceuticals in Turkey was keen to learn from the experiences of Ipek, the Area Medical Director and VP for the region.
Together they discuss Ipek's learnings, personal growth and ultimately, find their common ground.
Hewan: Can you introduce yourself in a few words?
Ipek: Though I'm a medical doctor by training, with a specialty in infectious diseases, I've worked in many parts of the organisation since joining GSK. I was the Country Medical Director for six years in Turkey, then I moved to London as the Global Medical Head for Urology in the Classic & Established Medicine Team. I make sure we're creating a valuable impact on both our patients and our business.
Hewan: What drives you to do the work you do?
Ipek: Medical has the role to be the voice of our patients as they are the reason for our existence. Ensuring that we do the right thing for patients and seeing that medical function increasingly plays a strategic role in the company brings me to work every day with excitement and energy.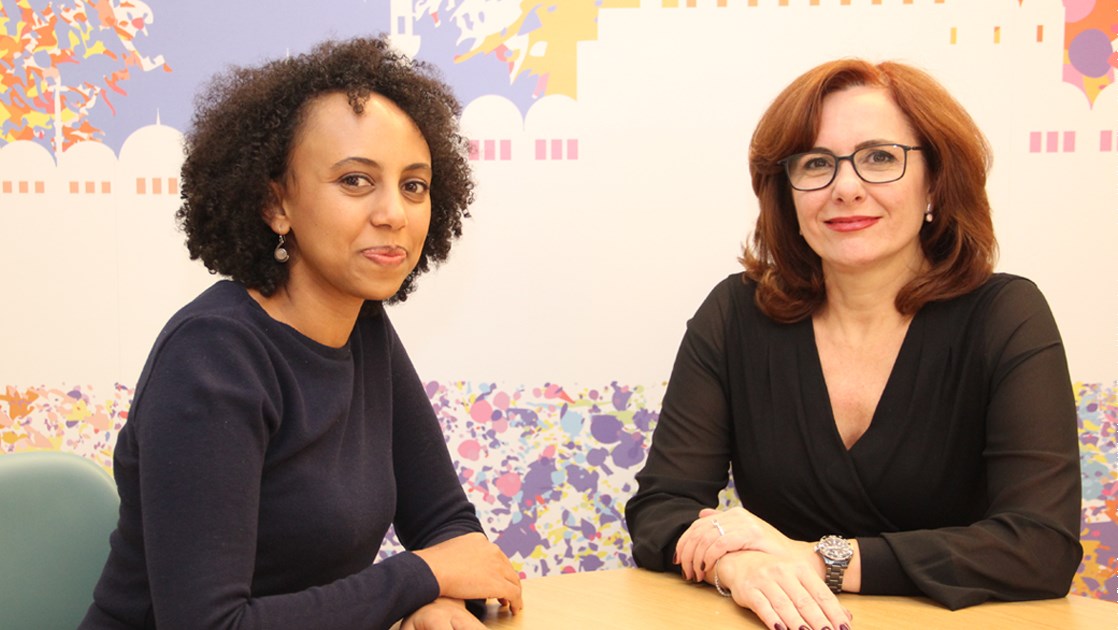 Hewan: When you were a child, what did you want to be when you grew up?
Ipek: Funnily enough, I've always wanted to be a doctor. That's why I really surprised myself when, after eight years of working as a physician, I decided to move into the pharmaceutical industry. I couldn't have anticipated doing this earlier in my career, since I love patient service, but I realised I'd be able to better help patients in my new role.
Hewan: Were you nervous when you made the move?
Ipek: Of course. It was a risky decision at the time. But I was fortunate enough to join international research based companies, and after a year in the industry I knew I had made the right decision. There are so many opportunities here, you need to seize them as they come. That's how you grow personally, and professionally.
The more you contribute to the people around you, the more you contribute to the company as a whole."
Hewan: How else would you say you've grown since starting your career?
Ipek: I feel like I've done more than I could have dreamed of doing. Moving up isn't just about rank or title, it's about understanding ourselves and our environment better, accepting our weaknesses and working on them to become better every single day. In my time here I've also learned how to better manage people and help them with their careers. The more you contribute to the people around you, the more you contribute to the company as a whole.
Hewan: Is there anyone who's influenced you throughout your career?
Ipek: An old colleague of mine, a scientist, taught me a lot when I was first starting out. He taught me to never jump to conclusions and always ask questions. Becoming a successful scientist means never feeling complete with the first answer you find, to always push it further and not stop until you reach the core of the problem. It's so easy for our perception to skew the root cause of an issue. Really listening to people and staying in this listening mode until you've determined what you want to do is the key to problem-solving.
Hewan: What excites you most about the work you're doing now?
Ipek: Change excites me. Every change is an opportunity to re-examine yourself, everything you do and how you can do it better. It isn't painless but it's the only way to learn. You can only grow when you're exposed to new things.
Hewan: What's the best piece of career advice you've been given? 
Ipek: The only limitation you have is yourself. We assume things won't work, or we aren't capable of doing something, or a path isn't right for us. You must always keep an open mind and have a strong rationale for everything you do. You need to see the value of your next step from the start in order to commit to it and find meaning in it. We should begin every activity by asking ourselves why we're doing it – and have a good answer to the question.
Hewan: Tell me something people might not know about you?
Ipek: I love all kinds of dancing. When I was younger I actually won an award in a dancing contest and have tried all sorts– from Latin to Ballroom – though Latin is my favourite.