Jon, R&D, UK
Jon works in clinical statistics at our Stevenage (UK) site. He explains how a career at GSK has enabled him to work across the R&D business.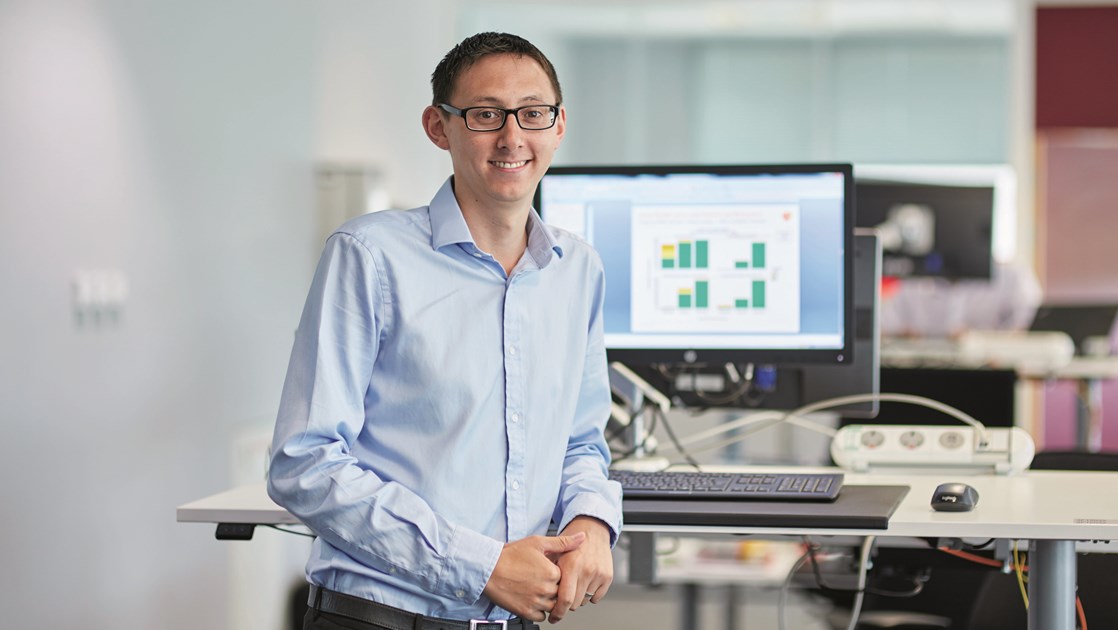 How would you describe your role?
Varied. Primarily I am responsible for the design, analysis and interpretation of clinical trials, however day to day activities varies with no two days the same. Working on a project we get involved with the clinical development strategies covering all aspects required to turn a compound into a medicine. We truly are drug developers these days and not just statisticians.
What do you like about your job?
The opportunity to work with incredibly bright people from a range of different disciplines. In science you are constantly learning and developing and embracing changes and doing the best possible science is very rewarding and very interesting.
What do you like about working at GSK?
The freedom and flexibility to be able to work on things which are of real interest to me. I enjoy researching new statistical techniques and then practically applying them to the problems I face in my studies. I am allowed the time to do this which enables me to apply what I feel is the best science.
Would you recommend GSK to other professionals in your industry?
Given the fact I've been at GSK ever since graduating in 2007 and am still enjoying working here today, I do think that I would recommend GSK to other statisticians!
How would you describe the opportunities at GSK?
Development is actively encouraged at GSK. Whether that be technical or professional development the choice is up to us. So the range of opportunities available for us is wide. It is simply up to us as individuals to know where it is we want to go.
What other companies do you hear good things about? Why?
While speaking to colleagues at other pharmaceutical companies it is great to hear how important the role of a statistician is regarded there as well as it is at GSK.
What do most people not know about R&D or the role of Statisticians at GSK?
R&D at GSK really is at the cutting edge of science and this also applies to statistics. We aren't just a t-test factory! Bayesian techniques, adaptive designs, analysis techniques, clinical trial simulations, missing data investigations etc are all actively performed by all Statisticians.
How have you seen innovation in action within GSK?
Statisticians play a key role in enabling innovation being performed at GSK. From calculating probability of success for a given design, to incorporating interim analyses for potential in-stream adaptations to be made, Bayesian analysis methods and interpretation of missing data patterns and tipping points for regulatory approvals. Statistical innovation is wide ranging and covers all areas of drug development path.