Larry, Marketing and communications, US
Stretch without strain
A varied 18-year career with GSK in the US has led Larry to his current role as a Brand Director at ViiV Healthcare, our HIV subsidiary. In this edition of Meet Our Managers, he shares what he's learned about keeping people focused and fulfilled.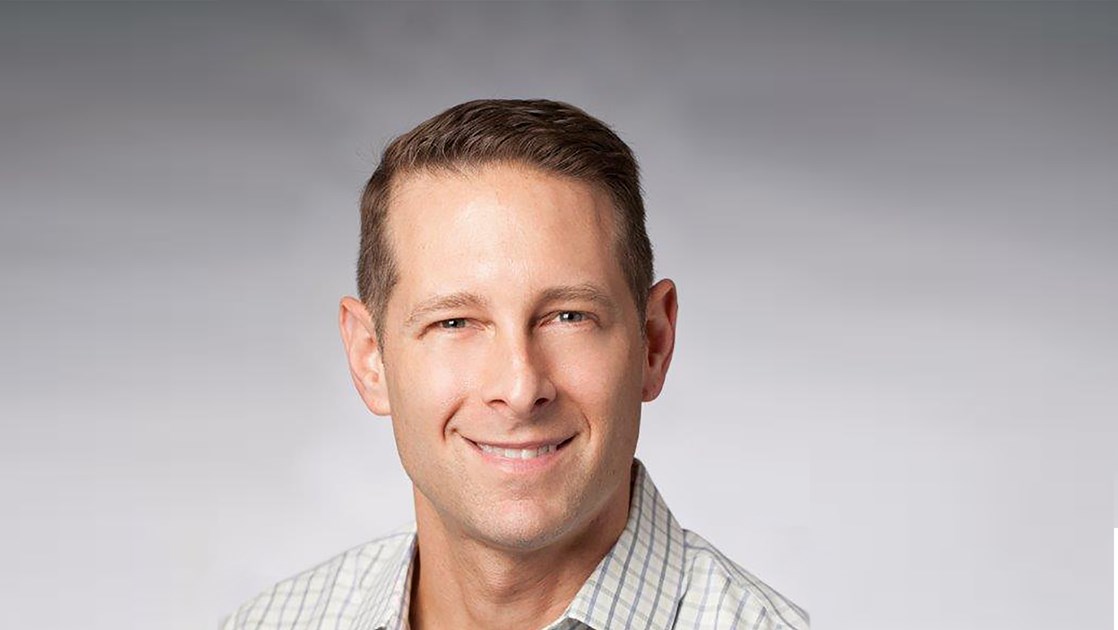 Larry's approach has been excellent for my development and set me up for success from day one. He provided complete freedom for me to work under my own initiative, while smoothly stepping in to mentor and guide me when needed. I couldn't have asked for a better line manager as I embarked on my Esprit journey.
Who's the best manager you've had – and why?
"I've been fortunate to have had several great managers. The funny thing is, some of my best managers have been the ones that pushed me to the brink of discomfort. It didn't always feel good at the time, but I've no doubt that I experienced the most growth during those times.
"A good manager can keep you in that sweet spot of continual development: stretch without strain. They know the situations that will test you, but they also know when to step in to help. They acknowledge the good work and give you the recognition you need to stay motivated. Over time this zone becomes your new normal – and you're ready for the next."
What values guide your approach as a manager?
"Trust underpins everything: be vulnerable and show your people you care. If you're pushing someone, they need to know you have their best interests at heart. When I started working with a new manager in a previous role at GSK, she earned my trust by representing me well to leadership and bouncing ideas off me before making decisions. Now, I try to model that with my own team.
"Empathy is important, too. We all spend a lot of time with work colleagues, and everyone has a whole life outside of work. I've found that taking the time to ask how people are doing before the day starts is time well spent."
What's your experience of managing people on GSK's Esprit programme?
"Having managed or worked closely with quite a few Esprit MBA graduates, I'm incredibly impressed with the quality of the programme and the calibre of the people on it. As they rotate around different departments and countries, they pick up fresh ideas and perspectives which then benefit our teams, too. By the time they finish, they're well placed for leadership roles in our business.
"I recently managed someone on the Esprit programme who was taking on a very complex project. Over the course of a year he really demonstrated his ability to lead, so needed my help less and less.
It's a great feeling to see someone flourish, achieve their goals and have them know that they did it
What attributes do you look for in people joining your team?  
"Curiosity. Passion. Work ethic. Teamwork. Fun. Whichever role I'm hiring for, these are the attributes I want to see in someone – because I know they'll do well.
"When I started at ViiV Healthcare, I knew very little about HIV. But I've always had a strong passion for the patient, and had some other experiences and skills relevant to the role. So my manager hired me despite being new to HIV. And I'm glad he did!"
What's the biggest lesson you've learned as a manager?
"To minimise distractions. With all the meetings and technology vying for our attention every day, it can be hard for people to stop 'doing' and pause to think: 'are we actually doing the right things?' Admittedly I continue to work at this, and I try to schedule in time each week to spend some time thinking, reading and getting some exercise to help clear my mind. I encourage others to do the same.
"I like to keep my team focused on very specific work. I'd rather have each person do two or three activities well than 15 sub-optimally. This goes for vacations, too. I tell my team that when they're on holiday, that's their only job. Rest and recharging is critical to being a productive and happy team member.