Maurizio, Vaccines, Venezuela
Prior to joining GSK, I spent 10 years in the Fast Moving Consumer Goods (FMCG) industry, working in Europe, Latin America and Asia.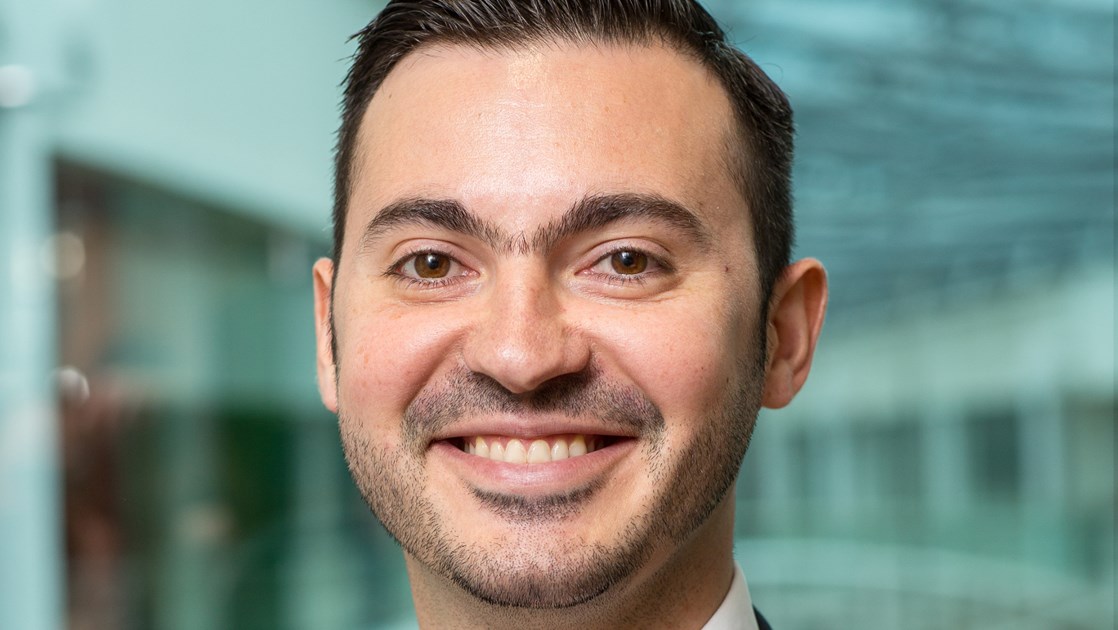 My background is in chemical engineering and I started my career in Research & Development before moving into some commercial roles. I did an MBA because I wanted to get an end-to-end perspective of how a company works – and get deeper knowledge in areas such as marketing, finance and organisational leadership.
The healthcare industry is transforming rapidly at the moment, particularly with advances in technology. It was the opportunity to be part of this change and make an impact that was really appealing to me.
With Esprit, you can get a breadth of experience across different areas in just four years, as opposed to eight years or more on a normal career path.
I chose to apply to GSK because one of my career ambitions was to work for a company that makes a difference to people's lives on a daily basis. It's so rewarding and fulfilling when you see a patient whose quality of life has improved because of the work you're doing.
Just as an example, when I was about to apply, GSK announced that they were making changes to the way sales representatives engage with healthcare professionals. Changing the way they were incentivised encouraged them to focus on the quality of information they could provide and the service they could deliver, rather than simply sales targets. It was a highly ethical – and bold – move that marked the company as different from the rest of the industry. I thought it was fascinating and the kind of company I wanted to be a part of.
The flexibility of the programme really allows you to tailor your rotations to your needs. I'm actually from Venezuela, but I started in Belgium in global vaccine market development to gain a broad overview of the all the markets, our vaccines portfolio and the operating model.
After that, as I'd already had experience here before joining Esprit, my mentor advised me to spend time close to the markets for my rotations, to gain greater operational knowledge in each country. So I decided to do a rotation in marketing vaccines in Spain, to see the commercial process all the way from global development to local implementation.
I really wanted to understand how materials were used by patients and medical staff, and experience for myself how the strategy we worked on at a global level was translating on the ground. To maximise my learning experience, I spent six months working as a sales representative during this second rotation. This helped me better understand the company as a whole and also allowed me to spot opportunities to make improvements.
I'm doing my third rotation in Italy, where I'm the business unit head for immunology and rare diseases. I have a team and together we manage a portfolio of five products in what is a complex and challenging national market.
One of the big advantages of these rotations is that you get to focus on the needs and challenges of different countries, as well as learning from the experiences of various roles. GSK is very supportive about making rotations between countries as smooth as possible. In fact, a unique feature about GSK is its open and supportive culture, with everyone open to offer help and advice. I've been able to create a wide network in a very short time.
With Esprit, you can get a breadth of experiences that would take eight years or more on a normal career path. It can be challenging but you learn to adapt quickly and discover how you can have an impact in a short period. If you're eager to continue developing yourself and ready to be out of your comfort zone from time to time, the Esprit programme will give you the opportunities you need.