Pippa, Digital and Tech, UK
The right environment to flourish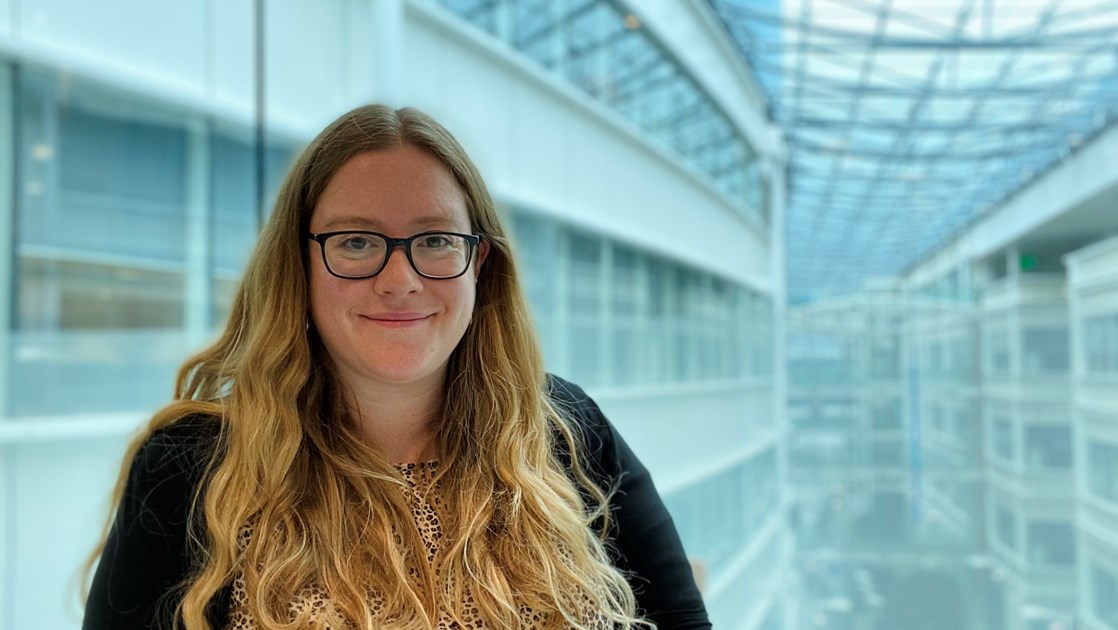 Pippa, a Change and Engagement Director for GSK Consumer Healthcare, shares her thoughts on the importance of embracing a variety of job role opportunities that have come her way. She also discusses her experiences of building mental resilience thanks to the help of her supportive Consumer Healthcare Digital and Tech team. 
My first job fresh out of university was in the civil service, working as a support analyst. I was temping – so I didn't know where I was going, or that I was going to work in a Tech team – I was just going to do a short contract in an office. Had someone said to me 'Would you like to work in IT in the civil service?' at that point I would have thought 'well I can't do that! I don't know anything about EITHER of those things.' But when I started, I realised quickly there are more important things than knowing everything before you get there – it's about your approach to the task at hand. Being practical is universal. I've now been working for 13 years in Tech departments; in communications, organisational change and project management. I still remind myself of the below, every time I start something new:
If you have a learning mentality, stay curious, continuously delve into understanding the scenario, and hone your transferrable skills, it will take you a long way.
I come from an arty family and graduated with a degree in English, I knew I wanted to do something where I spent a lot of time writing and have scope to be creative. From the outside, a role in Tech may not look like it fits the bill! However, when your work involves communicating to people, and particularly helping them through change, then your role will always allow you to be creative. People have different motivations and passions, and there are always new situations to navigate, new channels to reach your stakeholders with. People have this perception that tech is very formulaic, but it is constantly evolving, and increasingly centred on what people need, not just what software can do.
Building confidence and becoming an all rounder
I've found that gaining different experiences from a variety of job roles has been pivotal to developing confidence as an individual. A big chunk of my career has been defined by double-hatting – by which I mean I said 'yes' a lot and found myself doing multiple jobs at one time. I combined a project role with a communications remit, an external relationship management role with being a support team manager, a press liaison role alongside a HR project…the more things you try, the more you learn about yourself; what you like doing, what you can do, and what you might want to do in the future.
It's been shown that women, more than men, can fall into a trap where they focus on the 10% of a job description that they don't know rather than intervening with a voice that says, 'but you can do 90% of the role!' I love that there are women leading at every level at GSK, which is quite rare but is really inspiring, particularly as tech can be traditionally a male dominated function.
The days of getting on the ladder and climbing rung by rung until you reach the top will soon be a thing of the past – so people need to be flexible with their careers.
To anybody who is worried about their career prospects and isn't sure what path to choose, the advice I would give would be to look at opportunities and ask yourself – 'is this the experience I'd like to have?' rather than 'is this what I want to do forever?'. In the Digital & Tech team we embrace agility, which is all about experimentation. There's so many benefits to applying that to yourself, encouraging what's called 'T-shaped talent', which is having areas of expertise, but skills across many other areas. So, don't be scared and let opportunities pass you by - they will teach you to be adaptive and help build your confidence.
Creating the right environment to flourish
As part of the team preparing our department for the future standalone Consumer Healthcare company, my focus is making sure our people understand the journey ahead, and that we're building a great culture. People do best when we feel included, supported, and respected – that we can bring our whole self to work. The best part of my job is that I get to work with our people across our department to share and celebrate their stories - supporting development, supporting people to take risks, to experiment, to demonstrate and allow vulnerability about successes and failures openly is critical to our culture, as is share of voice in our internal communications. And, importantly, showing a sense of humour – whether that's playing bingo on our broadcast meetings or having leaders do a silly dance for charity- being human is what people relate to.
In order to have an environment that allows you to flourish and grow, I also think it's important to find your champions, the people who will not only support you to showcase your work but also constructively criticise and challenge you to do something new and think differently. It feels tough but it can bring a whole new level of confidence, which again will help you tackle new opportunities.
In Consumer Healthcare Digital and Tech, we're a team that help to lift each other up. Having undergone my own mental wellbeing journey, it's great to have these supportive people around me, who I am comfortable to 'bring my whole self' to.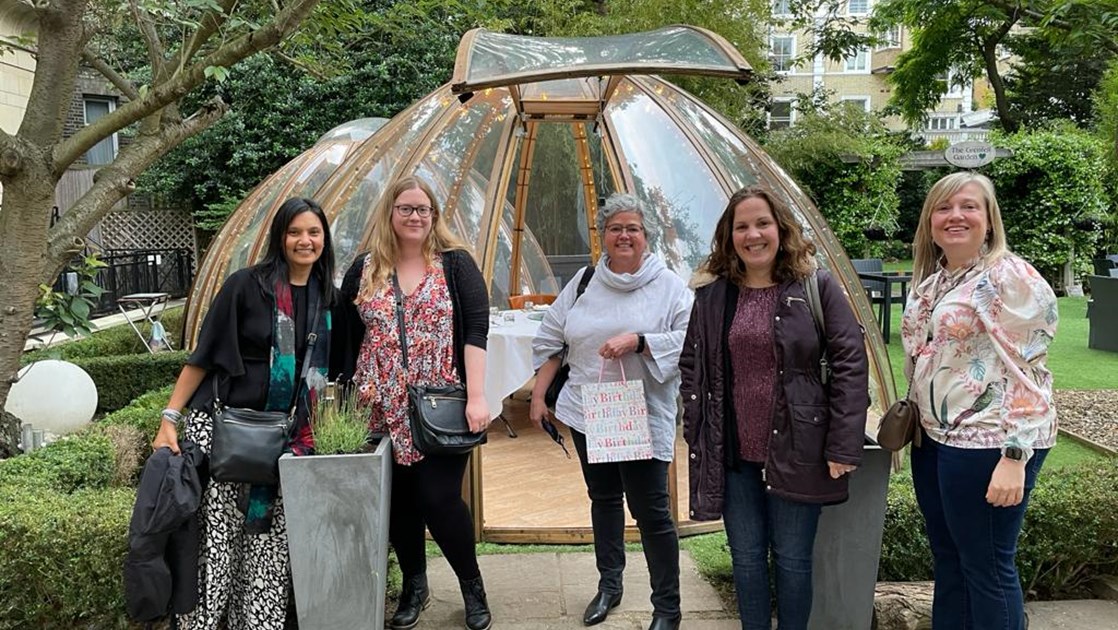 I've been hugely lucky to work for a number of inspiring, strong women in leadership roles, particularly over the past two years where the Consumer Healthcare business has gone through a lot of change, firstly with an integration, and now preparing for the separation from New GSK. I've learnt so much just by watching the way they tackle these huge challenges.
As part of my current role, thanks to the environment I'm in, I've been able to take part in projects I'm passionate about, including mental wellbeing initiatives and promoting inclusion and diversity. These topics are not just a trend to follow for a day or a week, and it's great to be part of a team that invests in these areas. It's also been wonderful to see how CH Digital & Tech has adapted to meet the challenges of COVID-19, still delivering but with the flexibility people need.