Rachel, Procurement, UK
A team without borders
Rachel, a Global Procurement Director based in GSK's UK headquarters, leads a team of 10. The catch? They're all in different countries. In this edition of Meet Our Managers, she serves up managerial wisdom with an international flavour.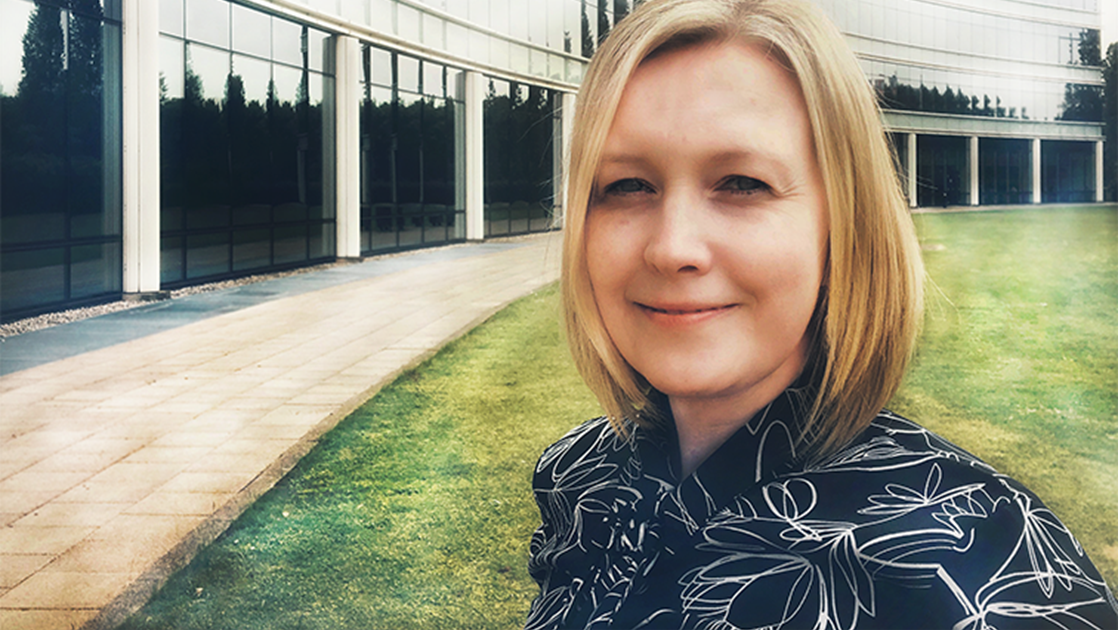 One of Rachel's real strengths is her ability to craft the development of others. By asking challenging, provocative questions – and challenging me to solve problems myself – she was essential in growing my strategic and critical thinking skills. Looking back, this was the best thing she could have done for my confidence.
What do you enjoy most about being a manager?
"When I think back to the day I joined GSK, I still remember the nerves. I'd held management roles before, but only at much smaller companies. A global organisation, an important social purpose, a new culture and corporate language – it was a big step for me. I recall thinking, 'am I really good enough for this job?'
"Fast forward nine years and I've come a long way – and I owe so much of this to my managers who believed in me and supported me every step of the journey. As a manager of others, it's this experience – of getting to know new people, learning about what motivates them, and then watching them grow in capability and confidence – that gives me the greatest satisfaction."
What's the biggest lesson you've learned as a manager?
"There's an age-old proverb, 'give a man a fish and you feed him for a day; teach a man to fish and you feed him for a lifetime'. It might be quicker and easier to do a task yourself, but if you always do that and don't delegate then you're not helping anyone. To develop people and increase productivity in a team, you sometimes need to go slow to go faster in the long run."
How do you manage different perspectives and personalities?
"I've found that building mutual trust and respect is essential. I'm very fact-driven, but I know that not everyone thinks in the same way. If I led a team of people just like me, I know we wouldn't be as effective.
"I admire my team members for their unique qualities. For example, one is always upbeat, great at bringing the sunshine to our calls and building relationships with others. Another is remarkably driven, focused and just gets things done. It's all about embracing these differences and learning from each other."
What are the biggest challenges of managing an international team?
"No two days are ever the same when leading a diverse team with different first languages, from varied backgrounds and cultures. We recently procured a new travel agent across GSK, which is very complex to implement as we move from a local to a global model for the first time.
"Travel procurement is an area that's new to many in our team, nuanced in different regions and emotive for people, too. It's a test of our ability to listen to each other and really understand what the issues are. This is a good thing for me, too, providing an opportunity to improve my communication, coaching and mentoring skills on a daily basis."
It's a test of our ability to listen to each other, providing an opportunity to improve my communication, coaching and mentoring skills on a daily basis.
How can a global team build close relationships?
"Managing remotely is a very different experience to managing a co-located team. I currently lead a team of 10 individuals located in 10 different countries and seven time zones. This means we depend on flexibility and technology.
"We have regular video team meetings, one-to-ones, a team WhatsApp group and I have a virtual open-door policy. I find that making time for informal 'water cooler' catch-ups, albeit remotely, is as important as structured, task-focused one-to-ones.
"For a team that's never actually met in one place before, I'm really pleased to see how closely everyone works together. I know my colleagues in other countries as well as I know colleagues in my own office – sometimes better!"