Tarek, Sales, Oman
How can we help ensure patients in some of the most remote parts of the world have access to the healthcare they need? Meet Tarek, a passionate medical representative who travels across the valleys and mountains of Oman to support isolated communities.


How would you describe your job to your friends?
My job consists of making sure GSK's products are accessible to the many people who live in isolated areas here in the southern part of Oman – what we call the Dhofar region, or Salalah. This is a very large area, full of mountains, valleys and waterfalls – especially during the monsoon season, or what locals call the 'khareef' time. No matter the many daily challenges we face, we work hard to ensure our patients have access to medicines – and do not suffer from living in these remote areas.
As part of my role, I also work on creating partnership projects with our stakeholders; and on developing healthcare providers' medical knowledge by providing them with the latest available data on managing asthma and COPD.
What did you do before joining GSK?
I am a pharmacist. I worked in a military hospital in Egypt for three years, before joining the pharmaceutical industry as a medical representative. I finally joined GSK a year and a half ago. Being at GSK makes me feel like part of a huge family.

What attracted you to this role?
Helping people and supporting them are what drives me in life – I would call it a passion. Besides, I feel blessed to have the opportunity to be exploring unfamiliar places, meeting new people and discovering diverse cultures. As part of my job, I come to work with many stakeholders inside GSK and among the medical community.
What might surprise people about your job?
To reach the farthest, remote health centres, we need time. We have to drive across mountains and valleys. And during these trips, it is not unusual to encounter animals such as camels, cows, goats and foxes. I have even seen the Arabian leopard once!
Overall, I really enjoy nature. Salalah is the only place in the region where you can find coconuts trees in every corner of the streets. I sometimes start my day drinking its water, instead of a coffee – how beautiful is that?
Salalah is located in a tropical storm and cyclone zone. During the months of May and June, we can expect to work under unstable weather conditions. It happened this year: on 26 May, the city was hit by a cyclone – Mekunu. It badly affected the roads and bridges, and unfortunately many old trees didn't survive it. GSK helped to relocate me and my family to a safer place and this support meant the world to me.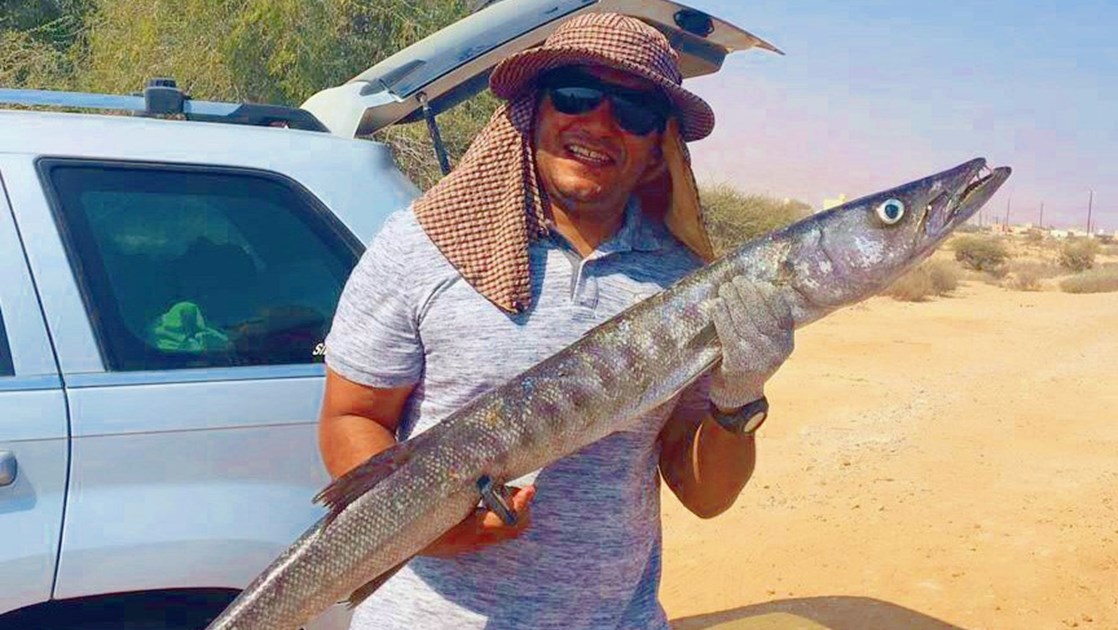 Tell us something that people might not know about you
Fishing is one of my favourite hobbies. Salalah is very famous for its fishing spots. It is a worldwide destination for anglers and shore fishermen. I enjoy going fishing once or twice a month – I even caught a giant trevally once. I was so proud of myself.
Fishing helps me learn how to be patient – and I strongly believe that patience plays a key role in dealing with planning and teamwork.