Thivyan, Oncology, UK
Thivyan works in Oncology cell therapy as an External Innovation Manager. Read how he works to turn innovative research into reality.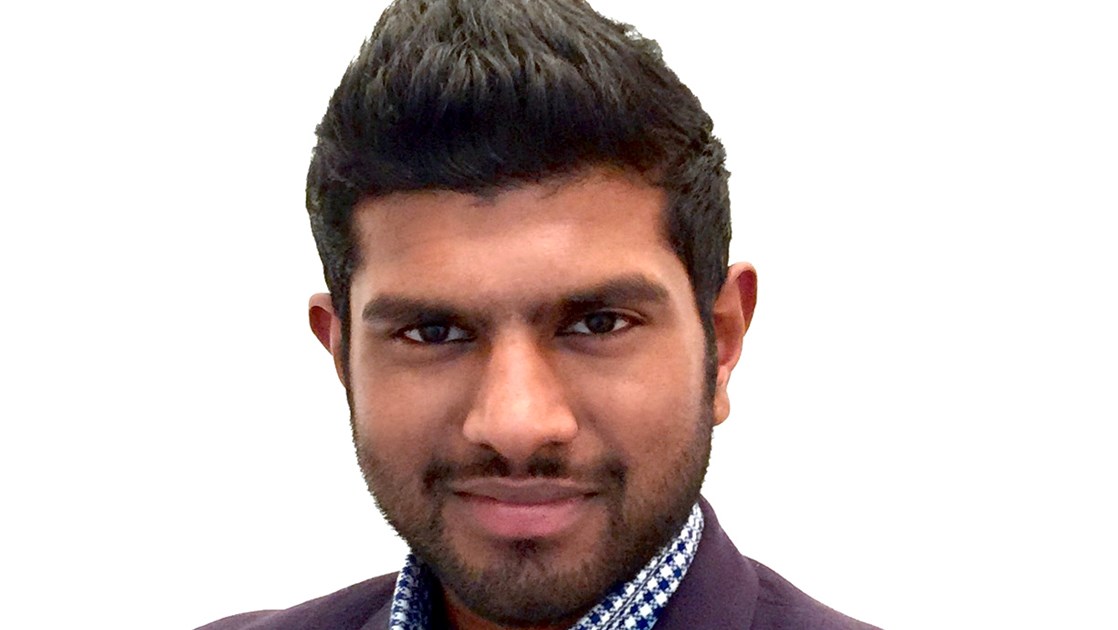 Tell us about you
My parents are originally from Sri Lanka, but they left during the civil war in the 1980s. I was born and raised in South West London and feel very fortunate to have some opportunities that were not afforded to my parents. A desire to help people led to a passion for science and medicine. Another constant for me has been my belief in inclusion and diversity and the great thing about my role at GSK is the ability to combine this with my love of science. From promoting freedom of thought and expression, to ensuring the right to bring your full self to work, I want to continue to make GSK a great place to be for all. The growing nature of the department and the visibility of our leadership team have made it possible for me to spread this message along with many other committed colleagues. That's the culture we have and I'm proud to be a part of it.     
What's your career story?
I studied Pharmacology at the University of Liverpool, followed by a Cancer Medicine Masters at King's College London. A lecture by a pioneer in the field of cell therapy, Dr John Maher, resonated with me. I knew I wanted to explore this further, and completed my PhD within his group, developing Chimeric Antigen Receptor (CAR) T‑cell therapy to treat solid cancer's patients. I attended a networking event and subsequently connected with Cedrik Britten, Head of Oncology Cell Therapy at GSK. The passion he expressed of GSK's vision for cell therapy development led me to apply to join the department. I started as a Scientific Investigator in the lab and have been able to translate the research skills I learnt to my current role. Our team connects GSK's Oncology Cell Therapy unit to the best external science via collaborations and partnerships. Everything we do is hinged on evolving innovation and insights, which certainly keeps things interesting.
What motivates you every day?
Bringing solutions to patients and being a part of accelerating the development of potentially transformative medicines to truly shift the dial for cancer patients is the real motivator. The energy across the team is infectious and it's impossible not to be excited about the future. Everyone here has a common goal when it comes to treating patients, and with that shared target in mind, we are far more effective. There's huge opportunity to turn innovative research into reality, and it doesn't get much more exciting than that.
What is your one wish for Oncology?
I want to see cell therapies work for solid tumour patients, not just for tens or hundreds of patients, but tens of thousands. This development will make it a truly viable medicine and we'll start to see the real-life impact of our work.
What's the best career advice you've ever received?
Actively listen and immerse yourself within the science and medicine development. Attend all the meetings you can, actively listen and speak to as many colleagues and experts as you can.
Don't limit yourself. Where you start is just the beginning - the different experiences shape you - either within teams, research units or further afield. Be open minded and use the experience to frame your future.
It is a really great time to join the Oncology team at GSK. There is a sense of purpose you can feel. I'm proud of what we're achieving and excited about what comes next.