Veronique, Vaccines, Belgium
Véronique, a Senior Manager in our Vaccines distribution business, leads a team of five project managers in Belgium. In this edition of Meet Our Managers, she shares lessons learned from over a decade of developing others in their careers at GSK.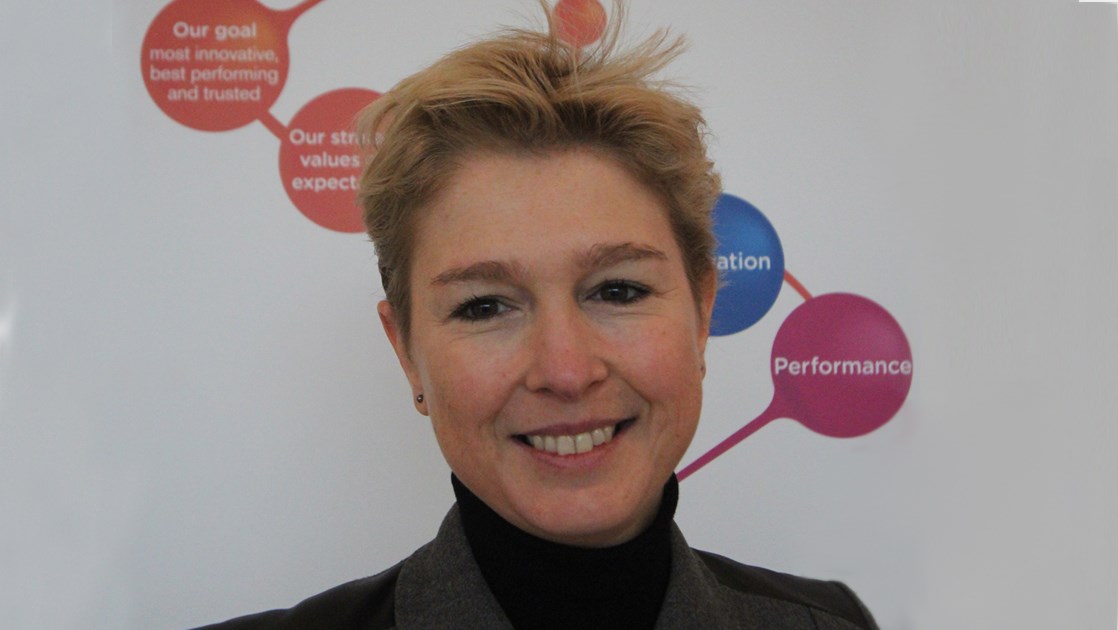 What Véronique's team says
When I joined Véronique's team, I was a humble graduate in my last Future Leaders Programme rotation, wondering what kind of role to do next. Leaving her team, I now have a clear vision for my career and the confidence to achieve it."
What do you enjoy most about being a manager?
"The best part is helping people develop. In my experience, lots of graduates are 'rough diamonds' when they start their career: full of potential but in need of a little encouragement to shine.
Someone might be a natural leader, while another might be a thoughtful communicator. It's my job to help them discover the abilities they might not see in themselves."
"I remember one colleague who joined my team as a project lead. It was a new role for her, requiring her to work with various senior leaders in English, which wasn't her first language. At first, we'd tackle important calls and meetings together, but it wasn't long before she didn't need my support anymore. I've never seen someone grow in confidence so much in just one year!"
What's the biggest lesson you've learned as a manager?
"People are motivated by different things. Career progression, international experiences, a pay rise, skills development, family life: these are all valid. I'm looking to understand what's important for each individual so I can be a better manager to them.
"A big part of this is empowering people to take ownership over their decisions and actions. I've found that if they feel this freedom, they'll give their best to the team."
How do you manage different personalities and backgrounds within a team?
"I like to mix people up. You can learn a lot from working with someone who approaches things differently to you, so I'm always thoughtful of how I combine different people on projects.
"That said, I'm also aware of the different strengths and preferences within the team. Our work can vary from planning distribution routes to managing third-party providers, so we'll split responsibilities based on what interests people.
"I love the richness that different cultures bring, too. In my team alone, we have people from Belgium, France, Mexico and China. We take the time to share in each other's passions – from fine cuisine to Chinese New Year. It's an important part of feeling happy and fulfilled at work."
What attributes do you look for in graduates on the Future Leaders Programme?
"I like it when a graduate shows an interest in the bigger picture. They'll be curious, ask good questions and want to know how their work impacts others and contributes to our broader business.
"Another thing is proactivity: a hunger to learn and willingness to share ideas. One member of my team recently returned to Belgium after an assignment in Australia, where they had a different approach to running virtual meetings. She's helped the team adopt this new way of working and we've become more efficient because of it."
How would you describe the culture at GSK?
"It's a refreshingly collaborative environment – particularly in contrast to experiences many of us have had at other organisations. It feels like we're united to achieve something. We know we can't produce our best results if we're not working as a team, so people are always ready to help each other."