Yusuf, Sales and Marketing, Turkey
Ever wondered what it's like to run the sales and marketing of a vaccines business? Yusuf, our Vaccines Business Unit Director in Turkey, shares how he uses his passion to improve people's health to run this complex business.
The journey to leadership
I've been working for GSK since the very first day of my career and here I am almost 15 years later. Helping to improve people's health is very exciting for me and what is more exciting, is the fact that working for vaccines means working for preventive health solutions.
Imagine that you have the chance to help protect the health of each and every child born in your country.
When I remember that I'm part of an organisation which is doing this every day and providing two million doses daily to over 160 countries, it makes 6me feel like a superhero.
At GSK, you get the chance to help protect everybody's health and the most beloved ones of everybody. This is the kind of magic we're creating every day.
When I started in 2004, I joined the Future Leaders Programme in a vaccines and dermatology sales role while I completed an Executive MBA programme. Since 2016, I have been working as Vaccines Business Unit Director and am responsible for the sales and marketing of our vaccines in Turkey.
How to run a vaccines business
It wouldn't be possible to do my job without my team. This is all about teamwork, starting from strategic planning to operational excellence in the daily interactions.

Turkey is one of the largest markets for vaccines and the public and private environment are complex areas to operate in. For the public market, our health authority announces tenders where they share the need for mass buying of vaccines with certain conditions for a time period. Companies submit their offers to provide a national immunisation programme with their vaccines. For example, preparation for an upcoming tender starts with the announcement of the winning bid in a tender and on that very day we start working for the upcoming one. During that period, from defining our stakeholders to negotiating demand forecasts, we manage a wide range of stakeholders, including healthcare professionals, press, external experts and more.
While this is happening, we continue our private market activities as a classic marketeer and salesperson needs to do. However, managing a wide portfolio of vaccines with a small sales team requires good prioritisation. The critical success factor for my role is all about how well we manage our various stakeholders.
The vaccines business requires the need to be flexible enough for effective stakeholder management in a complex environment. Resilience is another key for success because it can take almost three years to see the results of a tender process and one needs to start over from the beginning after a tender is concluded. Maintaining a desired level of engagement with our stakeholders for years also requires a drive to be solution oriented, not being distracted with too many factors, keeping the right strategic track and focusing on how to solve issues on the way.
Reflecting on the journey
During my career journey, I had the chance to experience several bid opportunities in tenders. Sometimes you win, sometimes you lose. During the almost 15 years I've had here, I really feel proud when we win vaccines tenders for some devastating diseases.
Playing a role in the protection of children all over the country and delivering the necessary vaccines for their future gives me pride.
I recall two great moments from my journey. One is about my fist site visit to Wavre in 2008. I was really impressed by the complexity of vaccines production. The other memory is about a competition, i4venture, which was held by the Global Vaccines Team in 2008. In i4venture we were asked to develop ideas for vaccines of the future. There are applications from countries around the world and my project is shortlisted with seven other candidates. It was a great experience for me to be innovative and represent Turkey in a global challenge.
Things you might not know about me
I have psoriasis and am a member of a patient advocacy group in Turkey for the skin condition. Since I was 19, I've been living with psoriasis and while I was working in dermatology business unit, I had the chance to share a deeper patient perspective with healthcare professionals and much more.
I'm also a big fan of basketball and I've been playing since my high school years. In GSK Turkey, I'm the captain of the employee basketball team and our team won the company league in 2013!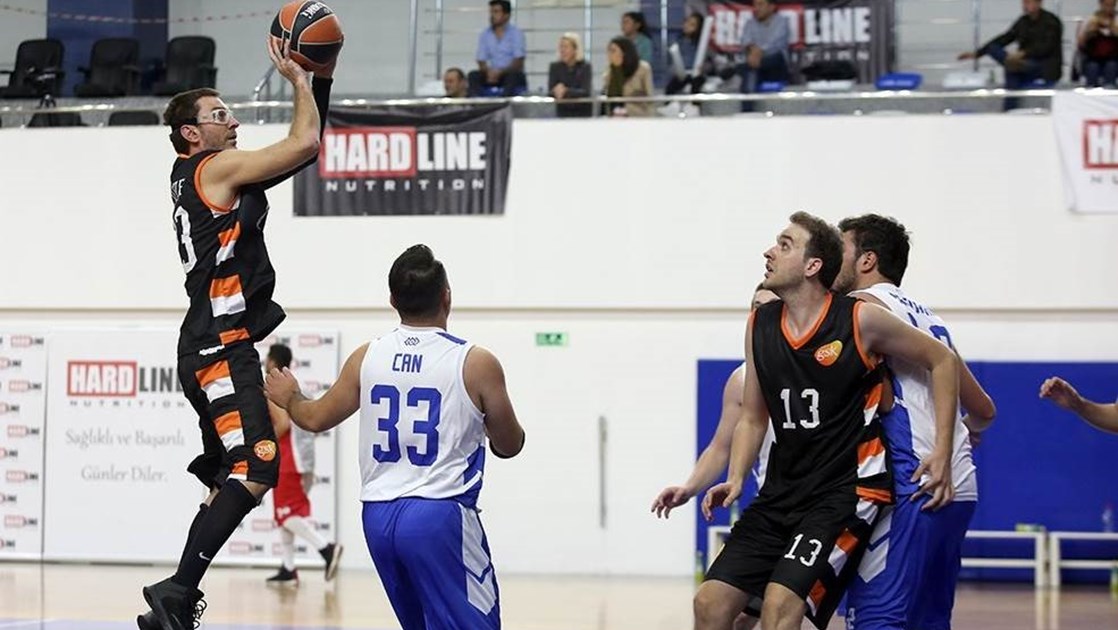 As a patient, I feel the proud of starting my career in such a patient-focused company; as a leader, I'm grateful to GSK for contributing to my development from the very beginning and now I'm trying to develop leadership capabilities in my team; as a person working in a global company, I'm happy to continue to work in a job where I can also enjoy my hobbies together with my colleagues.