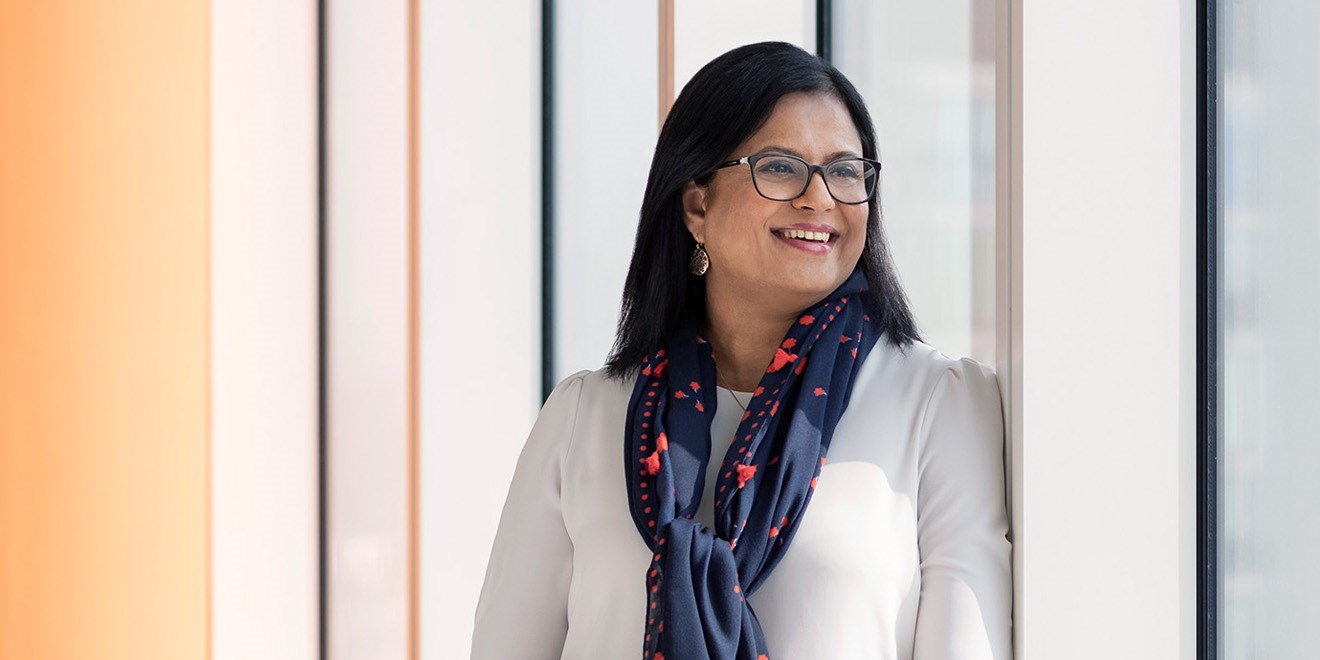 Shobie was appointed Chief Digital and Technology Officer, GSK, in 2021 and she is a member of the GSK Leadership Team.
Shobie joined GSK in 2018. She has deep and broad experience in both biotech and hi-tech companies and, most recently, has led Digital and Technology for GSK's Global Commercial organisation, transforming the company's capabilities in digital, data and analytics and playing a pivotal role in establishing a more agile commercial operating model. Before joining GSK, Shobie held senior technology leadership roles in organisations including AstraZeneca, Salesforce, Genentech and Roche.
Shobie holds a Bachelors degree in Electronics Engineering from Vellore Institute of Technology, University of Madras, India. 
External appointments
Follow Shobie on LinkedIn