We are a science-led global healthcare company with a special purpose: to help people do more, feel better, live longer. In New Zealand, our commitment is to bring our innovative medicines, vaccines, and consumer healthcare products to Kiwis. 
Our values are Patient Focus, Transparency, Respect and Integrity—and by keeping our values at the heart of everything we do, we can deliver extraordinary impact for our Kiwi patients and consumers, and make our New Zealand business a brilliant place to work.
GSK's history in New Zealand can be traced back by over a century. The 'Glaxo' in the company name has its origins in Wellington, where an entrepreneur Joseph Nathan established a trading company in 1873. This company laid the foundation for the Glaxo company formed later in Manawatu. This symbolises the culture of innovation that New Zealand is known for around the world.
Our prescription medicines
GSK's medicines portfolio covers seven key therapy areas – respiratory, immuno-inflammation, infectious disease, cardiovascular, metabolic, dermatology and rare diseases – and we are particularly known in New Zealand for our respiratory medicines.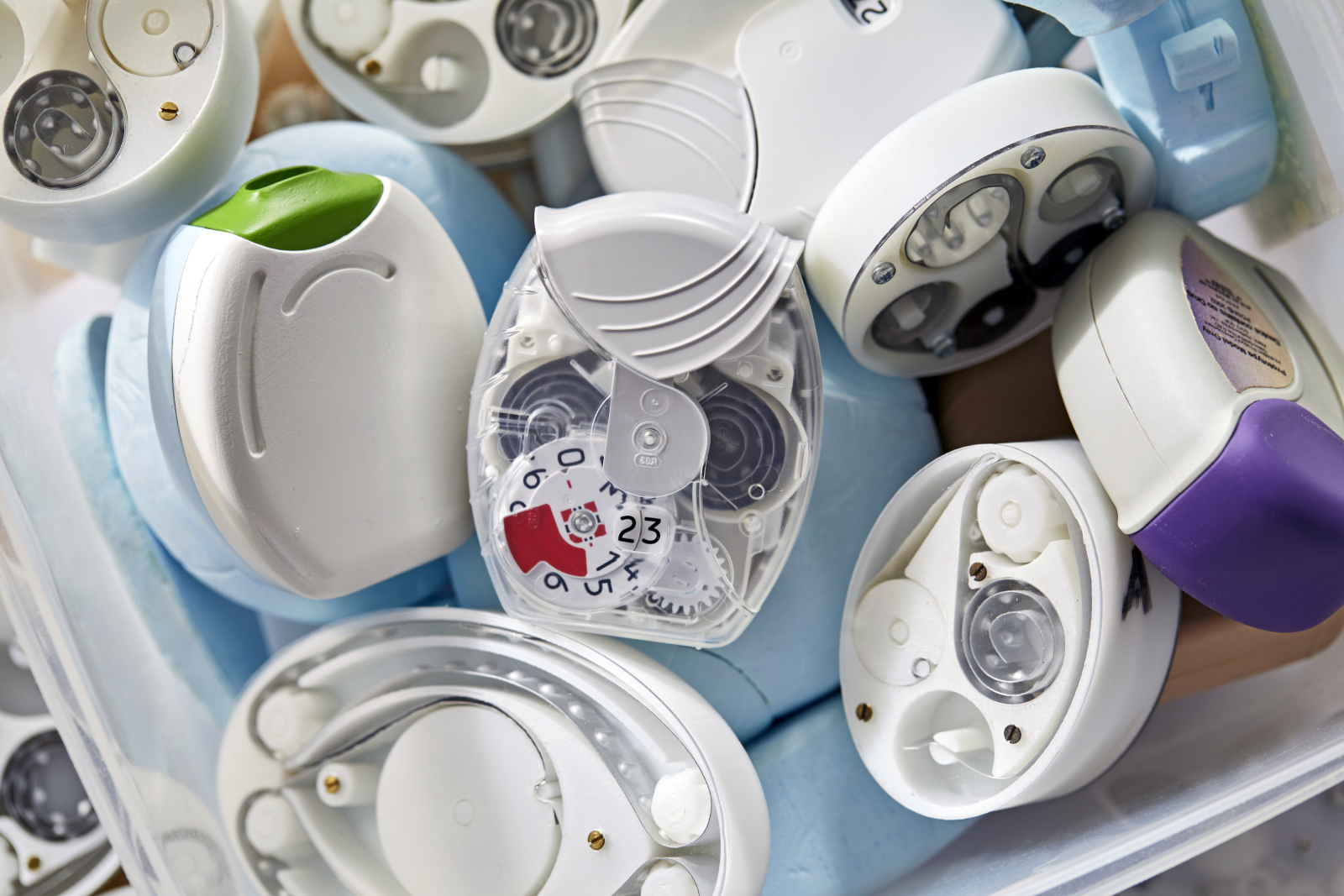 Our vaccines
Our Vaccines business is a significant contributor to global health. GSK's portfolio of vaccines in New Zealand helps prevent illnesses such as measles, mumps, rubella, whooping cough (pertussis), influenza and bacterial meningococcal disease.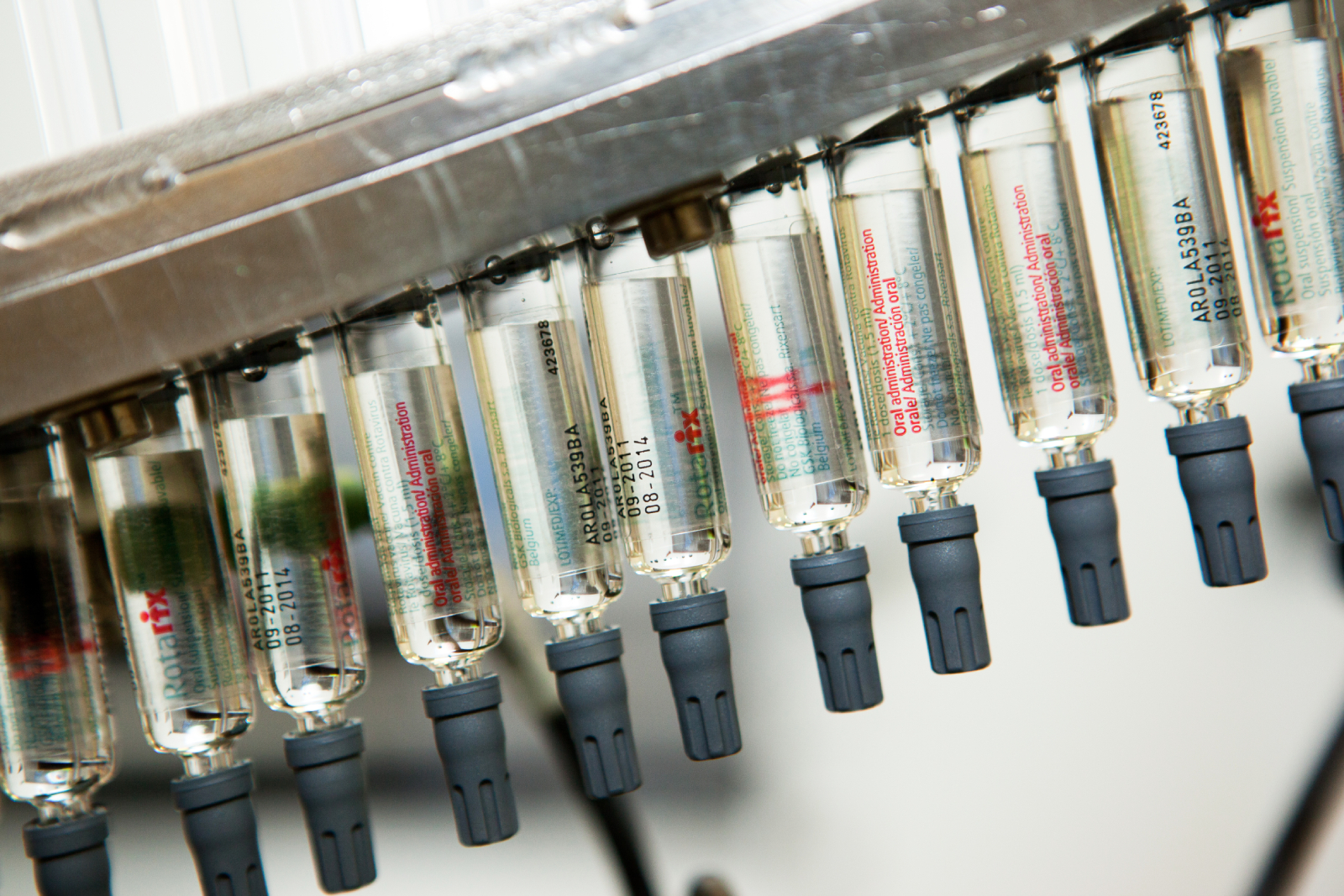 Our consumer healthcare products
We are a leading consumer healthcare company and develop and market some of the world's best loved brands and products, ranging from Pain Relief, Respiratory, Oral Health, Wellness and Skin Health.
Pain relief: Panadol, Voltaren, Advil 
Respiratory: Otrivin, Flixonase, Robitussin
Oral health: Sensodyne, Polident, Macleans 
Wellness: Centrum, Eno 
Skin health: Zovirax, Chapstick, Lamisil
Current roles
GSK is a place where outstanding people do amazing things. We are enthusiastic and dedicated professionals who are passionate about the health of New Zealanders. We are proud of the company's history and our commitment to bringing innovative medicines, vaccines and consumer healthcare products to people all over the country. We offer many employee benefits including flexible working options to support maintaining balance and enabling the best from our people every day.
Students and graduates
Our Industry Based Learning (IBL) program is developed to provide students an invaluable opportunity to get 12 months meaningful work experience in a supportive environment. For more detail have a look at the roles available below or click on the link below to find out more information about our fantastic program! GradNewZealand.
We are excited to announce that applications for our 2022 industry based learning are open! Apply now for only ONE of our business streams here:
Meet our people
Our employees bring their own experiences and expertise to our business to make us a diverse and knowledgeable team. Find out more about what it's like to work at GSK NZ from some of our employees here:
Kuini Thompson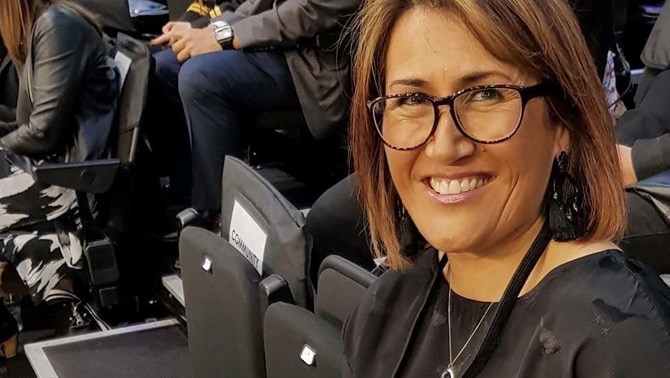 Kuini Thompson
Senior Sales Representative
Joined GSK in 2004
When did you join?
I joined the Glaxo whānau in 2004 as a Dental Representative on the consumer side. In 2005, I was contracted to the Pharma side as the Vaccines representative and worked part-time for both sides of the company. In 2006 I was given a full time role as a Respiratory Sales Representative and have been with the pharma-side of GSK since. 
What is your background?
Prior to joining the pharmaceutical industry I was a primary school teacher. I taught year 7 and 8 students. I was part of the working group that developed Tomorrow's School's, and helped write the curriculum for various subjects. I was heavily involved with sport and the arts, coached many teams, and co-wrote and produced four school musicals during my teaching career.
In 1997 I joined Hoechst Marion Roussel as a medical representative, and have been in the pharmaceutical industry since.
What do you like about working with GSK?
I enjoy the fact that no 2 days are the same. Every day brings new conversations and challenges. I really love the team environment, and the support we give to each other. Working out in the field could be lonely, but it isn't, as the team environment and culture we have is one of whānau and manaakitanga. 
What does your role entail?
Everything! You name it, we do it! The main component of my role is to get our products into the customers hands. I sell our products to prescribers. I convince them to prescribe our medications to appropriate patients sooner rather than later. There is an educational component to my role, but the main part is to sell.
What has been your career highlight so far?
I don't have one highlight in my career as a Sales Representative, I have many. The role I have is one that continually evolves. The best part of my role is that you cannot stop as you are constantly learning. Each day the environment changes so we must too. The skill of flexing and adapting whilst continuing to learn is one that I don't believe any other role could offer and is why I enjoy my role so much.
What do you do when you are not at work?
When I'm not working, I'm either coaching netball, watching my kids play sport, learning how to weave, or just chilling out at home with my family. Whānau time is the most important part of keeping me balanced.
Back to top
Eddie Lim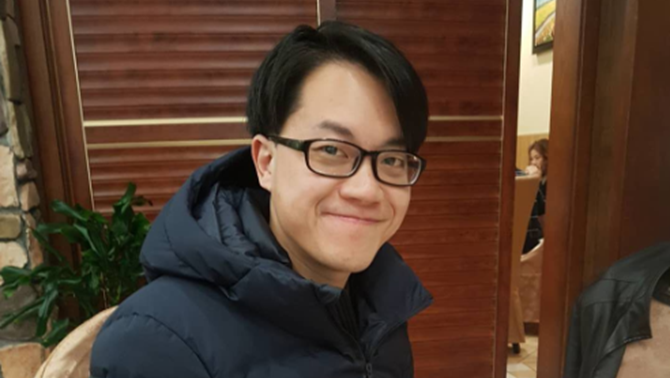 Eddie Lim
Medical Operations Manager
Joined GSK in 2016
What is your background?
I graduated from the University of Auckland with a Bachelor of Pharmacy and a Master of Management. I worked as a Community and Compounding Pharmacist for a couple of years before joining GSK in 2016 as a Medical Representative. In 2017, I was presented with an exciting opportunity to join the Medical team, and I have since worked as a Medical Science Liaison and currently as a Medical Operations Manager.
What do you like about working with GSK?
GSK is an amazing place to work in because of its commitment to excellent world class research and utilising its scientific capabilities to ensure that improving patient outcomes is always the number one focus.
What does your role entail?
My role covers a variety of areas including but not limited to medical operations, compliance, governance and medical affairs, with the aim of ensuring that the medical team has the capabilities to function smoothly and cohesively as a unit.
What has been your career highlight so far?
In my time with GSK so far, it has been an absolute pleasure to have been given the opportunity to scientifically engage and support health care professionals all across New Zealand in order to create a better understanding of our respiratory portfolio of medicines.
What do you do when you are not at work?
Outside of working hours, I can be found walking my dog, gardening, watching American Football (Go Packers!!) and occasionally deliberating whether or not to pick up baking again.
Back to top
Rachel Taylor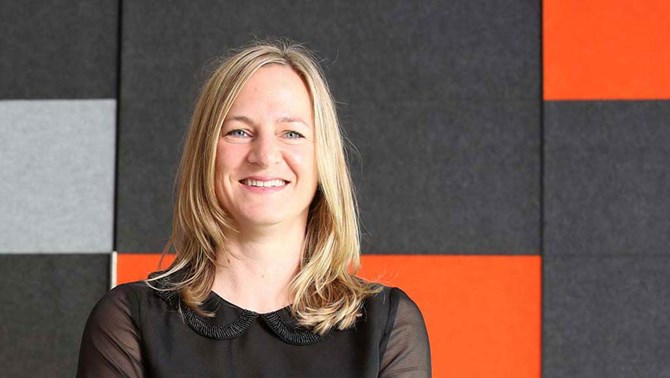 Rachel Taylor 
Commercial Quality Manager 
Pharmaceuticals 
Joined GSK in 2000
What is your background?
I completed a Bachelor of Science at Auckland University. After graduating I worked for a Biotech manufacturing company in Quality Assurance for two years. I started at GSK in 2000, and have worked in a number of Quality roles, to find myself now as the Commercial Quality Manager for GSK NZ.
What does your role entail?
My role requires GSK NZ to implement and maintain the highest standards of Quality through our processes we have, and the products we supply. GSK works to a Quality Management System that ensures the best industry standards. We do this by having robust processes, trained staff, and monitoring of our products and processes.
How has GSK supported your career development?
GSK really supports people development. From the day I started at GSK I have been encouraged and supported in my own personal development, with mentors, coaching, internal and external training and on the job training and development.
What do you like about working with GSK?
GSK NZ has a small number of employees, so our roles are very broad and varied. There is always something on the go, and we're working with a lot of different people around the world so we can ensure we are bring the right products to patients at the right time. Personally it's really satisfying knowing what we do in our day to day roles, is helping people.
Many New Zealanders (including my own family) will be taking our products and with this feeling better and living longer. I love it when things go well, but in all things there are challenges. So even more satisfying is sorting out issues to maintain supply of Quality product to our customers (patients).
What do you do when you are not at work?
As a family we love being outdoors enjoying the wonderful country we live in. We do a lot of outdoor family activities, riding bikes, walking around some of the lovely walkways NZ has and swimming. When I have some time to myself I enjoy riding with friends, reading and playing soccer in our GSK social football team.
Back to top
Ahmed Aziz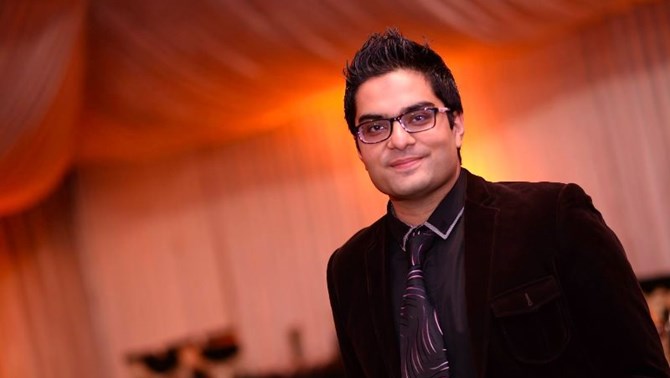 Ahmed Aziz
Senior Brand Manager
Vaccines
Joined GSK in 2014
What is your background?
I completed my school and university education in Pakistan. I continued to attain an MBA from the Institute of Business Administration (IBA), Karachi, Pakistan. My time at IBA contributed immensely towards building my commercial acumen, because I actively participated in extracurricular activities and student body management.
In addition, I interned at different organisations each year during summer holidays. After IBA, I went to Cardiff University, United Kingdom to gain an MSc in Strategic Marketing. In August 2014, I was employed in GSK as a Medical Representative for the Canterbury region of New Zealand. After gaining 18 months of valuable field force experience, I moved into the Vaccines business as the Associate Brand Manager.
What do you like about working with GSK?
Everything we do at GSK is to make the patient feel better, do more, and live longer. As far as my role in Vaccines is concerned, it is a great privilege to be a part of a team that is working hard to protect the world from vaccine preventable diseases. 
What does your role entail?
My role as Associate Brand Manager has a great breadth to it. I am a part of a cross-functional implementation team working to support the Ministry of Health and the Immunisation Advisory Centre to manage the changes to the GSK vaccines that will be on the National Immunisation Schedule in 2017. I lead vaccines digital projects and sales engagement; the role is multifaceted, challenging, and exciting. 
What has been your career highlight so far?
2016 was a year of highlights. As a part of the Medical Representative team, I had the privilege of being a part of a team that launched the new Ellipta portfolio; including Incruse Ellipta and Anoro Ellipta for COPD patients, and Breo Ellipta for Asthma and COPD patients.
As a part of the vaccines team, it is a great joy being a part of a team that is supporting the implementation of the GSK vaccines on the National Immunisation Schedule.  
What do you do when you are not at work?
I engage in a wide variety of activities outside of GSK. I am an avid reader of history, comedy, and graphic novels. I am currently learning Te Reo Māori and studying/writing satire in my spare time. I sometimes enjoy dancing, specifically, Brazilian Zouk. 
Back to top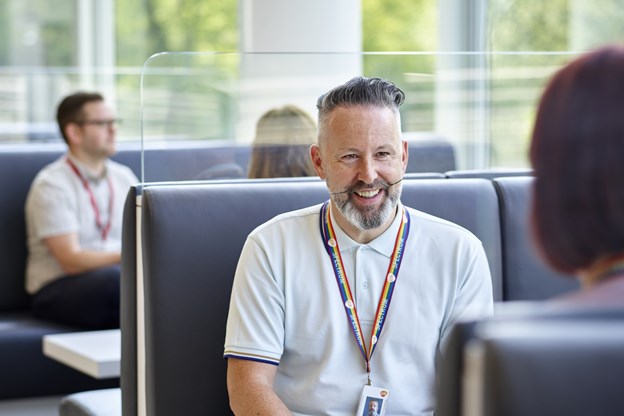 Rainbow Tick
GSK is proud to be the first pharmaceutical company in New Zealand to achieve the Rainbow Tick. This certification means we embrace the diversity of sexual and gender identities and believe our differences benefit our organisation. Achieving company-wide diversity is a process which requires a significant investment in training and policy making. This effort is well worth it because every employee has the right to work in a safe and inclusive environment.