Today, we employ 1,100 people across the market.
Our Dublin headquarters is home to our Pharmaceuticals and Consumer Healthcare business. Our Pharma business is one of the largest providers of vaccines to the Health Service Executive and all vaccinated babies in Ireland receive at least one GSK vaccine, while our Consumer Healthcare business is a leader in oral care and pain relief in Ireland.
Our Dungarvan manufacturing site started operations in 1981 and produces 6.5 billion Panadol products a year for export to over 70 markets worldwide. And at our Cork hub, we have staff working in a variety of global roles within GSK.
We are committed to playing our part in Irish communities through our charitable partnerships with organisations like Barretstown and our employee volunteer days. We also support Irish patient groups and HCPs undertaking research so they can continue their great work.
Through our sales, marketing and medical teams, we make a range of over 100 prescription medicines and vaccines available to Irish patients, while our Consumer Healthcare business is a leader in oral care and pain relief in Ireland.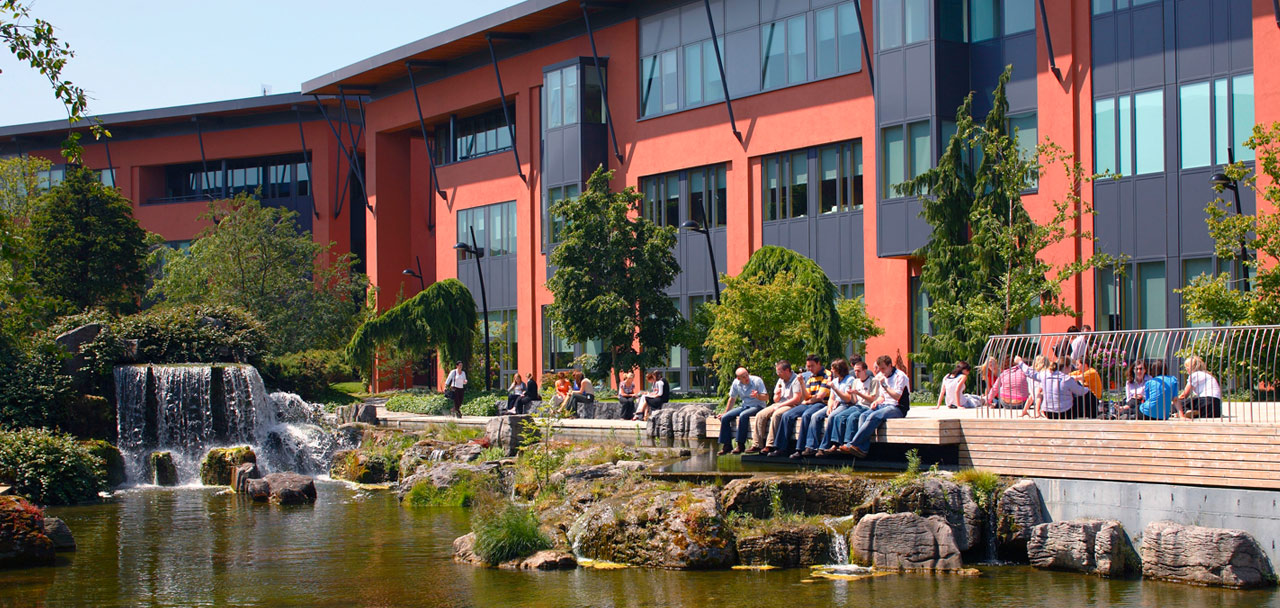 Pharmaceuticals and Consumer Healthcare
Address
12 Riverwalk
CityWest
Dublin 24
D24YK11
Tel:
GSK Dungarvan is one of our global supply sites with 750 employees supplying products to 70 markets around the world. The site produces 6.5 billion Panadol products a year, and products manufactured at Dungarvan account for approximately 10% of all GSK Consumer Healthcare sales. The site is located in County Waterford, on the South East coast of Ireland and commenced supply in the 1980s. Aligned with GSK's ambitious environmental targets, we have zero waste to landfill from the site and our biomass energy facility which opened in 2016 and provides 100% of the site's heat, hot water and steam.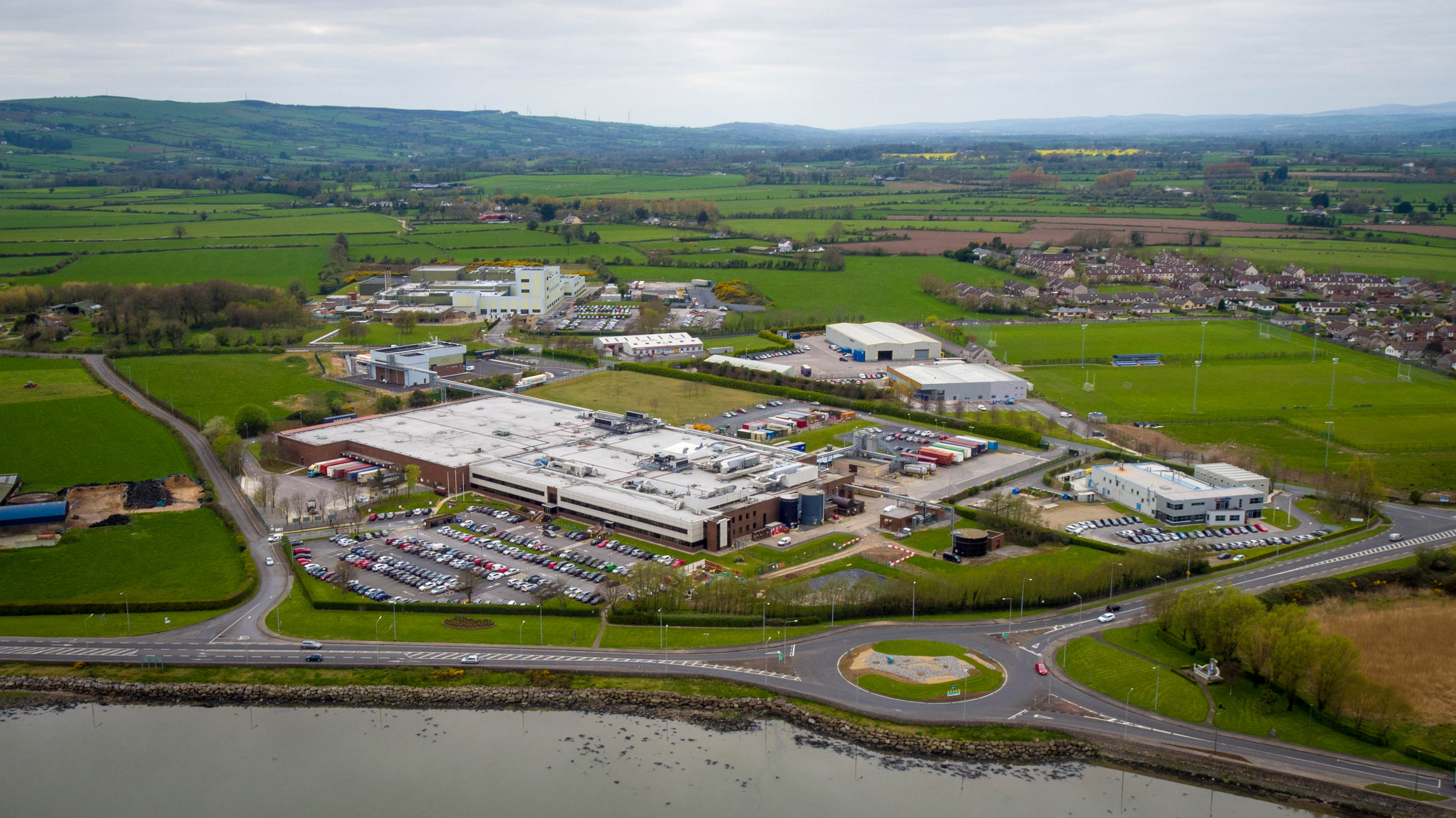 Dungarvan manufacturing facility
Address
Youghal Road
Clogherane
Dungarvan
Co. Waterford
X35 Y983
Tel:
Our offices located in the Cork Airport Business Park are home to a variety of global support staff covering operations in our R&D, Pharma and Vaccines organisations. Our Cork laboratory, located in the Carrigtohill industrial estate, provides specialised analytical support to our global pharmaceutical manufacturing sites and supply chains. The facility was constructed in 2021 and commenced operation in 2022.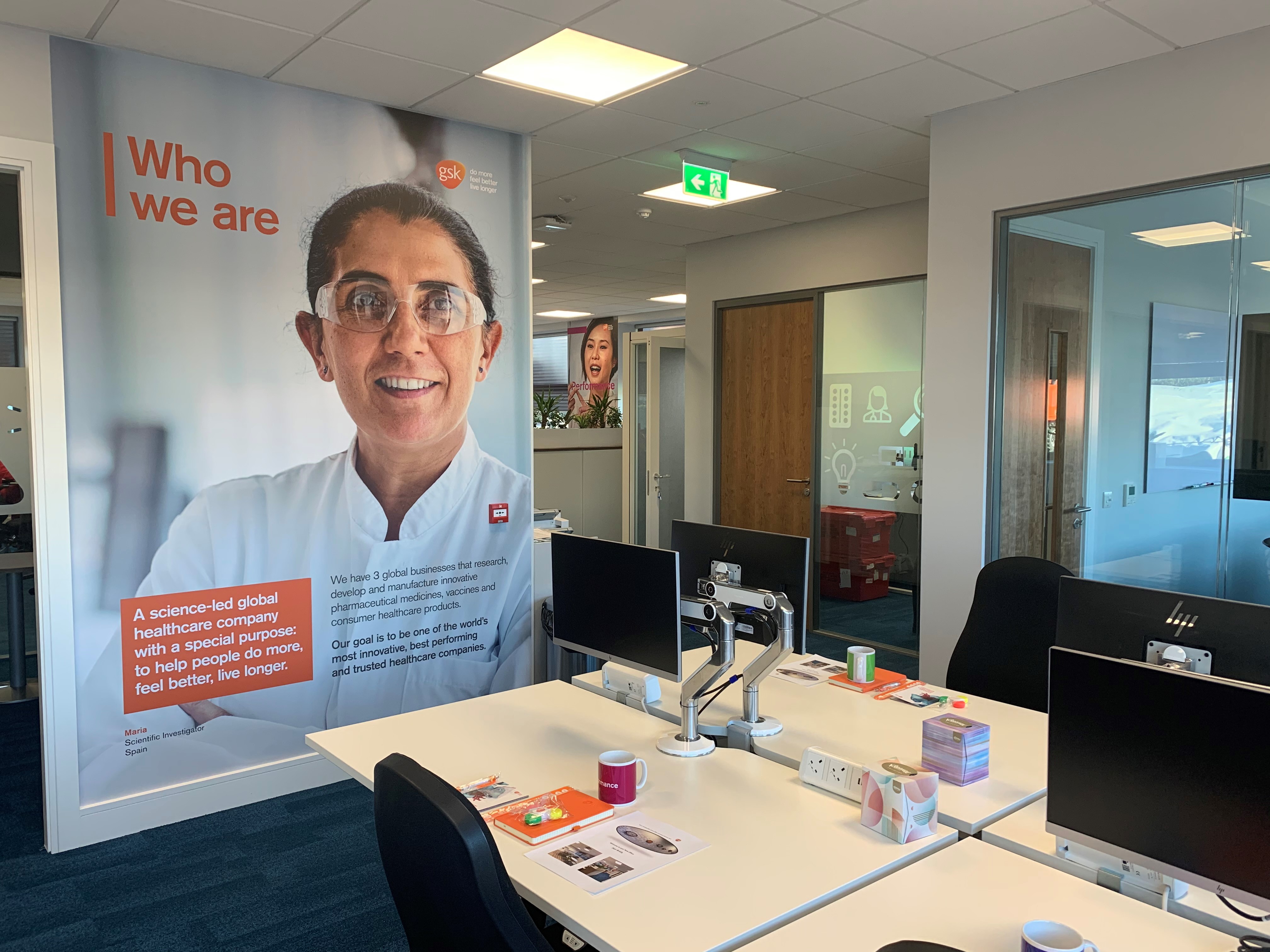 Cork Office
Address
Unit 2500
Avenue 2000
Cork Airport Business Park
Cork, T12 P6PT
Tel:
Cork Laboratory
Address
GSK
IDA Business Park
Carrigtohill
Co. Cork
T45CD90
Tel:
021-235-6508 (during business hours)
Tel:
+44 1438 745745 (for emergency use only)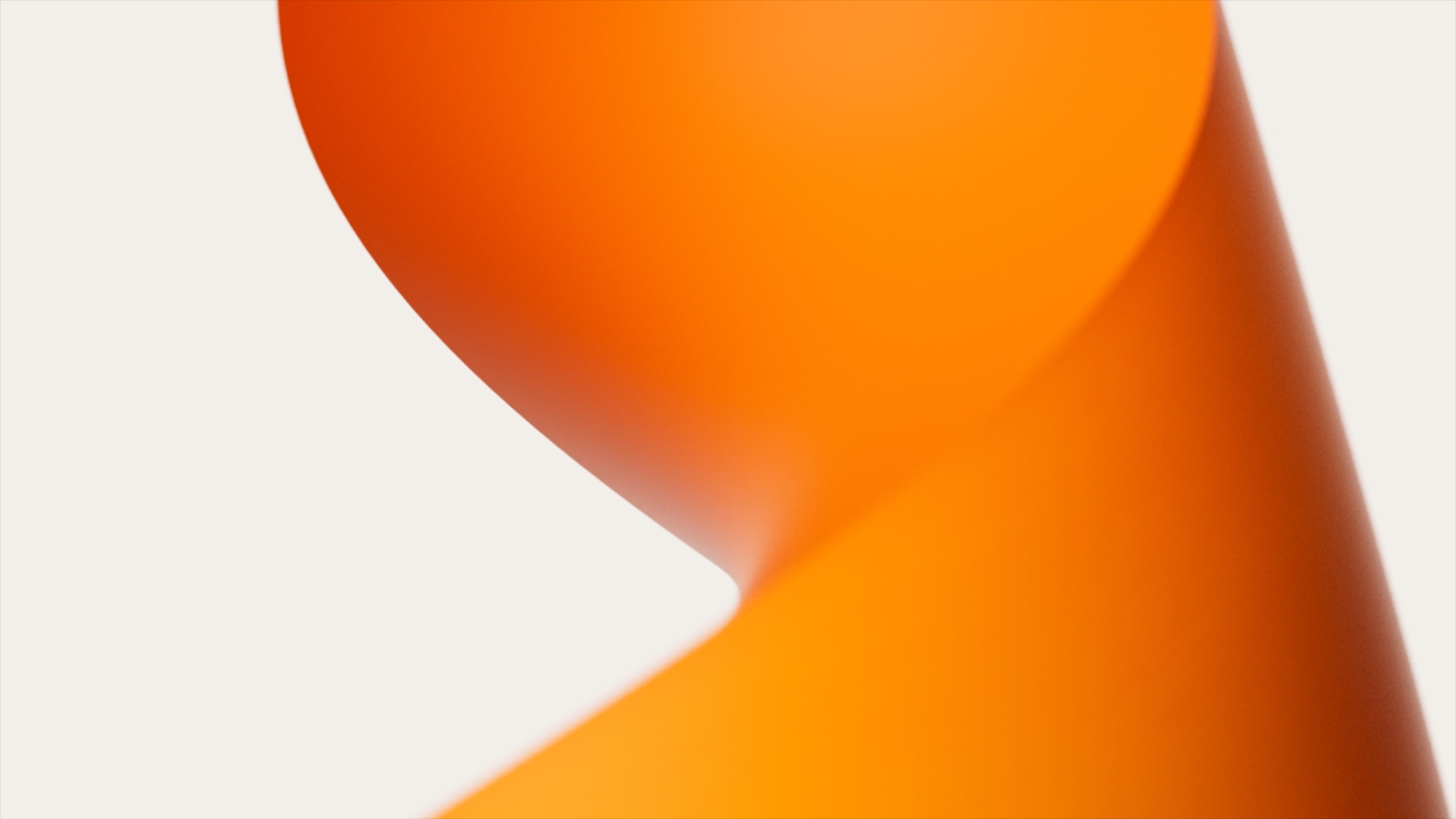 GSK correspondence to Minister Roderic O'Gorman regarding the Mother and Baby Homes Commission of Investigation report - 23 March 2021
GSK correspondence to Minister Roderic O'Gorman 23-03-21 (PDF, 103.8KB)
Careers
Search for jobs in Ireland:
Reporting an adverse event
To report an adverse event related to a GSK pharmaceutical product in Ireland please email ireland.drugsurveillance@gsk.com.
Our Privacy Notice outlines how GSK handles the processing of personal information when dealing with your enquiry, complaint or adverse event report.
Back to top
Consumer Healthcare customer enquiries
Media enquiries
Niamh Mullen, Head of Communications and Government Affairs
Email:
Tel.:
For Consumer Healthcare media queries please contact Irene Lawlor
Email:
Tel.:
Back to top
Disclosure of payments to HCPs and HCOs
For information about the disclosure of transfers for value to Irish healthcare professionals and healthcare organisations, please see
Healthcare professionals
Healthcare professionals in Ireland can obtain information about products and therapy areas by visiting
Supporting Research
As part of GSK's commitment to improving the quality of human life by enabling people to do more, feel better and live longer, we recognise the valuable role that supported studies play.
Supported Studies are research conducted by an external sponsor with GSK's support. GSK reviews proposals received at set points throughout the year. If you are a researcher interested in submitting a proposal or for more information on supported studies, please go to
Compassionate use
GSK recognises that there may be circumstances when it is appropriate for healthcare professionals to give their patients investigational medicines to treat life threatening or seriously debilitating diseases/conditions where no satisfactory alternatives exist.
For more information on compassionate use of a GSK investigational medicine, please go to 
Our Work with Patient Organisations
Patient organisations play a vital role in Irish health: as well as providing accurate information and support for patients in Ireland, they also act as representatives for patients and ensure their voices are heard and needs are understood.  Patient groups campaign for change on issues that affect the lives of patients and those that care for them.  Some also carry out vital research into the causes and potential treatments for specific conditions.
Why GSK supports patient organisations
We want to support patient groups to continue their great work. We believe we share common goals of wanting to help patients prevent, manage and treat diseases as well as helping make sure patients can access accurate and reliable information and can find support from a trusted group who understand what they are experiencing. We also believe it is important that the voice of the patient is a strong and active one in Irish healthcare and hope that our support helps ensure patient groups can communicate their needs and raise awareness on behalf of their members.
In Ireland, we work with a wide range of patient organisations in disease areas such as asthma, COPD, HIV, meningitis and migraine.  We are proud to work with these organisations to better the outcomes for their members.  GSK and patient groups share a common concern that the healthcare system should focus on preventing, treating and managing disease, and that patients should have access to high quality medicines, services and information on their illness.
How we work with patient groups
How we support these groups is very important to us at GSK: Ensuring we are transparent about any support we provide and respecting the independence of the organisations are our guiding principles. For example, we always ensure that any contribution we make does not exceed more than a quarter of a group's annual income. We are very clear there is no commercial influence attached to our decision making process around how we support any patient group nor would we ever ask for any commercial support in return. We want to build sustainable and trusted relationships in the best interest of the patient organisation over the long-term: we have worked with some of our patient groups for over 15 years.  
Back to top
Independent Medical Education
At GSK, we are proud supporters of independent and transparent medical education for healthcare professionals in Ireland.
What does this look like?
Outcome driven:
We want to support education initiatives with clear, measurable outcomes so that the benefit to patients is measurable and demonstrable.
Patient Focused:
We also want to concentrate on disease areas in which there is a genuine patient need and in which we have a mutual scientific interest.
Arms-length:
We have no involvement or influence on the education development, logistics or participant selection.
Need:
We focus our financial resource on programmes that have the greatest potential to enable people to do more, feel better and live longer
Why GSK supports medical education?
Supporting medical education has always and continues to be a very important part of what we do at GSK. The healthcare professionals who prescribe the medicines we develop are an integral part of a patient journey. Healthcare, particularly medicine, is an innovative and fast evolving area. We want to support healthcare professionals in ensuring they can access high quality, up to date medical education to help them make the best decisions for their patients.
Why independent?
At GSK, we have changed how we support HCPs: instead of directly funding healthcare professionals, we are finding new, more independent ways to do this. These changes do not affect our commitment to medical education but instead mean the decisions about 'what', 'how' and 'who' are made by independent organisations and not by GSK. It is very important that this support exists, particularly in a healthcare system under severe resource constraints. But we believe it is equally important that this is done transparently and free from perceptions of any potential conflicts of interest. The combination of HCP and patient confidence in healthcare plays a critical role in how patients feel and how they respond to treatment so it is very important that these relationships are based on trust.
Timeframe?
We are not currently accepting applications. The next funding round will be announced in the coming months.
Any Further Assistance:
Email:
irelandmedicaldepartment@gsk.com
Mail:
Business Support Executive. GlaxoSmithKline Ireland Ltd, Citywest business Campus, 12 River Walk, Dublin 24.
Back to top