GSK response to the situation in Ukraine
Alongside the global community, we share deep concern about the tragic events happening in Ukraine. We are taking actions guided by our purpose, and as a company dedicated to health and care for people and patients.
We want to show, through GSK's actions, that we condemn this unprovoked aggression and the harm being done to the people of Ukraine, and we strongly support the reaction of governments around the world, including sanctions.
Humanitarian support
We are providing targeted humanitarian support through long-term NGO partners who have teams on the ground in Ukraine and neighbouring countries. We'll continue to respond as the situation evolves, guided by our humanitarian principles.
We have donated £3.25million to the Red Cross and Save the Children who are providing food, water, first aid, medicines, warm clothes and shelter for people in Ukraine and refugees at the border.
We have donated £250,000 to Crown Agents (an NGO that has worked with the Ukrainian Ministry of Health (MoH) for the past 20 years) to fund 2,500 medical trauma kits; and are in discussions with them on how to enable continued supply of essential medicines into Ukraine.
Through ViiV Healthcare, we are making available significant donations of anti-retroviral medicines to the WHO, national AIDS programmes and NGO partners to support children and adults living with HIV who have been impacted by the conflict. ViiV has also made an initial £200,000 in emergency funds available to existing partners through our Positive Action programme.
In addition to our company donation, our employees around the world have donated over £300,000 to Save the Children and the Red Cross, which GSK will match.
We have responded to urgent product requests from the Ukrainian MoH with donations of 500k units of medicine and consumer products from our warehouse located near Kyiv, including antibiotics, asthma medicine, treatments for epilepsy patients and pain relief products.
We are in discussions with UNICEF around supply of essential childhood vaccines to Poland, to protect the rapidly growing refugee population.
GSK in Russia
The situation in Russia is complex and rapidly changing. Our priorities are to support GSK people and support access to essential products.
We support global sanctions and will comply with them and take a precautionary approach to stop, to the fullest extent possible, any direct involvement and support to the Russian government and military.
We have already stopped advertising our products and will now move to stop promotion-related activities in Russia.
We will move to prioritising supply of products that are essential for people's health while we can (and in compliance with sanctions).
We are not starting any new clinical trials and will not enrol new patients into existing clinical trials.
Any profits we make from our operations in Russia in the interim will be used in support of humanitarian relief efforts.
We will continue to keep our approach under active review, given circumstances continue to change rapidly.
We condemn the fighting and the harm and suffering it's causing to people in Ukraine and beyond. The actions taking place are in violent contradiction to our purpose, and unshakeable belief that all people should be treated with dignity, respect and humanity.
The information is valid as of April 6, 2022. More detailed and up-to-date information can be found here.
Investment notice
On the 16th of December, 2021 Wellcome Limited, single participant of GlaxoSmithKline Pharmaceuticals Ukraine LLC sent a Notice of Investment Dispute to the Ministry of Justice of Ukraine against the state of Ukraine in order to protect its rights.
GSK Group companies have been providing Ukrainians with quality medicines for over 25 years. Ukrainian companies of GSK Group employ almost 400 people.
The Notice of Investment Dispute is related to the decisions of the Antimonopoly Committee of Ukraine on alleged violations by GlaxoSmithKline Pharmaceuticals Ukraine (GSK Ukraine) and its Ukrainian distributors of competition law, which imposed a total fine of more than 4.8 million UAH on GSK Ukraine.
GSK considers that the AMCU's decision violates GSK's rights as a foreign investor under the Agreement between the Great Britain and Ukraine for the Promotion and Reciprocal Protection of Investments.
GSK looks forward to a comprehensive and thorough consideration of the Notice of Investment Dispute using the mechanisms of the Agreement between the Great Britain and Ukraine for the Promotion and Reciprocal Protection of Investments. We are convinced that the peaceful settlement of the investment dispute will be in the best interests of the state and investors."
UA-NA-WCNT-210009/Prepared:16.12.2021
Back to top
For more than 25 years we have provided Ukrainian patients with high-quality medicines and today employ over 400 people across all regions of Ukraine.
We actively implement the principles of transparency, integrity, respect, and patient focus. Our mission and values are always at the heart of everything we do for patients, healthcare professionals (HCPs), society, and our employees.
In Ukraine, we implement GSK's global strategy through two legal entities: GlaxoSmithKline Pharmaceuticals Ukraine LLC and TZOV "GLAXOSMITHKLINE HEALTHCARE UKRAINE O.O.O."
We are committed to improving the availability of medicines for patients in Ukraine.
Since 2017, some of our anti-asthmatic drugs have been included in the reimbursement system under the national state programme "Affordable Medicines". Under the programme, patients with asthma (bronchial asthma) can receive these GSK medicines prescribed by a doctor, free of charge, or with a small surcharge in pharmacies that have joined the government's initiative.
Since 2002 our vaccines have been available to meet the needs of the National Immunisation Programme. We have also played one of the leading roles in supplying vaccines to the private vaccine market since 2007.
In 2016 VIIV Healthcare extended the existing licensing agreement with the Patent Pool for medicines to increase access to modern ARV therapy in low-income countries and countries with an insurmountable HIV/AIDS epidemic (including Ukraine).
We have received recognition from authoritative representatives of the community for our contribution to the development of the pharmaceutical industry:
In 2018 we received the Panacea Award. Our many years of educational and information initiatives on the value of vaccination for healthcare professionals and the public have been identified as the best project of 2018 (for the first time in our history).
In 2017 we were recognised by the First Independent Pharmaceutical Business Portal (Pharma.net.ua) as the most open and transparent pharmaceutical company which creates new standards about the pharmaceutical industry in Ukraine.
We have also contributed to the fight against COVID-19 in Ukraine by supporting the continuity of the supply of medicines and vaccines to patients, caring for the health of staff, and joining the initiative of the Patients of Ukraine Charitable Foundation, which provides thousands of physicians with protection against COVID-19. Thus, as part of our initiative, a charitable financial donation was made to provide personal protective equipment to doctors in hospitals who needed the most help during the pandemic.
Our prescription medicines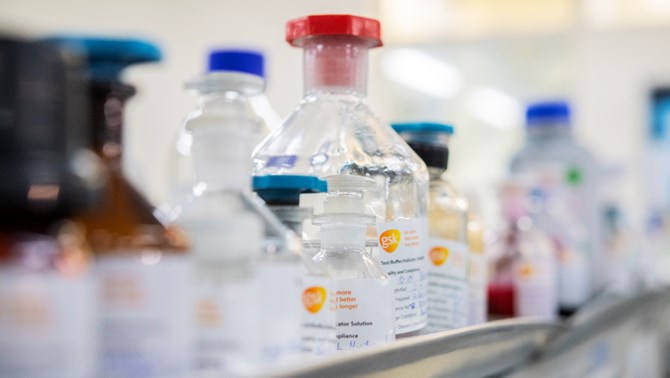 As of October 2021, 92 GSK prescription drugs have been registered in Ukraine. In developing a strategy for Ukraine, we maintain a balanced portfolio of medicines to meet the needs of patients in various therapeutic areas: respiratory and dermatological drugs, antibiotics, antivirals, and more.
Since 2017, some of GSK's anti-asthmatic medicines have been included in the reimbursement system under the national state programme "Affordable Medicines".
Back to top
Our consumer healthcare products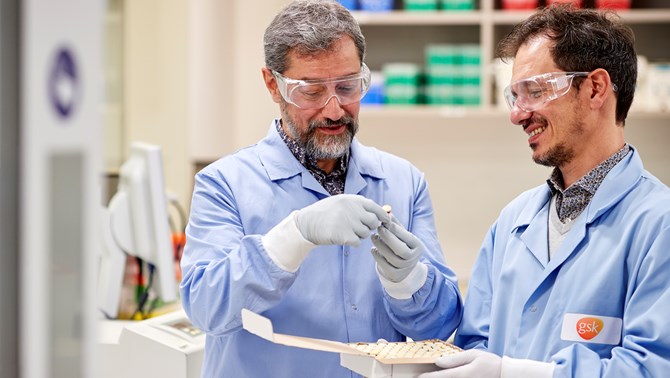 Our Consumer Healthcare in Ukraine focuses on the distribution and sale of consumer healthcare products in oral health (Sensodyne, Parodontax, Aquafresh, etc); skin health (Zovirax, Fenistil, Lamisil, etc); respiratory system (Sinecod, Vibrocil, Otrivin, etc); and pain control (Panadol, Solpadeine, Coldrex, Theraflu).
Back to top
Our vaccines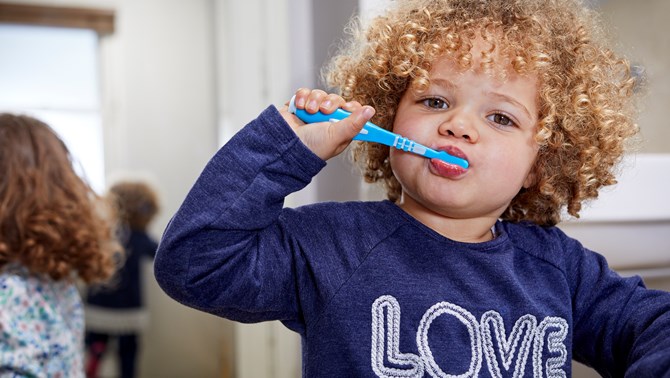 There are 19 vaccines for adults and children registered in Ukraine. Since 2007 we have been one of the leaders in the supply of vaccines among other pharmaceutical companies represented in Ukraine. Since 2002, GSK vaccines have been supplied to Ukraine to meet the needs of the National Immunisation Programme. In 2014, we were the first and only company to respond to a request from the Government and sign a contract with the Ministry of Health for the supply of vaccines and medicines for HIV/AIDS patients. Since 2015, our vaccines have been supplied to Ukraine through international procurement agencies and the international organisation UNICEF.
Back to top
Report a possible side effect
You can report a side effect or send a request for additional information regarding the medicines of GlaxoSmithKline Pharmaceuticals Ukraine LLC by tel. (044) 585-51-85 or by email oax70065@gsk.com, make a complaint about the quality of the medicines by calling (044) 585-51-85 or +380 (50) 381-43-49, or emailing ua.complaints@gsk.com.
Report a side effect or send a request for additional information regarding the products of TZOV "GLAXOSMITHKLINE HEALTHCARE UKRAINE O.O.O." by oax70065@gsk.com, make a complaint about the quality of the medicines or products of TZOV "GLAXOSMITHKLINE HEALTHCARE UKRAINE O.O.O." by emailing ua-cis.loc-pqc@gsk.com.
Back to top
Media relations
Tetiana Tkachenko, Tender&Price Manager
Tel: +380445855185
Email: Tetiana.x.tkachenko@gsk.com
Careers
Healthcare professionals
We regularly communicate with doctors and other healthcare professionals (HCPs). In any interaction with HCPs, such as providing quality information on clinical trials, we strive to ensure transparency and put the patient's interests first.
Data transparency
GSK fully supports the European Federation of Pharmaceutical Industries and Associations (EFPIA) Code on the disclosure of individual transfer of value from pharmaceutical companies to healthcare professionals and healthcare organisations. We believe that it helps to create a better understanding of how the pharmaceutical industry partners and collaborates with HCPs and HCOs, and so increase confidence in the way that industry and the healthcare professionals work together.
In Ukraine, information on payments is disclosed in accordance with the provisions of the Code of Pharmaceutical Marketing Practice the Association of Innovative Medicines "APRAD" (in particular, subject to the requirements of Section 14 "Disclosure of information on the transfer of values in favor of health professionals and organisations").
We publish disclosure reports in line with the EFPIA Code on the disclosure of individual transfers of value from pharmaceutical companies to healthcare professionals and healthcare organisations. Click here to see our disclosure report for Ukraine.
Education and useful links for HCPs
We have implemented several research projects on epidemiology to address specific scientific gaps in respiratory medicine (prevalence of COPD, asthma, and allergic rhinitis), inflammation (prevalence, morbidity, and use of medical resources in systemic lupus erythematosus) and oncology (prevalence, morbidity and use of medical resources in chronic lymphocytic leukaemia) in favour of patients. All epidemiological data are published in reputable medical journals and have become the basis for further value activities in the respective countries.
An important part of the global community's fight against antimicrobial resistance is the GSK-initiated international Survey of Antibiotic Resistance (SOAR) in 2002 in the Middle East, Africa, Latin America, Asia-Pacific and the CIS which was joined by Ukraine in 2011. SOAR studies the susceptibility of major pathogens of community-acquired respiratory infections to antimicrobials and is an indispensable tool in regulating the use of antibiotics. These studies are used to develop and implement local protocols for antibacterial therapy of community-acquired infections of the upper and lower respiratory tract. Throughout the years of the SOAR study it has been a reliable source of quality and scientifically sound information on the level of antibiotic resistance in the region. It is also a unique international project in Ukraine.
In Ukraine, where vaccination coverage is extremely low, we pay special attention to informational and educational programmes about the value of vaccination by organising numerous training courses for healthcare professionals, parents, journalists, hosting large-scale events such as the annual Vaccine Summit.
Our medical staff provide a sustained scientific dialogue with healthcare experts, addressing the needs of the scientific community for new scientific data and reliable medical information on vaccination, respiratory and anti-infective medicine.
Useful links 
Unique information and service resource moi-privivki.com, created to raise awareness in Ukraine about important aspects of vaccination.
HCPs can read the instructions for medical use of prescription medicines https://gskpro.com/en-ua/
HCPs can read the list of some prescription medicines, professional articles and watch videos https://gsk.apteka.ua/

Financial statements of GSK Ukraine 2020
The financial and management reports for the year 2020 of GlaxoSmithKline Pharmaceuticals Ukraine LLC and TZOV "GLAXOSMITHKLINE HEALTHCARE UKRAINE O.O.O." can be downloaded and viewed below. Annual financial statements with an auditor's report are published to meet the requirements of paragraph 2 of Part 3 of Art. 14 and Item 12 Chapter V. of the Law of Ukraine "On Accounting and Financial Reporting in Ukraine" dated 16.07.1999 № 996-XIV.
Download PDFs of the reports
Please note that GSK Group of Companies is not responsible for the information posted on third party sites. Trademarks are owned by or licensed to the GSK group of companies. © 2001-2021 GSK group of companies or its licensor. The materials use illustrations that are hypothetical and do not suggest that the depicted models underwent medical interventions or suffered from diseases.
The webpage is intended for users who are in Ukraine