GSK apprenticeships are a brilliant alternative to college courses or university. As one of the world's leading healthcare companies, we offer an on-the-job learning experience that really stands out. You'll earn a real salary for performing a real role – with your practical experience backed by classroom sessions, and all your training and tuition fees covered. By learning through experience, you'll be making a genuine difference too. Every apprentice has their part to play in GSK's life-changing work.
There are a wide range of different option on offer at locations around the UK. So, whatever your interests and strengths, there could be the perfect opportunity for you.
Search and apply for our exciting apprenticeship opportunities HERE.
Advanced Apprenticeships Level 3
A foundation for moving on to a professional career or further qualifications.
Our Advanced apprenticeships typically require 5 GCSEs at grade 9-5 or Scottish National 5s at A-C, including English Language, Science and Maths. However the exact requirements vary per role, so please review the individual job description when making an application.
Back to top
Higher Apprenticeships Level 4-5
Equivalent to a foundation degree or similar qualification. All your training costs and tuition fees paid.
To be eligible for our Higher apprenticeships, typically you will need 96 UCAS points (or equivalent), plus 5 GCSEs grade 9-5 or equivalent including English Language, Science and Maths. However the exact requirements vary per role, so please review the individual job description when making an application.​
Back to top
Degree Apprenticeships Level 6+
Equivalent to a Bachelor's or Master's degree. Your full fees paid throughout your study.
To be eligible for our Degree apprenticeships, typically you will need 96 UCAS points (or equivalent), plus 5 GCSEs grade 9-5 or equivalent including English Language, Science and Maths. However the exact requirements vary per role, so please review the individual job description when making an application.
Back to top
Grow with GSK
Work for a company with a special purpose – help people around the world do more, feel better and live longer.
Earn a competitive salary and benefits while working towards your qualifications.
Gain practical experience in a real role with genuine responsibility.
Learn from inspiring industry experts, from your first day here. 
Meet some amazing people and join our wider apprentice community.
Advanced Apprenticeships (Level 3)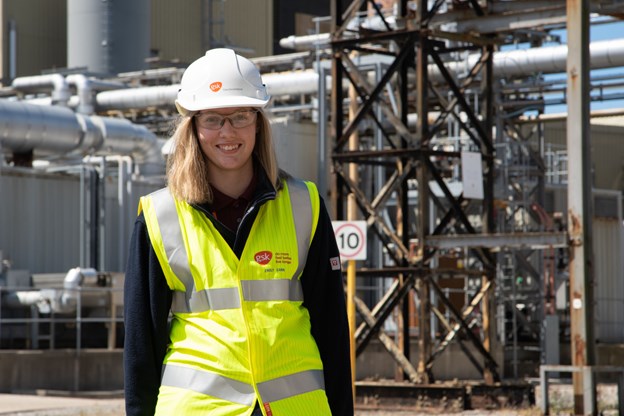 Engineers at GSK are responsible for designing, maintaining and improving our leading-edge manufacturing facilities that deliver life-saving treatments. Our multi-skilled engineering apprenticeship programme is designed to create the technicians and engineers of the future. As an engineering apprentice, you will have the opportunity to develop mechanical, electrical, instrumentation, control & automation skills. 
We offer Engineering apprenticeships in a manufacturing setting. Our Engineering apprenticeship lasts up to four years. In the first year, you'll spend most of your time at college, studying theory elements of the apprenticeship and gaining some practical hands-on experience. In subsequent years, you'll continue one day a week at college while learning new skills as part of an engineering team.
Your apprenticeship will combine on-the-job learning with a programme of training and development. You will:
Develop mechanical, electrical, instrumentation and automation skills
Learn how to maintain production equipment
Carry out routine maintenance
Fault find, diagnose and resolve breakdowns
Help install and test new equipment
Search and apply for our Engineering Apprenticeship programmes HERE.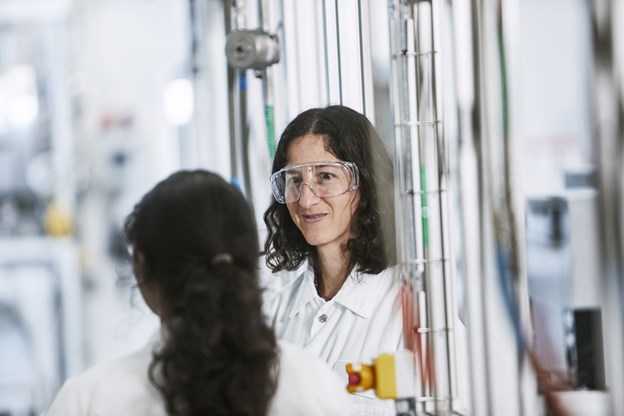 Our manufacturing apprenticeship is designed to create the manufacturing technicians of the future. As a manufacturing apprentice you will develop the skills and knowledge required to operate the systems and equipment that produce our pharmaceutical products - from chemical processing to tablet and syrup manufacturing or pharmaceutical packaging.
During the apprenticeship you will study the theory of pharmaceutical production, first touch engineering and lean manufacturing as well as safety and risk management. You will complete a series of on-site job rotations, learning how to operate the different equipment that makes our pharmaceutical products.
Your apprenticeship will combine on-the-job learning with a programme of training and development. Your role may involve:
Learning how to operate equipment in the manufacture and packaging of our pharmaceutical products
First touch engineering - root causing and solving breakdowns
Data collection, analysis and trending to identify improvement opportunities
Improvement projects
Learning about the functions that support manufacturing (Laboratory, engineering, logistics & scheduling)
Assisting in new product and equipment introductions
Ensuring quality, safety and accuracy
Search and apply for our Manufacturing apprenticeships HERE.
Higher and Degree Apprenticeships (Level 4-6)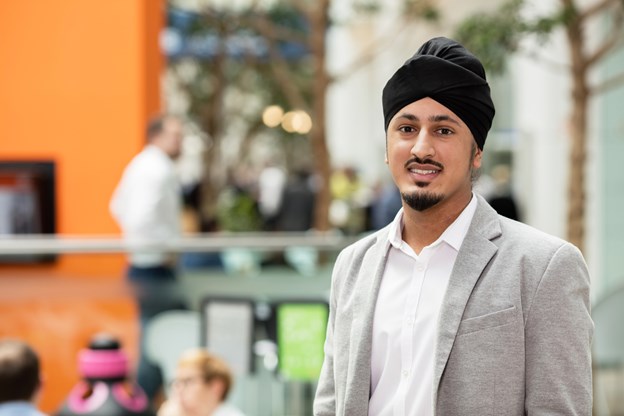 The most exciting job right now.
Data is changing the way we think and work at GSK. It's crucial to the future of our business.
Do you have a passion for technology & maths? Do you want to make a difference? And, do you want to have fun doing it? Then what a time to join the world's largest consumer healthcare business. An apprenticeship is a great entry point for a successful career in data and analytics and you'll earn while you learn!
You will join a 2-year programme working in one of our consumer teams with a combination of on-the-job learning and a programme of training and development. You'll be working towards the Data Analyst Level 4 Apprenticeship certification, the equivalent of the first year of university study.
Your duties might include:
Conducting a range of analytical techniques to collect, organise and study data
Making recommendations based on data insights to improve business performance
Assist production of performance dashboards and a range of analysis reports
Present the results of data analysis to a range of stakeholders making recommendations to drive decisions
Apply the tools and techniques for data analysis, data visualisation and presentation
Understanding how advanced analytics can be used to create competitive advantage in an ever changing environment
Search and apply for our Data Analytics Apprenticeships HERE.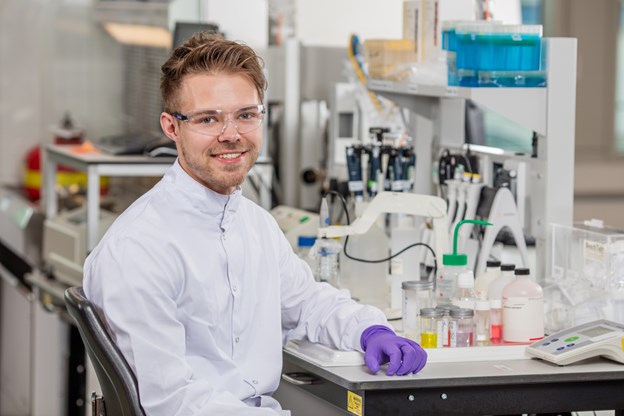 Our Laboratory Science apprenticeship will equip you with the skills and knowledge to tackle a variety of scientific challenges working in our research and development or manufacturing laboratories – the heartbeat of our company.
We offer Laboratory Science Apprenticeships in either a manufacturing or a research & development (R&D) setting. You will have the opportunity to develop your skills and knowledge in a number of areas. These might include:
Operating specialist laboratory equipment to test our products and raw materials
Learning about the process each drug or product follows through to full scale manufacturing
Microbiological & environmental sampling and testing
Operating specialist equipment to develop new products
Data analysis and interpretation
You'll also be working towards a nationally recognised qualification – studying for a Foundation degree (FdSc) in Chemical Science on our chemistry-based laboratory apprenticeship or a Foundation degree (FdSc) in Biological Science Technology on our biology-based apprenticeship. After completing the FdSc, many of our laboratory science apprentices go on to study for a full degree.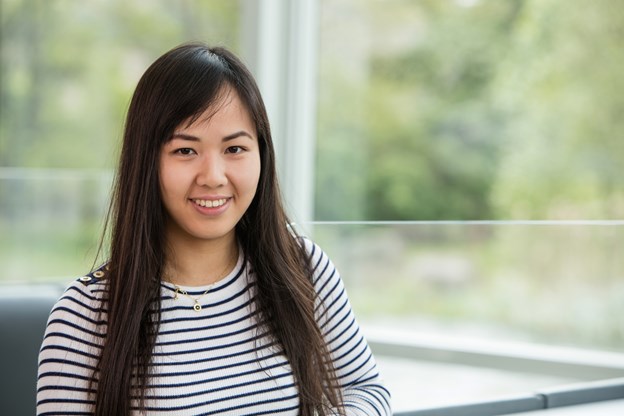 Making sure our products, processes and equipment are fit for purpose is an essential role in our business. This apprenticeship provides technical capabilities in the manufacture, support and troubleshooting of new and existing drug products made at our pharmaceutical production sites. You will develop, execute and complete technical projects, resolve drug product related production and laboratory issues and look to continuously improve existing processes all of which are important steps in the supply chain, demonstrating that we are actively improving the quality of our customers' lives by consistently delivering products of the highest possible quality.
You'll be excited by the thought of:
Gaining an understanding of a broad range of pharmaceutical equipment and processes as well as an understanding of their potential impact on product, quality and patient safety
Gaining an understanding of how to validate the processes and equipment to ensure they are fit for purpose
Developing an understanding of pharmaceutical regulatory requirements and their application within a pharmaceutical manufacturing environment.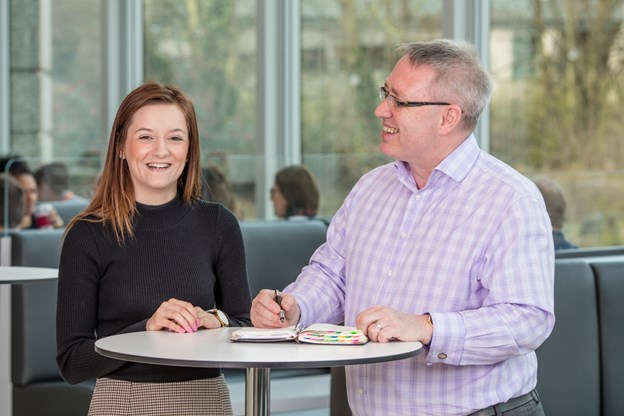 Our Supply Chain degree apprenticeship will give you the opportunity to play a key role in helping the company source raw materials, manufacture our products and deliver the finished products all over the world.
Ensuring that our products are delivered to our patients and customers when they need them is vital. As a business and supply chain apprentice, you will gain a strong understanding of the steps involved in an end-to-end supply chain and play a key role in ensuring that GSK makes the right products and delivers them to the right place at the right time.
During the apprenticeship you will gain insight into how products and goods are made and shipped including warehouse operations. You'll learn how to use and interpret supply chain data to organise our raw materials and help plan and organise our manufacturing and product delivery schedules.
This apprenticeship combines on-the-job learning with a programme of training and development. Your role might include:
Scheduling and planning our raw materials and pharmaceutical production lines
Assist with the logistics of new product introductions, packaging and shipping
Learning about warehouse management inbound and outbound
Understand the complexities of shipping internationally, cold train and customs
Attending daily and weekly performance meetings and running reports
Helping team members with data collection and data analysis
As you progress in the role you will have more responsibility, potentially picking up your own portfolio of products and production lines to manage
You'll be working towards a bachelor's degree (BSc Hons) in Supply Chain Management.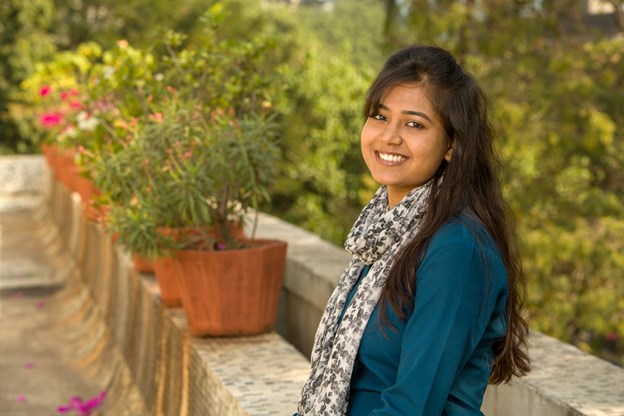 Do you have a passion for maths? Our Data Scientist apprenticeship could be for you! Data Science is a broad and fast-moving field spanning maths and statistics, software engineering and communications. Data Scientists blend experience and knowledge from a wide range of fields and organisations, and continuously seek to expand their range of technical skills.
As a Data Scientist apprentice, you will be part of one of our Manufacturing, Research and Development (R&D) or Commercial teams where you will play a key role in organising, studying and drawing insights and recommendations from our data. You'll be working towards a degree (BSc) in Data Science funded by GSK and studies will be blended - combining online study with face to face lectures at university.
In R&D, our Data Scientist apprentices support drug discovery and development through the integrative analysis of internal and/or external biomedical data.
At our manufacturing sites Data Scientists are key to maximising the quality and efficiency of pharmaceutical processes. We've been investing millions of pounds in state-of-the-art manufacturing equipment. The vast amounts of data these machines are capable of collecting needs organising, studying and insights drawn and recommendations made to enable us to improve our manufacturing performance. And our Data Scientist apprentice has a key role to play in this!
In our Commercial functions you will learn how to deliver impactful analytical insights and recommendations to enhance the performance of our UK sales and marketing organisation. You will gain skills in data management, machine learning and statistics, whilst also developing your commercial business acumen.
Locations UK-wide
We offer apprenticeships in locations across the UK. The specific apprenticeships available at each location depend on the function of the facility or office. When you search for GSK apprentice vacancies in your local area, the types of apprenticeships on offer will be clearly stated.
You can see our full list of our UK locations here
Be you
The switch from classroom to workplace is exciting. But we know it can be a little daunting too. It's natural to wonder "Will I feel welcomed?", "Am I going to fit in?" or "Do I have to put on an act?". Rest assured, GSK will have a warm reception for you, whatever your background, however you choose to define yourself.  GSK is a place where you can be the real you.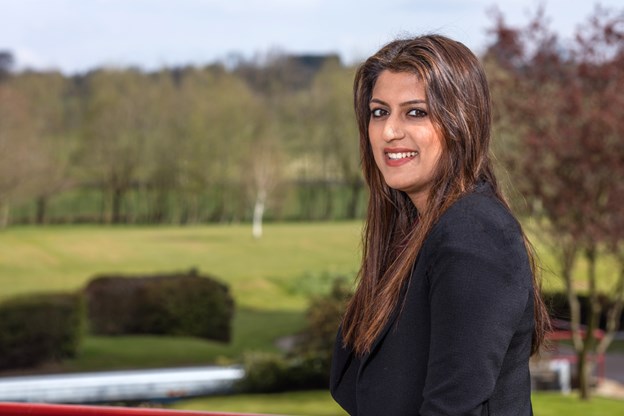 Already going to uni?
You can still get practical experience at GSK if you decide that university is your preferred route. We offer a wide range of summer internships and year-long industrial placements.