of malaria cases + deaths
occur in < 20 countries [1]

Close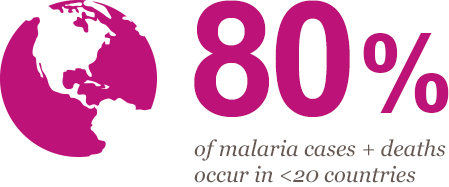 Malaria is caused by a complex parasite, carried by infected mosquitoes that bite humans. 90% of all malaria deaths are in Africa yet an estimated 278 million Africans still live in households without a single insecticide-treated net. [1] [5]
One child dies
from malaria every
two minutes in Africa [2]
500,000
people die from malaria
every year[1]

Close

Malaria is tenacious. Huge progress has been made but a shortage of health workers and limited access to medicines and preventative tools means it still claims thousands of lives. [1]
we have been
working with partners
to find the world's
first malaria
vaccine [3]
made by GSK in Least Developed Countries are reinvested back into strengthening those countries' healthcare systems [4]

Close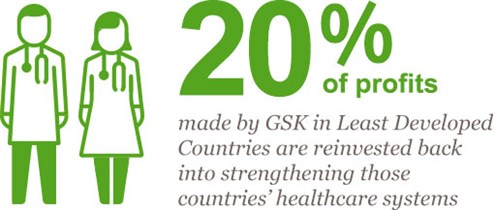 By reinvesting profits in Least Developed Countries into training local health workers – along with our NGO partners – we can help the hardest-to-reach communities access quality care and education about preventable diseases like malaria and diarrhoea, as well as early diagnosis and treatment. [4]