GSK delivers further progress in Q2 and sets out new priorities for the Group
Issued: London UK
Q2 sales of £7.3 billion, +12% AER, +3% CER
Total loss per share of 3.7p, +59% AER, +29% CER; Adjusted EPS of 27.2p, +12% AER, -2% CER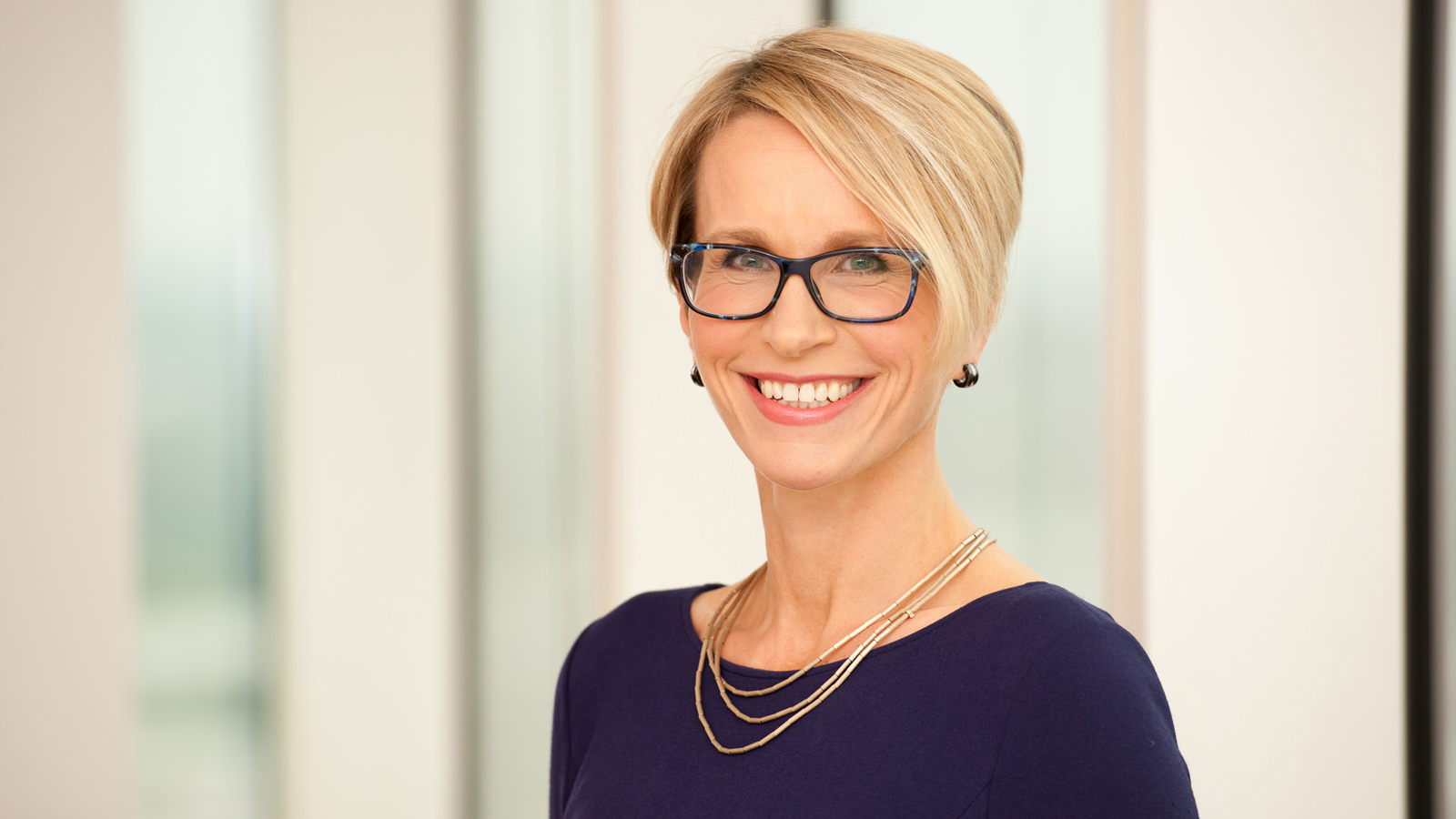 Full results announcement (PDF)
Download the Q2 2017 results announcement
Financial highlights
• Pharmaceutical sales, £4.4 billion, +12% AER, +3% CER, Vaccines sales, £1.1 billion, +16% AER, +5% CER, Consumer Healthcare sales, £1.9 billion,+10% AER, flat at CER
• Group operating margin 28.5%; Pharmaceuticals 33.6%; Vaccines 33.7%; Consumer 17.7%
• Total Q2 loss per share of 3.7p reflecting charges resulting from increases in the valuation of Consumer and HIV businesses and new portfolio choices
• Updated 2017 guidance: Adjusted EPS growth now expected to be 3% to 5% CER reflecting impact of Priority Review Voucher
• H1 Free Cash Flow £0.4 billion (H1 2016: £0.1 billion)
• 19p dividend declared for Q2; continue to expect 80p for FY 2017
Product and pipeline highlights
•  New product sales of £1.7 billion, +62% AER, +47% CER
• HIV two drug regimen (dolutegravir and rilpivirine) filed for approval in US and EU
• Shingrix filed for approval in Japan
• FDA approval received for subcutaneous Benlysta for treatment of SLE
New business priorities to 2020
• New priorities to strengthen innovation, improve performance and build trust
• Pharmaceutical R&D pipeline reviewed with target over time to allocate 80% of capital to priority assets in two current (Respiratory and HIV/infectious diseases) and two potential (Oncology and Immuno-inflammation) therapy areas; more than 30 pre-clinical and clinical programmes to be stopped
• Extended cost reduction programme expected to deliver additional £1 billion annual cost savings by 2020 driven by new business priorities, improved supply chain efficiency and reduced administrative costs
• Enhanced focus on improved cash generation and strengthening credit profile
• Dividend of 80p expected for 2018 in conjunction with new dividend policy
• Group outlook for 2020: Expected 5 year percentage CAGR to 2020 on a CER basis for sales of low-to-mid-single digits and Adjusted EPS of mid-to-high single digits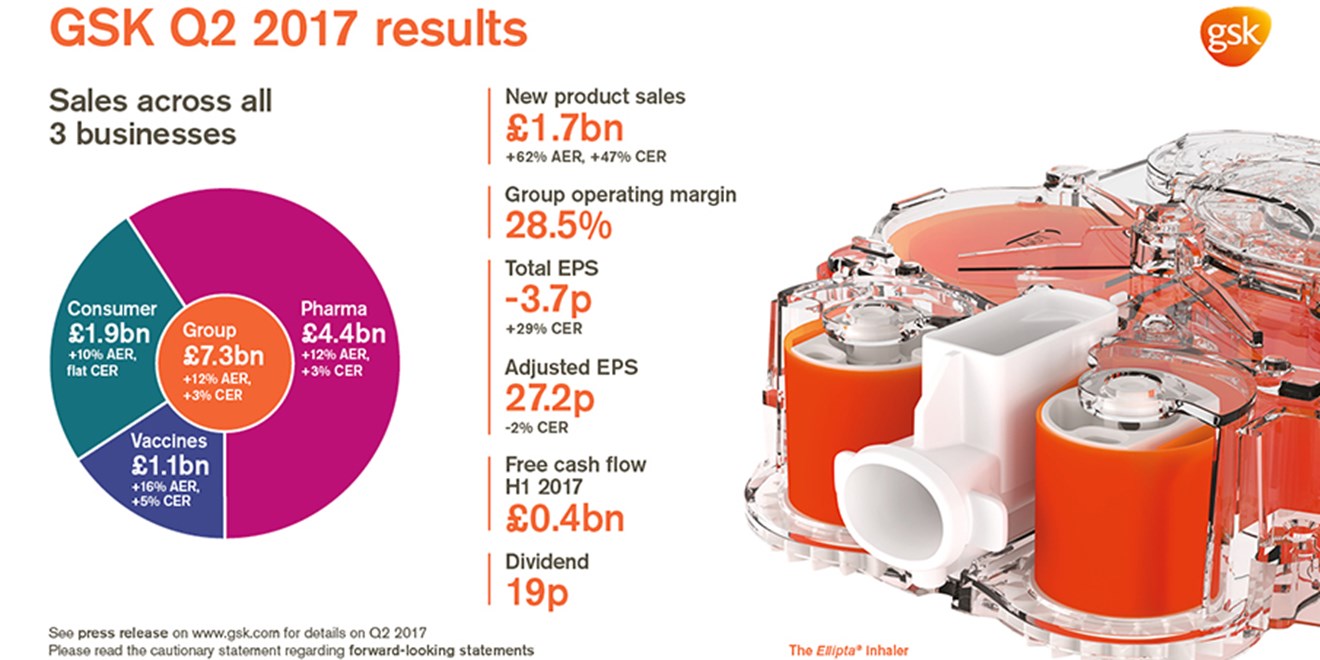 Emma Walmsley, Chief Executive Officer, GSK said:
"Q2 was another quarter of progress for GSK with Group sales up 3% to £7.3 billion and Adjusted EPS of 27.2p. Our priority for the second half of the year is to maintain this momentum and prepare for the successful execution of several important near-term launches in Respiratory, Vaccines and HIV.
"Today we are updating our full year earnings guidance to reflect the investments we have made to accelerate the review of our new two drug regimen in HIV. We are also providing an update to investors on the longer-term outlook for the Group and our priorities to improve innovation, performance and trust in GSK."
About GSK
GSK – one of the world's leading research-based pharmaceutical and healthcare companies – is committed to improving the quality of human life by enabling people to do more, feel better and live longer.  For further information please visit www.gsk.com/about-us.
Cautionary statement regarding forward-looking statements
GSK cautions investors that any forward-looking statements or projections made by GSK, including those made in this announcement, are subject to risks and uncertainties that may cause actual results to differ materially from those projected. Such factors include, but are not limited to, those described under Item 3.D 'Principal risks and uncertainties' in the company's Annual Report on Form 20-F for 2016.