Health and well-being in communities
To improve access and support people in vulnerable communities, we make targeted product and financial donations to programmes run by local and global partners that are designed to be sustainable in the long term.
We also encourage our employees to volunteer their time and expertise. In 2016, we invested £210 million in communities around the world.
Discover more about our programmes
Our philosophy is to target support on selected health and educational programmes that are innovative, sustainable and produce tangible results. The programmes we support share our vision of enhancing healthcare, and where possible they offer opportunities to involve GSK employees in assisting communities where we do business. We are working across the world with local charities to improve healthcare and education outcomes in those countries.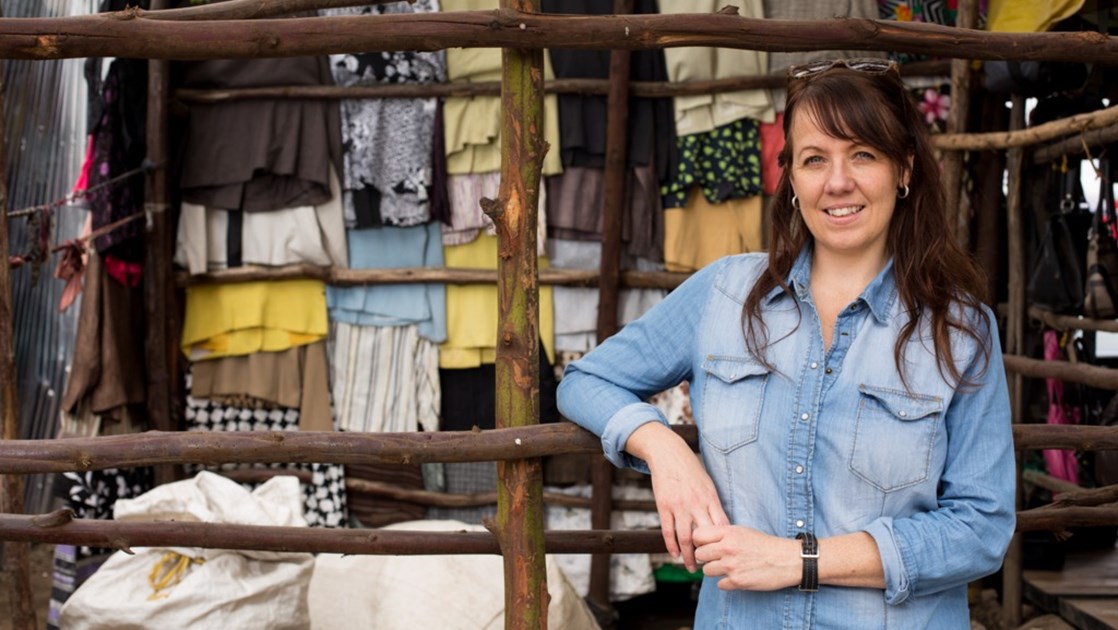 Partnering to save one million children's lives
Through our partnership with Save the Children we are combining our capabilities in R&D, supply chain, procurement and vaccines with the charity's expertise working with the most vulnerable children. Together we are delivering tangible results. To date, we have reached over 2.78 million children. Over 97,600 under-fives have been fully immunised, over 290,000 children have been vaccinated against measles or polio, over 187,800 children have been treated for diarrhoea, malaria or pneumonia, and over one million children have been screened for malnutrition.
The transformation of an everyday antiseptic into a medicine, with the aim of saving the lives of newborns in the world's poorest countries, is a key milestone in the GSK and Save the Children Partnership.  Using insights and on-the-ground knowledge from Save the Children, GSK has reformulated the antiseptic chlorhexidine solution, used in GSK's Corsodyl mouthwash, into a gel to prevent umbilical cord infections that can lead to potentially life-threatening neonatal sepsis. This is most common in developing countries, where many births take place at home, without essential health care.
Combining GSK's science, regulatory and manufacturing expertise with Save the Children's insights and expertise in reaching marginalised children and families, the gel has been specifically designed for remote communities. It is heat-stable, to endure long hot journeys without the need for refrigeration, and is in single-use tear-open sachets so it can be easily administered by health workers and mothers in the communities who need it most.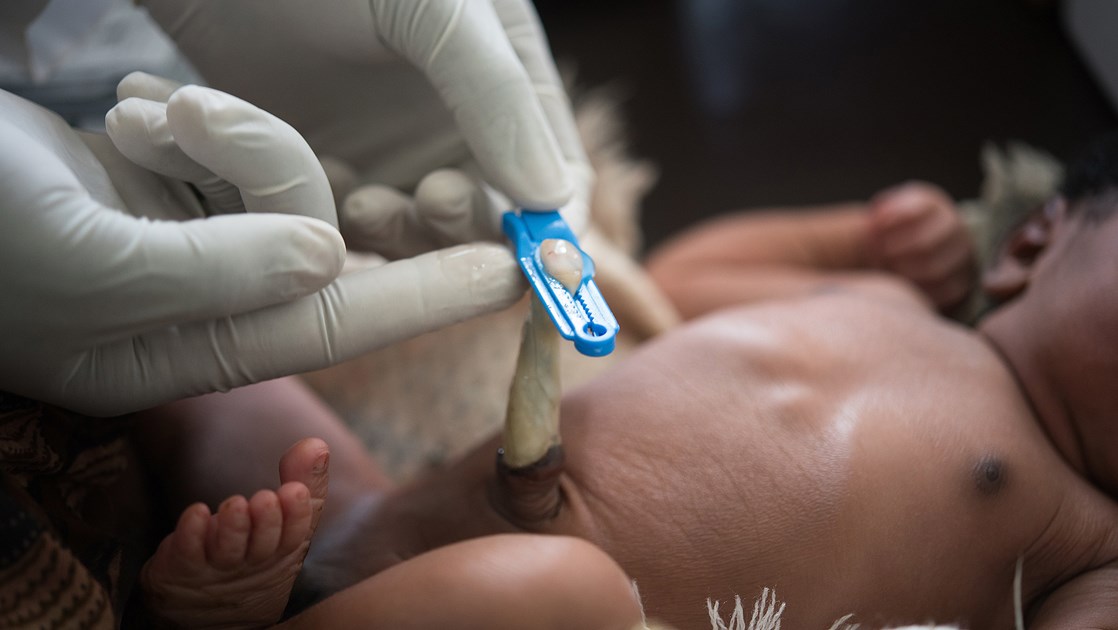 The gel has been specifically designed for remote communities. It is heat-stable, to endure long hot journeys without the need for refrigeration, and is in single-use tear-open sachets so it can be easily used by health workers or mothers in the communities who need it most. GSK is offering the gel at a not-for-profit price, and sharing its manufacturing knowledge to enable local companies to make the product themselves. By December 2017 over 19,000 newborns in Bungoma County, Kenya had benefitted from the chlorhexidine gel, and mothers and healthworkers have been overwhelmingly positive about it.
Humanitarian support
Every year millions of people are displaced by disasters and emergency situations. These crises can devastate families, leaving them without access to adequate food, shelter or healthcare. GSK works with partners and humanitarian organisations to prepare for and respond to emergency situations. In some instances, we fast-track the development of life-saving vaccines, and in others, we contribute by donating cash, products and our employees' time. We also invest in long-term rebuilding and reconstruction in the aftermath of a disaster.
Since 2012 we have provided £2.1 million in cash and product donations to support refugees.
Product donations
We donated medicines valued at £127 million in 2016. This support includes our Patient Assistance Programmes, over 900 million albendazole tablets to fight lymphatic filariasis and soil-transmitted helminths and product donations to support humanitarian aid, distributed through our partners AmeriCares, Direct Relief, IMA World Health, MAP International and Project HOPE.
Rewarding innovation in healthcare
In February 2017, we announced the winners of the fourth annual $1 million Healthcare Innovation Award, set up by GSK and Save the Children to reward sustainable and scalable healthcare innovations that have resulted in tangible improvements to under-five child survival rates. The 2017 winners include innovations in strengthening health systems, community programmes and treatment strategies from around the globe.