Reinvesting in healthcare
The chronic shortage of trained health workers in the world's poorest countries is recognised as one of the most fundamental barriers to good health.
A fully trained and well-supported community health worker can effectively deliver treatments for common childhood illnesses and provide health education reaching up to 500 children in a year.
In the world's Least Developed Countries we have committed to reinvest 20% of our profits back in to improving the healthcare infrastructure in those countries. This investment contributes to a wider goal across all of our community investment programmes to improve access to healthcare for 20 million under-served people by 2020 (vs. 2012).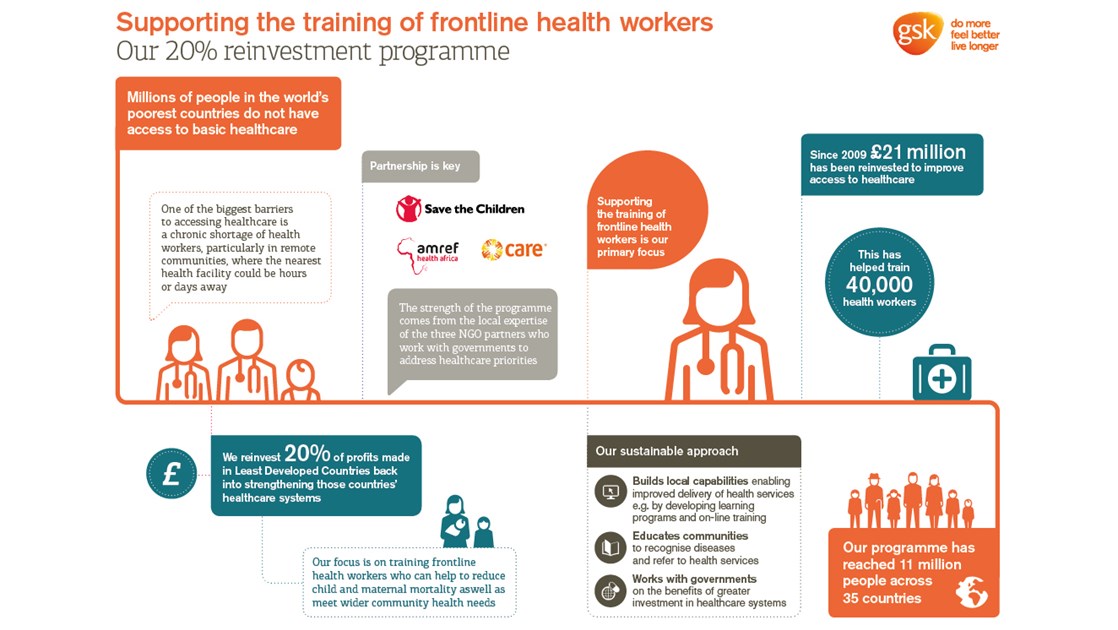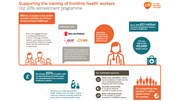 Our commitment to healthcare workers
The infographic above gives an overview of our 20% reinvestment initiative that is now running in all 35 of the LDCs where we make a profit. We deliver our programmes in partnership with Save the Children in West Africa, Amref Health Africa in East and Southern Africa and CARE International in Asia.
To increase access to healthcare and deliver long-term economic growth across Africa, we expanded health worker training beyond LDCs to include all countries in sub-Saharan Africa such as Nigeria, South Africa, Ghana, Botswana, Cameroon and Namibia.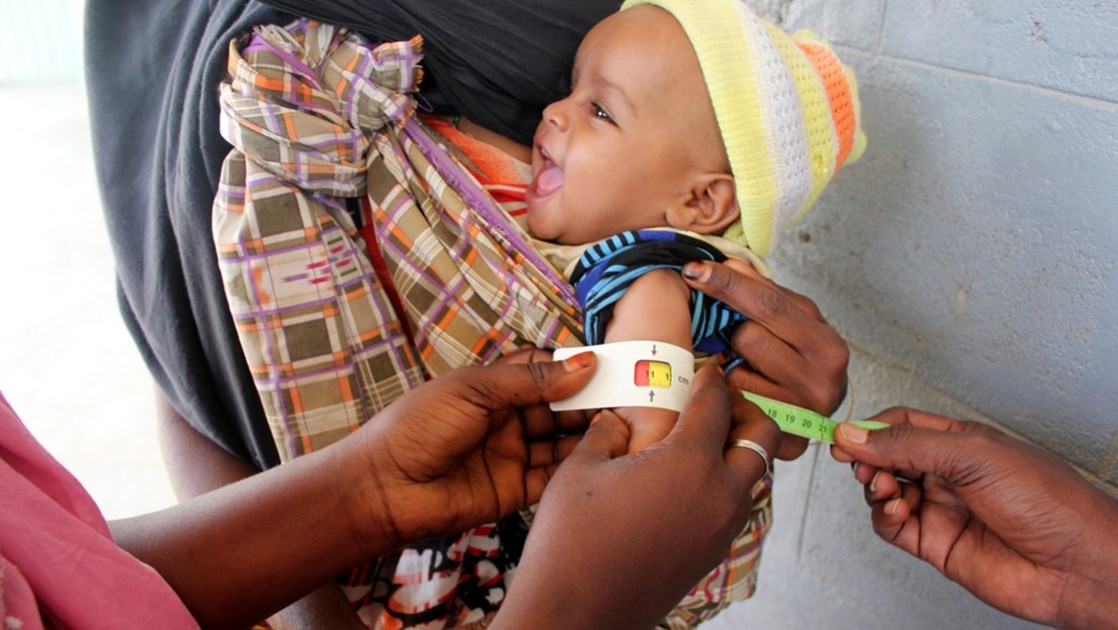 New healthcare delivery models
We are exploring how technology and new business models can be used to transform the way healthcare is delivered in developing countries around the world. GSK's three-year partnership with Barclays seeks to develop new business models that increase access to healthcare and stimulate economic development in Zambia. In 2015, we worked together to launch a one-year pilot of a social enterprise with CARE International to train community entrepreneurs to sell health products door-to-door.
More than 35,000 children in Mozambique have now been registered in our mVacciNation pilot programme with Vodafone, which seeks to improve vaccination rates using mobile phones. Parents and caregivers receive updates on their phones to remind them when vaccinations are due, and in 2017, nearly 200,000 vaccine doses were administered to children using the platform. In addition, healthcare workers are responsible for recording vaccination stock levels and refrigerator temperatures on a weekly basis through the phone.