'Rightsizing' our tablet packaging to reduce carbon emissions
How can you fit six tablets into the same space as four – and why would you want to? On the face of it this may seem like an insignificant question, but if the answer brings with it a saving of 155 tonnes in CO2 emissions, we are glad our manufacturing teams are asking these questions.
The project, referred to as 'rightsizing' by our teams, looks at ensuring each package we make is no larger in terms of volume, weight and thickness than it needs to be in order to fulfil its function of protecting the product. As we use over 30,000 different types of packaging, we have a lot to evaluate.
When we asked these questions around the packaging of one of our antibiotics, we found that by simply increasing the number of tablets contained within each foil blister strip from four to six, we could reduce our foil consumption by 30% and overall pack size by 25%. This ultimately resulted in a reduction of 155 tonnes CO2-equivalents emissions since July 2012, as well as cost and efficiency savings for us.

The change has been recognised by two industry awards. In Europe the packaging redesign received the European Aluminium Foil Association (EAFA) Alufoil Trophy in the Resource Efficiency category, and in the USA the DuPont Award for Packaging Innovation.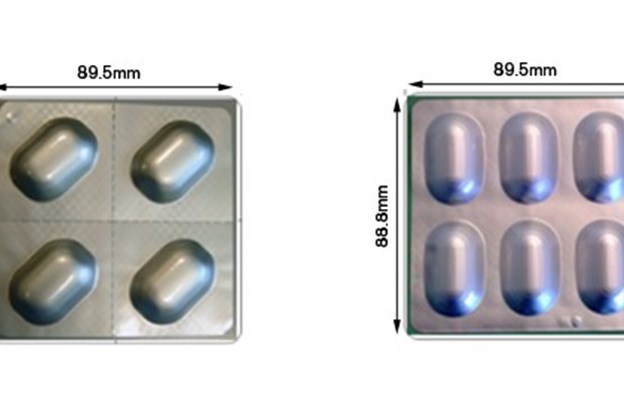 Sustainable packaging
Examples of reducing packaging waste include converting our Horlicks bottles from glass to plastic, reducing packaging material on consumer healthcare products, and converting from blister packs to film wrapping for one of our hayfever treatments.
50,000 tonnes

Since 2010, we have saved more than 50,000 tonnes of CO2-equivalent emissions
In fact, we calculate that since 2010, we have saved more than 50,000 tonnes of CO2-equivalent emissions through changes to our packaging. That's why we think that simple questions can be worth asking.